Sneed Yacht Charters.



CREW PROFILES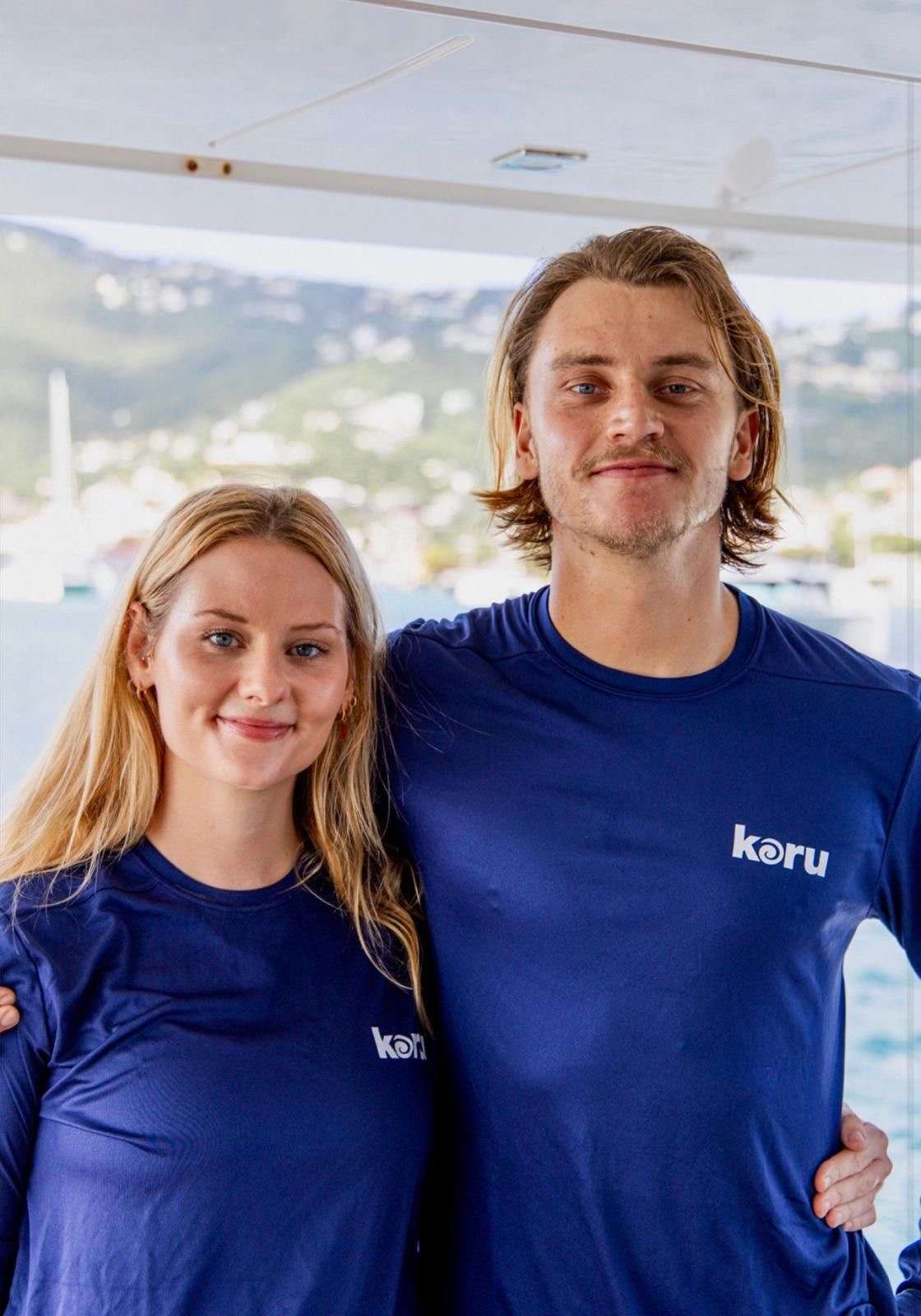 Title
Name
Nation
Born
Licenses
Captain
Findlay Mack
British
0
Chef/First Mate
Cara Whiteman
British
1991
Level 2 Food Safety, STCW
Number of Crew: 2
Languages: English
Crew Profiles:
Captain Findlay :

Growing up with a father who introduced him to sailing at a young age, Findlay developed a deep love and respect for the sea. This early exposure ignited a passion, and he eagerly pursued opportunities to further his knowledge and expertise in the maritime field. At the age of 18, he successfully obtained his Yachtmaster Offshore qualification, which laid the foundation for his career on the water.

After working in the Mediterranean for three years, he knew had a true passion for being at sea and sharing the incredible experiences with others. This role allowed him to lead groups of guests on unforgettable sailing adventures, ensuring their safety, providing exceptional customer service, and enhancing their overall experience. Moving onto motor yachts, Findlay expanded his skills and tried a different life on the water, which only solidified the fact the sailing is the only thing for him!

Findlay is committed to delivering exceptional experiences to guests, ensuring their safety, and exceeding their expectations. His dedication to providing a memorable experience and ability to adapt to diverse situations, enables him to create a comfortable and enjoyable environment for all onboard. Findlay thrives on building long-lasting relationships with guests, anticipating their needs, and delivering personalized service that goes above and beyond.

Guarantee you'll find yourself tucked into a beautiful bay, sipping a delicious cocktail and planning the next holiday!

Cara was born and raised in Edinburgh. Growing up traveling through Europe in a van with her parents, she always loved the idea of living on the road. After studied an arts degree she left Scotland to explore the globe. Moving to Australia and getting her first job in a kitchen there was no turning back, she began her journey cooking across the world. In 2017 starting her yachting career and qualifying as a Scuba Diving instructor in Honduras, sailing became her full-time life. Traveling across 60 countries, and sailing in some untouched and remote corners, including Tahiti and Fiji, the British Virgin Islands has always had her heart.

Cara passion for food sparked from creativity, adventure and culture. She loves to bring in elements of local culture, and produce into her dishes, and get creative with flavors, plating and table scaping! Cara is a nutritionist and loves to make sure her food is as equally nourishing as delicious, as well as making sure we are eating sustainably and protecting our planet. Her favorite thing about living and cooking on a yacht is that you can catch something fresh and get it straight on the grill, it doesn't get much better than that. Spending every day on the water, whether it is above or below sea level, is what keeps that smile on her face! She's now spent two seasons on the islands and doesn't plan to leave anytime soon.
Sneed Yacht Charters.