Sneed Yacht Charters.



KORU GUESTS COMMENTS
A Whale Of A Time
Cpt Keith and Jessa,

Thank you for sailing with the Jacobs family! We loved seeing St John and St Thomas in a new way! We had epic sea life. Whales! Sharks, turtles, an ell, spotted eagle rays and all the fish. Highs scuba dive the ship wreck, unexpected whales, urtles, playing cards, fancy presentation of chick fil a sauce, fishing, remora poop :|, amazing food and surprise desserts. Lows: National Parks (oliver) [he just wanted to fish!!], sunburn and having to leave and return to the US :(.

Thank you both for an amazing week - best trip ever!

Sam, Amanda, Henry, Oliver and Brian"
We Will Cherish The Memories From This Week Always!
"Dear Keith and Jessa
Thank you for a wonderful adventure this week. We were rookies to the boating/sailing/yachting world and all of our expectations were wildly exceeded. Travelling with 4 young children is always unpredictable and you both went well out of your way to accommodate and engage each one of the kids in their own special way. As much as all the sails, scenery and activities were amazing and breathtaking, the deep talks, laughs and conversations were equally enjoyable. We never once went hungry and meals and snacks (both for kids & adults) were delicious and seemed to be catered specifically for us always!

We will cherish the memories from this week always and will cherish the new friendships we have fostered with the both of you. We wish you nothing but sunny days, smooth sailing and all the successes in the world. Until we meet again...

Love, the Mackinnon family, Tom, Danielle, Neil, Maddie, Emma & Olivia"
I Can't Think Of A Single Place I'd Rather Be
Being newbies to the whole sailing deal, we really had no idea what to expect. To say we were pleasantly surprised would be a huge understatement. You two made this an experience we will never forget. The way you two handled things for my family was remarkable. On day one I thought "no big deal - we're on a boat" on day 7, I can't think of a single place I'd rather be. We hope you guys have a great week next week. Thank you for giving my family a trip they'll never forget. Tom Karolynn, Jordan, JT & Ellen Biegler
New Year's on Koru! Octopus, Eagle Rays and secluded bays...
Dear Keith and Jessa,

Thank you so much for opening up your home to us over the past week. You both have inspired a little spark inside me to explore this as a possible career path in the future. Your relentless work never went unnoticed, all the meals, stories, and snorkels. I will never forget seeing the octopuses and turtles - really the experience of a lifetime (or hopefully, twice in a lifetime... or more) . Thank you for the laughs, music, and fun. Hope we can all explore a new place together in the future - Sophia Millay

Thank you so much for welcoming us with such gracious hospitality to the Koru this past week. Keith, you are an incredible dive master. I remain amazed with your knowledge of the area and expertise leading dives. I also enjoyed listening to your stories and delicious cocktails. Jessa, you never failed to create a delicious and filling meal. The food was exceptional and your knowledge of the area provided countless useful insights. Thank you both for such a great trip! - Chris MIllay

Thank you so much for an awesome vacation this past week. Before this, I had no idea what to expect in the Virgin Islands. I honestly thought we were going to the Bahamas until we landed. You two are a special crew, and have made this trip very memorable. I loved zooming around on the sooters and seeing my first octopus outside of an aquarium. Maybe on our next trip Keith will be able to throw me off the tube. Thanks for everything! Hope to see you again soon! - Sam Millay

As you can tell from what our children have written above, this has been a very special week for our family. Amy and I are so grateful to have spent a blissful week with you and our adult children. Thank you for your wonderful personas. I will particularly saver the memory of the night dives and watching the stars from the top deck. You made this an unforgettable experience for us. Cheers!! - Todd

We are incredibly grateful for all of your warm hospitality over the past week. Each meal was unique and Jessa, your special sauces were the best! Keith, thank you for your wonderful stories and for providing us with lifelong memories. We will always remember our octopus sightings, fresh lobster dinner, hidden coves and sunset cocktails. Best wishes for healthy and safe charters in 2022. You both make the Koru an unforgettable getaway! - Amy MIllay
Hard to express the Koru Magic - Christmas in the Virgin Islands with the Mellinger Family
It's hard to express in words the "Koru Magic". From your warm hospitality to the fabulous meals (every single one) to the magical coves and reefs, your kindness and professionalism is an absolute 10! For us, this was a gift to be with our children for a week - time that is rare at any age, but particularly hard in their 20's and 30's. We LOVED getting to know the two of you and sharing in your Christmas. Thank you from the bottom of our hearts. We feel so blessed after a week away with you. Always, Doug & Elissa p.s. Thank you for keeping Andrew GF all week! Not an easy task!"

"It was absolutely incredible having the opportunity to get to know you this past week. The lifestyle you two have built for yourselves is remarkable and we are so lucky to have had a slice of it. Wishing you the very, very best for a lifetime of delicious Jessa meals, Keith's surprisingly strong cocktails, and adventures in the mountains or on the water! Please come enjoy our RV whenever you are off charter! Much Love, Rebecca and Andrew"

"Thank you for creating the best vacation we have ever been on! I am so grateful we got to spend this past week getting to know and learn from you. You make each and every day unique from the amazing food to the adventurous excursions. I loved every moment of it and can't wait for our next adventure together! You're always welcome in LA and I hope our paths cross again in the near future. Thanks again x1000 - Lauren Mellinger and thankyou for the bday party!"

"This was truly a special experience. Best snorkeling, food, conversations and games! You were a part of the family this trip. See you again soon! - Grant"

What a Great Way to Rejoice Every Day
"What a wonderful, relaxing and enjoyable trip! Loved the food, loved the sailing, loved the sites, loved the cocktails and loved the company! You all are awesome! Thank you for everything - if you guys are ever in San Antonio, please give us a call. You are always welcome in our home. Thank you for the eperience. Good luck to you both in your future ventures. Please keep in touch with us. Merry Christmas and a very happy 2022! Donna"

"Dear Captain Keith and Wonderful Chef Jessa,
Thank you for such a wonderful trip in paradise! You guided us to some great sites, anchors and coves. Quiet and beautiful. And, Jessa your cooking and delicacies were to die for. And your DESSERTS - oh boy! Thanks much, Randy"

"A week on the Koru with you guys proves you don't have to be young to enjoy your sailing, anchoring and doing nothing. What a great way to rejoice in every day. The two of you made a perfect week for me. Cooking great, sailing great, company great - and fabulous drinks. All in all a joyous week. San Antonio has its charm so hope you will visit one day soon - loved meeting and sharing the week with you - Irene"

"This week with you have put many treasures in my memory bank. The Koru will always be my favorite sail boat. Thank you for the fabulous experiences, the food, your hospitality and patience. My love sails with you into your future. - Margie"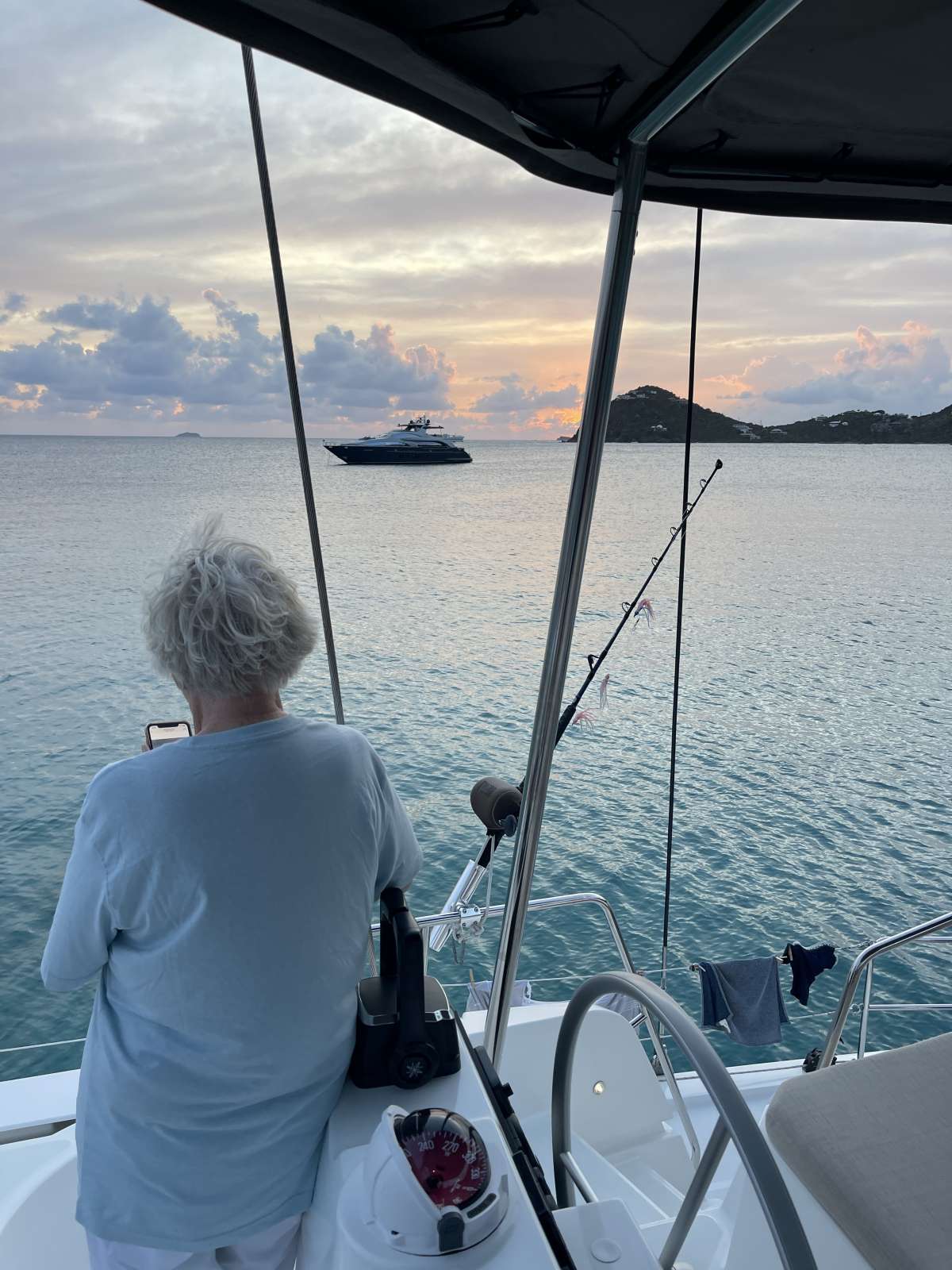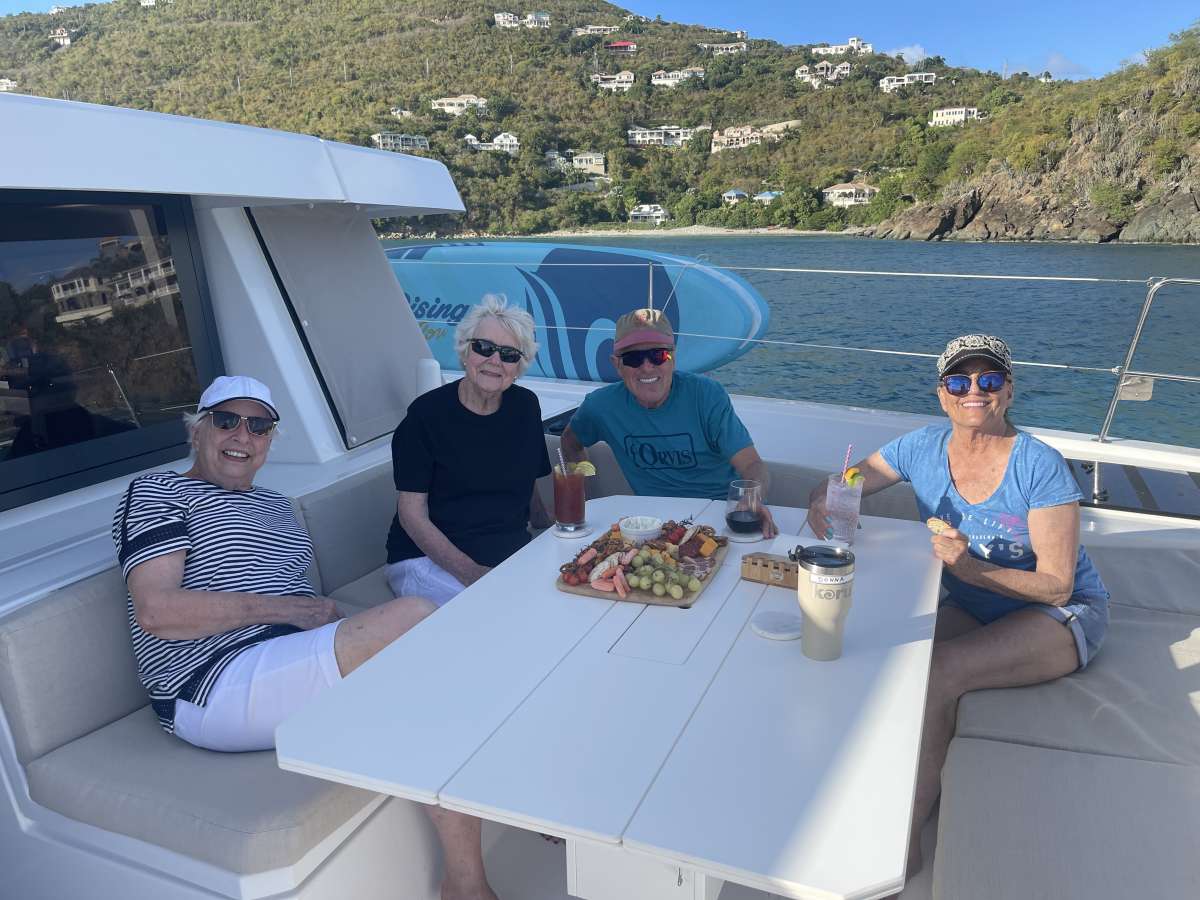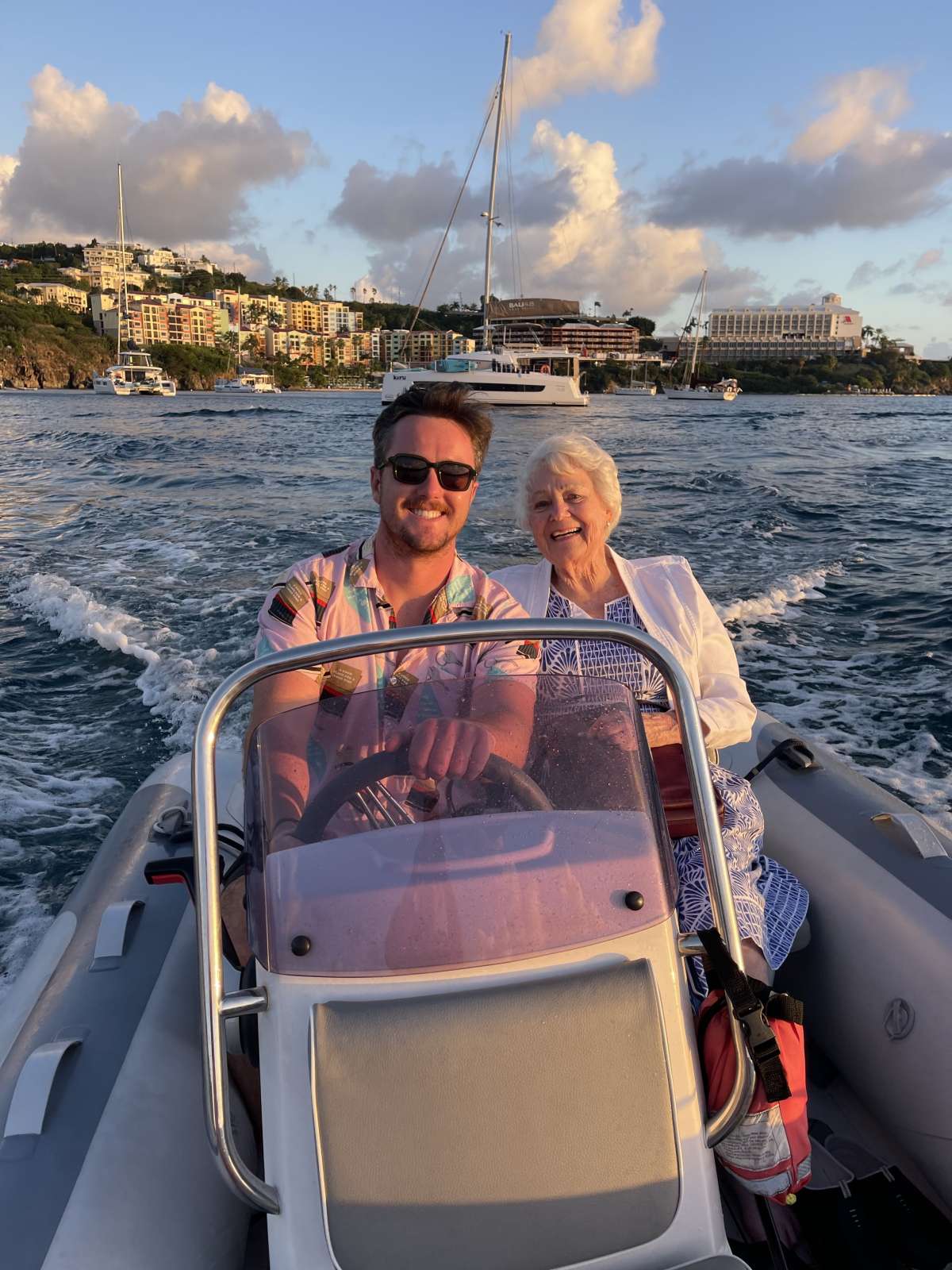 We will treasure the memories we made during our stay on Koru forever
"Dear Keith & Jessa,

Thank you both so much for all the positive energy and hard work that helped make this trip so incredible for us all. From the delicious meals, to the water adventures and everything in between, it was all just lovely. We will treasure the memories we made during our stay on Koru forever. Se hope you will consider visiting us in Philadelphia if you are ever in the area. We promise to try our best to return the favour of great hospitality. Wishing you both continued success. - Deborah and Michael

Thank you for everything! The food was awesome and the tubing and snorkelling was so much fun! Thank you guys for helping us enjoy this trip to the fullest! - Liam

Thank you for all of the hard work you guys did to let us relax and I loved the snorkeling and tubing. I had so much fun with you guys and the food was amazing! - Aiden"

We have dreamed of a trip like this for 10 years...
"Captain Keith & Chef Extraordinaire Jessa,

We have dreamed of a trip like this for 10 years. Shame on us for waiting sooo long. It has truly been a trip of a lifetime. The islands and all the bays were beautiful, but you two made it special!! Thank you so much! Each meal was amazing! Your planned route was well thought out and perfect for us. We wish you all the best and cannot thank you enough! - Louis and Sarah Cox

Thank you for making our Virgin Islands sailing trip so memorable. You satisfied all our requests perfectly. Jessa, your food was amazing and we cannot wait to try some of your recipes at home. (I will send you a picture of Chuck's belly tattoo soon). Thanks for the birthday key lime pie! Keith, you were the ultimate captain. So calm and reassuring with great recommendations on spots to see and places to eat. Thanks for the smooth sailing! The trip exceeded all expectations... i wish you guys all the best! If you are in NC please call us and come see us at Topsail beach! - Chuck and Deb

What an incredible week! We can't thank you enough for your amazing hospitality, service and professionalism. You were two or three steps ahead of us all week long and we truly appreciate the extra effort you invested in making this such a relaxing and unforgettable trip for us. Every meal was outstanding and so well-planned with an excellent and healthy menu. Just what you would expect to find in any five star restaurant! We are huge Koru fans and you are what made it all happen. Thank you so much for making this one of the best vacation experiences ever! - Jeff & Lynette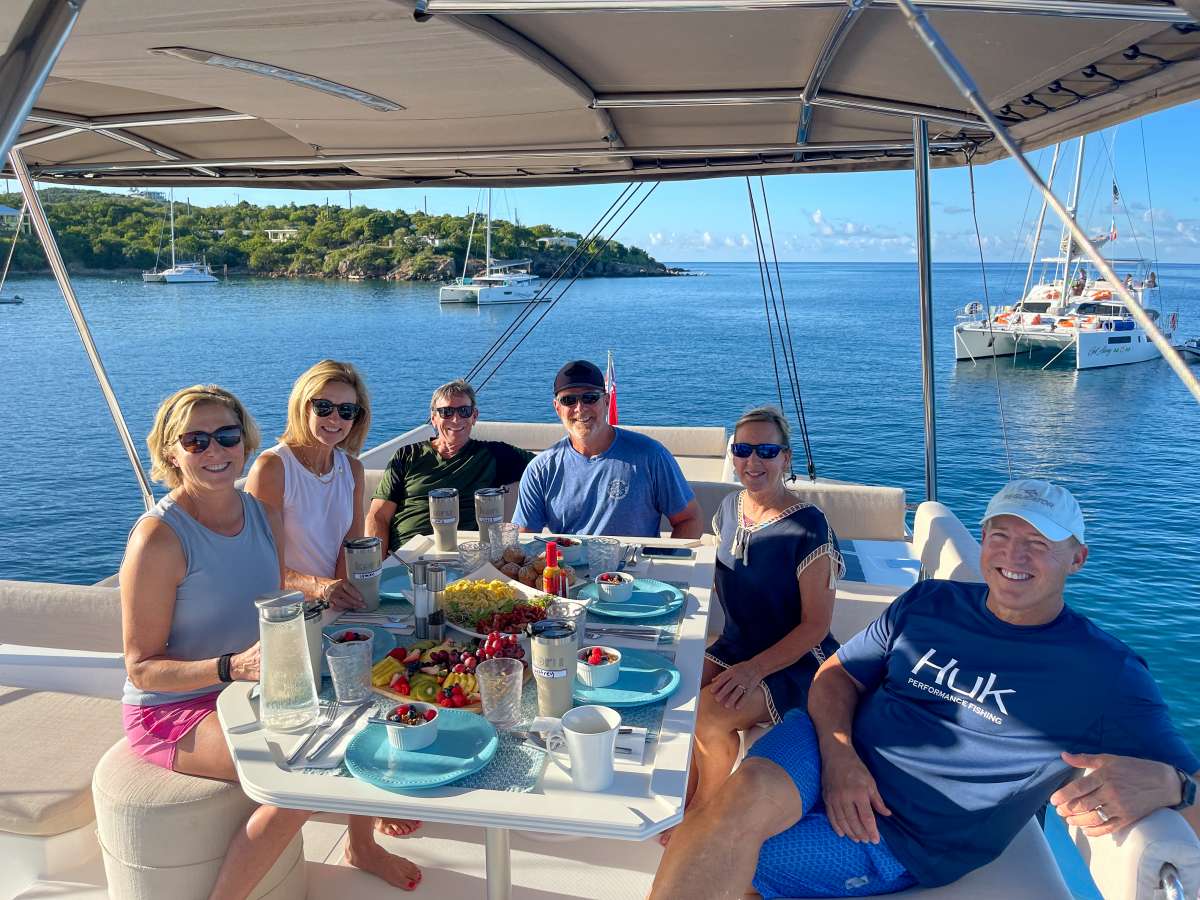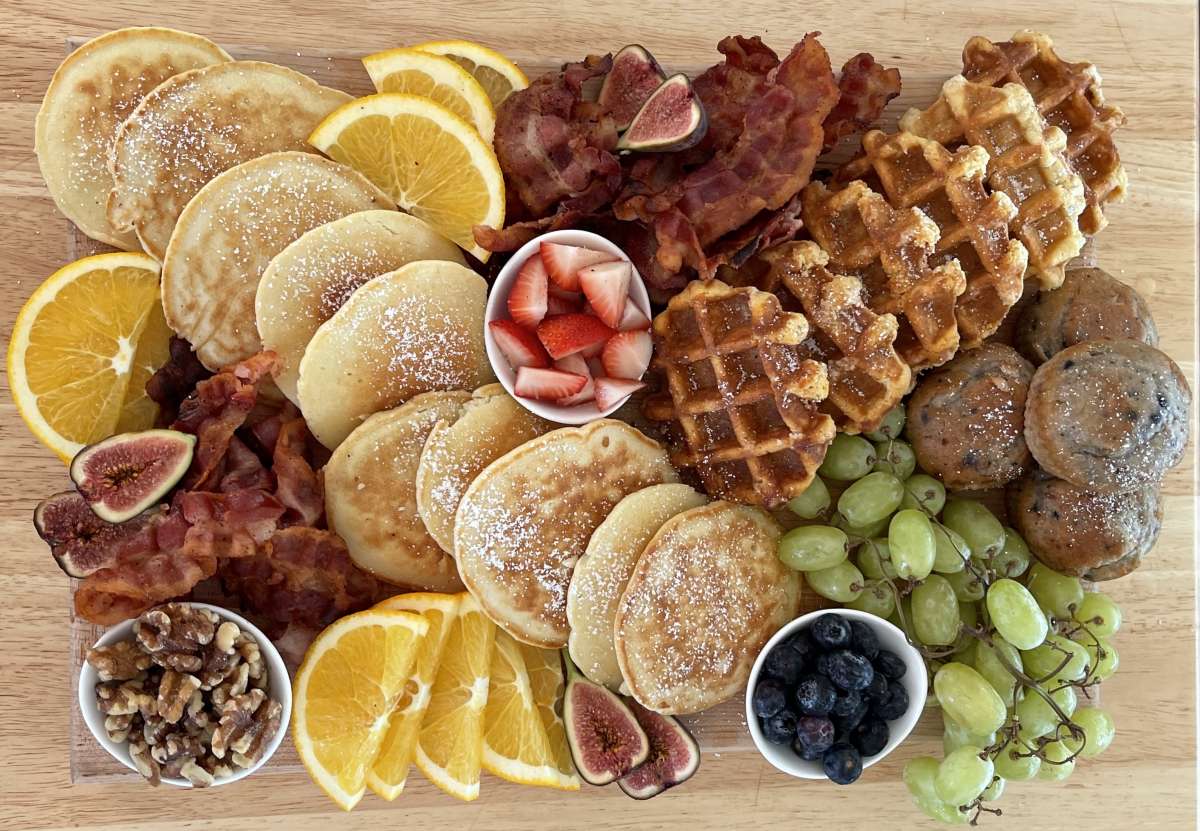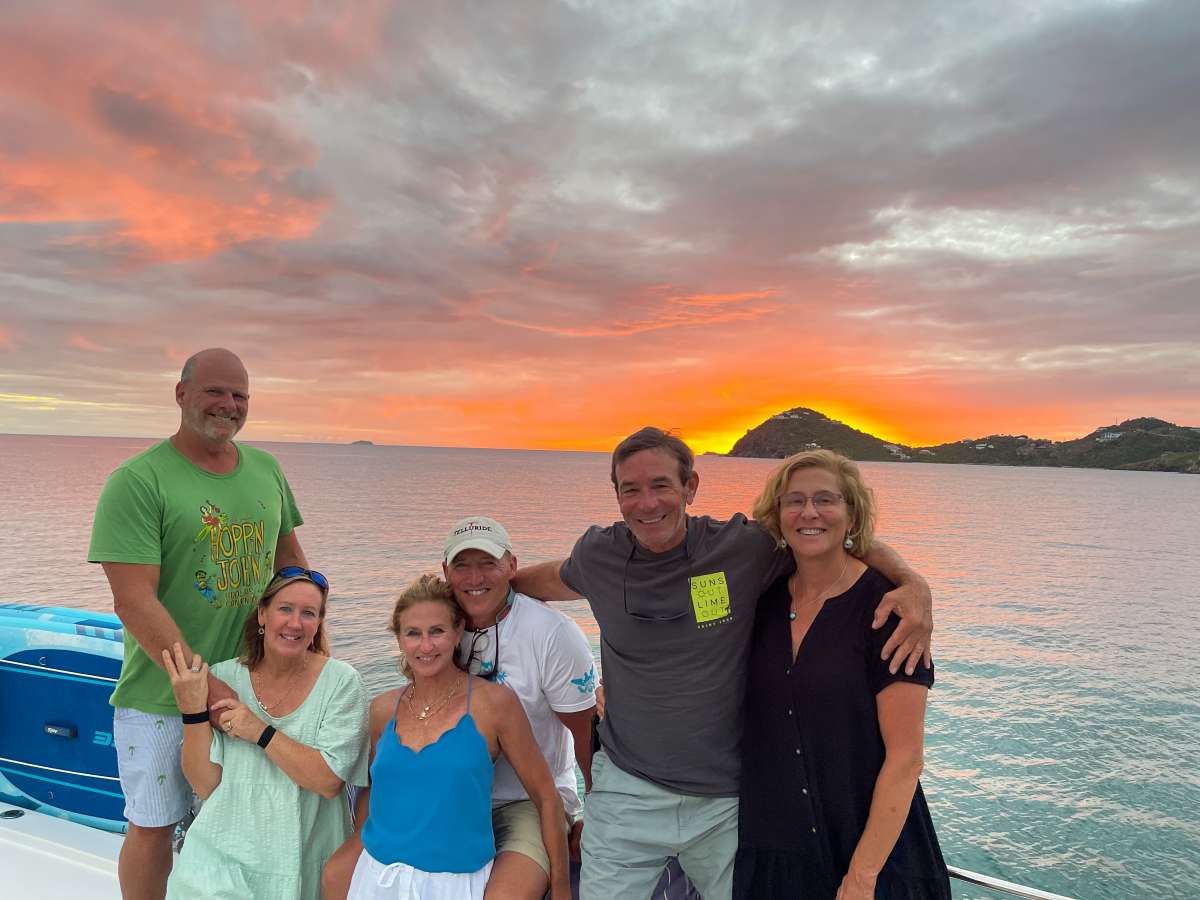 Sneed Yacht Charters.