Sneed Yacht Charters.


CREW PROFILES
Title
Name
Nation
Born
Licenses
Captain
George Liassides
Cypriot
1970
Deckhand
Anastasia Karagianni
1986
Number of Crew: 4
Languages: English (fluent), Greek (native)
Crew Profiles:
Captain - George Liassides
Cheerful, Responsible, Professional!
These are some of the endorsed skills by Valium 62 guests for Captain George. The experienced captain was born in Cyprus in 1970 and has had Athens as his permanent residence since 1990. He began sailing in 1993 until he decided to make his love for yachts and tourism part of his career and life in 2001.
He studied Shipping, Travel & Tourism. His naval education includes the MCA/RYA Offshore Yacht Master, National Sailing Offshore Diploma, and Greek Coastguard powerboat certification (up to 24m). Additionally, he is certified for "GMDSS/GO", "Medical Care", "Medical First Aid", "STCW/95 B. Safety Course", "Crowd & Crisis Management Ro/Ro Passengers", "Survival at Open Seas", "PADI Open Seas Scuba", and "IATA/UFTA.
His experience as captain of several luxury sailing and motor yachts in Greece and the South Mediterranean has given him the opportunity and pleasure to sail to the most amazing and secluded spots in Greek seas! As a captain, he maintains a professional and friendly attitude, making all guests feel welcome and ensuring they have the sailing holiday of a lifetime. For Captain George and his crew, providing high-quality hospitality to their guests is their top priority on a daily basis.

Chef - Alex Koumaris
Alex is an adventurer whose love for the sea, traveling, and good food has led him to pursue new experiences from a very young age. He has been passionate about cooking since childhood and always knew that he wanted to become a chef.
Growing up on Milos island, where the combination of the sea, good Greek cuisine, and hospitality is intense, Alex couldn't help but sneak into the island's kitchens. However, his restless soul craved more, so after completing his culinary education, he continued his cooking journey at Yalos, the best high-end restaurant on the island.
Still hungry for more knowledge, Alex moved on to Freud Oriental, the most luxurious Japanese restaurant in Athens. There, he learned that the most important thing in the culinary world is to respect our feelings. Cooking became the most effective way for him to express his emotions and creativity.
As a result, Alex's adventurous spirit and love for life and new experiences are reflected in his cuisine.

Deckhand - Anastasia Karagianni
In 1986 Anastasia was born in the city of Athens.
Since the age of 10, she traveled with her family on several boats when it was not before the age of 19 that she realized that she was in love with two things; To be close to the sea and to work behind the cameras as director.
Five years ago, while she was working on the television show "Master Chef Greece" and many other television projects, she realized that she was missing the smell of the sea...
She started producing video and photo shoots of yachts while working on a sailboat.

Her strong empathy and attention to others help create a relaxed and pleasant atmosphere on board. Anastasia works hard and goes above and beyond to make your experience memorable, always with her cheerful and smiling attitude.
Anastasia is always helpful and looks forward to welcoming guests and providing an exceptional charter in the beautiful Greek Islands.
She holds the Greek licenses for speed boats and sailboats.
Speaks Greek & English.


Stewardess - Chrysanthi Makridi
In 1996 Chrysanthi was born in the city of Athens. Since she was 5 years old her dad owned an inflatable boat and every summer they traveled on it a lot. Every year she looked forward to summer so they could travel on their boat. At 21 she finished her studies in the field of aesthetics. Although her path as an aesthetician was upward, she realized that her real love is the sea. So, she soon decided to start a career in yachts. As an adventure seeker, team player and sea lover she sees this work as an opportunity for personal growth and exploration of her potential.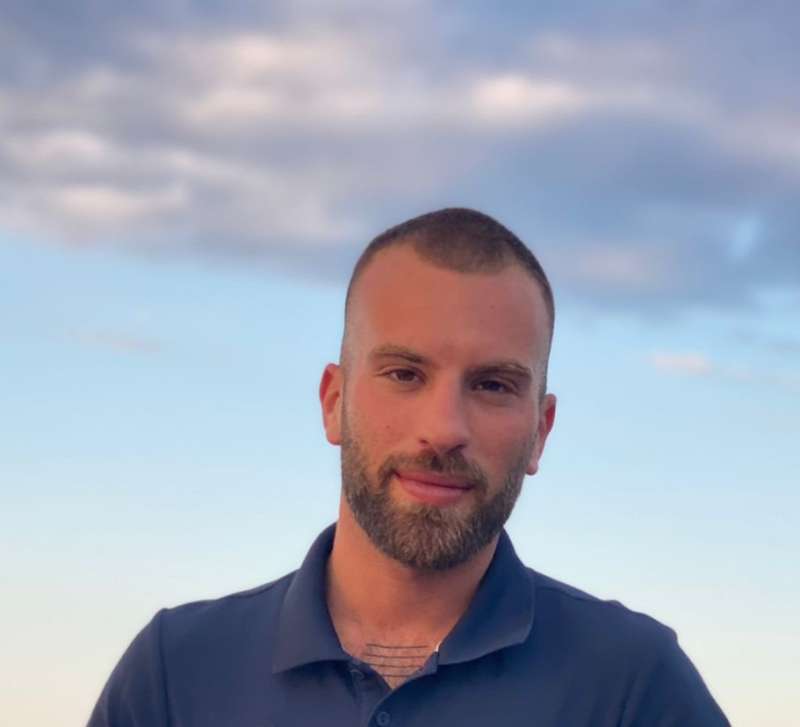 George Liassides
Captain
---
Alex Koumaris
Chef
---
Anastasia Karagianni
Deckhand
---
Chrysanthi Makridi
Stewardess
---
Sneed Yacht Charters.