Sneed Yacht Charters.


AVENTURA II GUESTS COMMENTS
Clients, July 2019
Fantastic 4 days cruise on AVENTURA II with Billy, Panus and Aghis. Unique crew (I have done it 4 times already). Very nice people and time in the beautiful Greece and her sea.
Thank you
Gabriela Silva Santos (from Brazil)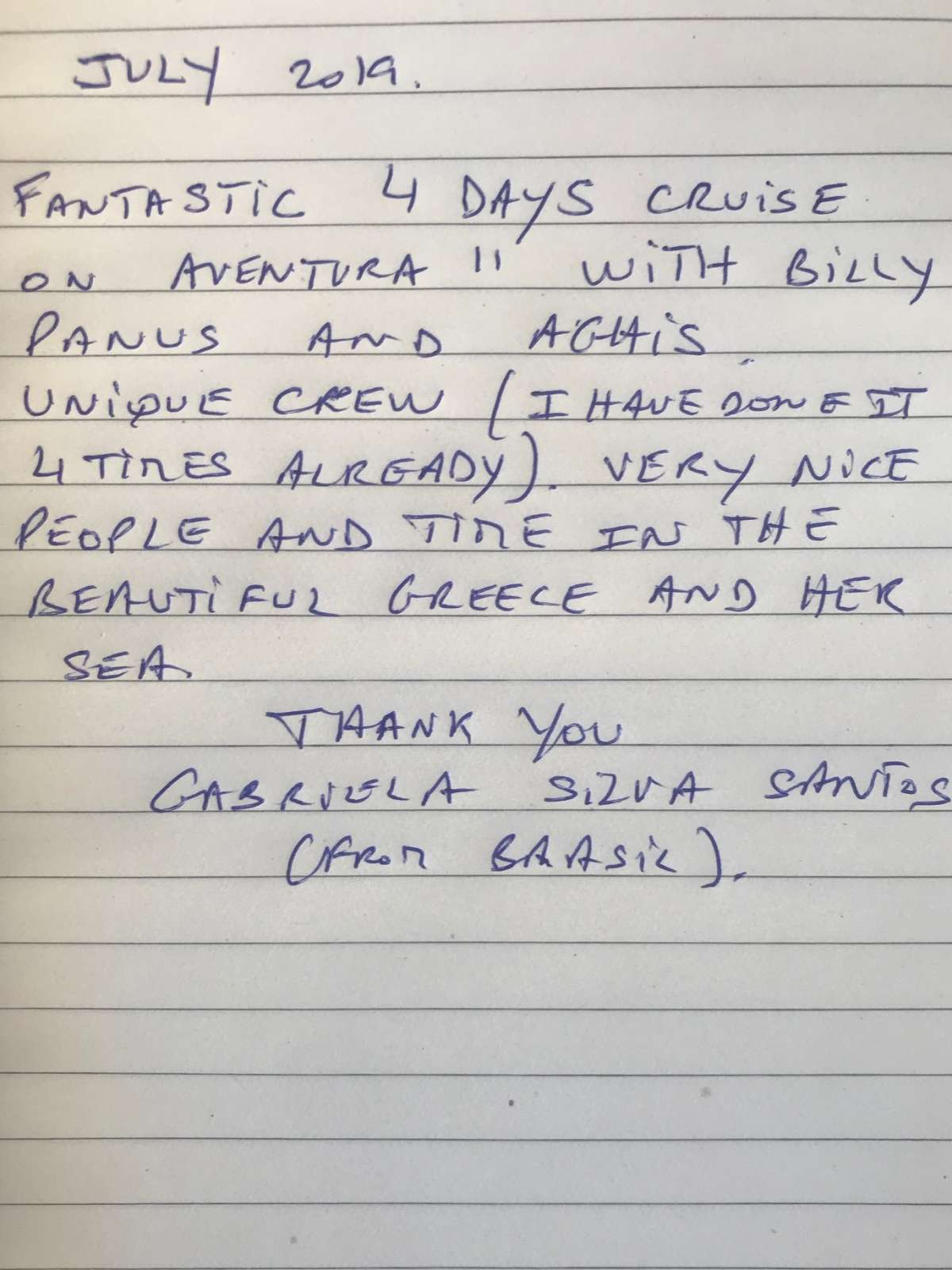 Sneed Yacht Charters.