Sneed Yacht Charters.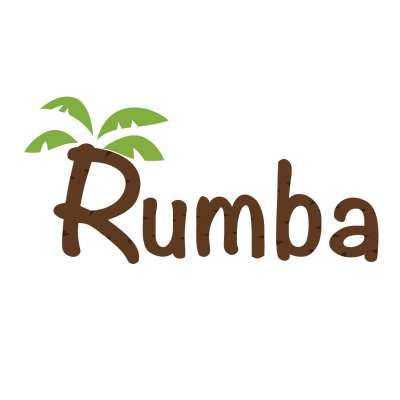 RUMBA GUESTS COMMENTS
June 2021
Chef Karen & Captain Brendan,

We can never thank you enough for the trip of a lifetime and its because of you that it was over the top! You guys are the best people and we cant wait to see you again! Hopefully on another charter :)

Lots of love!
June 2021
To the best crew EVER (Karen & Brendan) !!

Thank you so much for the delicious food and drinks…we were happy and safe for an amazing vaca!
April 2021
Dear John & Jess,
Thank you for this wonderful time! We all are so fortunate to have been able to be in such a beautiful place to enjoy our family and time off from this crazy life back home. The new places and adventures you showed us are now a new story on our long life of Caribbean trips we have been on. We wish you both a great year ahead and who knows, we may cross paths again!

Arthur & Maurice
Josh, Megan, Chase & Gwen
April 2021
Thank you Captain Bubbles for this out of world experience. From the first joke on the first day, to the one's about Sean... You have made this trip so much more meaningful and beautiful! You have made us realize not only how much fun we can have together as a group, but also showed us how beautiful the small interactions we have are. You went so far beyond anything you had to do and made a personal connections with all of us, and made sure we were enjoying ourselves and were happy! We truly can't thank you enough for everything you have done! This trip was bound to be fantastic and you took it to a whole other level for all of us!

Gratefully,
Leon, Rachel, Sean, Lydia, Frank, Sadie and Ami
April 2021
What an absolutely AMAZING trip!!! Thank you so so much Captain John & Chef Jessica! From snorkeling and diving with turtles, sharks, stingrays, the most beautiful corals & fans, to paddle boarding, wake boarding, seeing donkeys at the beach, the most delicious food & drinks, floating taco bar, unbelievable sunsets.....I could go on and on...and these photos don't do justice to the stunning US Virgin Islands!
April 2021
Blew away expectations. Captain John & Jody were awesome. Food was fantastic. Best vacation ever!
2021
"Meghan made our vacation! She fed our soul!" - Julia
2021
"We truly enjoyed not only the breakfast eggrolls (amazing!) but our overall time with Meghan. She offered great recommendations around the islands and fun adventures like chasing sea turtles, searching for tarantulas and pirate history!" - Stephanie

Dec 2020
Dear Elise,
I think about our adventures daily and get lost in daydreaming about the sensory overload! The beautiful surroundings, the gorgeous sunsets, the fabulous accommodations, the laughter with great friends and YOU! From the time we set sail to the end of the trip, you made our trip special and most fondly memorable.
You worked tirelessly to make sure that all of our meals were five star quality. You made preparing meals for ten people look easy and each one was made with attention to detail. Not only did they all taste delicious, they were presented beautifully! My favorite evening on the boat was the murder mystery!! It was so fun and you worked so hard to make it even more memorable with all of the different courses you prepared! Through the entire trip you were so pleasant and accommodating to our every need. You made us feel comfortable, pampered and just easy to be around. Your knowledge about sailing and all of our destinations added even more to our fabulous holiday! Many thanks for everything you did to make our Sea Esta sail one of the best vacations we have ever had! Hopefully, we will have the great privilege to see you, again!
Sincerely,
Karen & Brian

Dec 2020
We recently spent 8 days aboard a catamaran in the BVI's with Elise as our chef. Her food was wonderful and a big part of our successful vacation. We were all so happy to come back from our morning snorkel to find breakfast ready, or a beautiful fruit and cheese plate (and chilled wine!) after our afternoon adventures. I especially enjoyed her salmon, pineapple "stuffing", and pineapple/oreo bars. In addition to making delicious food, Elise was very personable and an enjoyable member of the group! We still miss her!
Ellen

Dec 2020

Hi Elise, I just wanted to tell you how much we appreciated all you did for us on the boat. The meals were absolutely delicious! We've been inspired by you to cook more for our boys. My husband just went to the grocery store a few minutes ago and doing a version of your chicken. You worked tirelessly each day and it didn't go unnoticed. I hope you've gotten some rest today. Thank you again for everything!
Yvonne

July 2020
The trip was great. We loved John and Heather. They were very knowledgeable and fun. We felt very safe in their hands. One of the highlights was getting to sail to St. Croix. They put up the sails and turned off the motor and the wind took over. It was amazing! Buck Island over there was awesome, too. Beautiful water and sand. We had the beach all to ourselves.

Really, nothing to complain about besides me ruining my phone and Mark, not my Mark, but the other Mark with us, stepped on a black sea urchin and got all the needles in his foot and toes. We had to call an ambulance. We were at Oppenheimer Beach. They didn't treat him though. Said they would dissolve on their own, and they did.

We snorkeled several times and saw lots of sea turtles and stingrays and got to hold a sea urchin and huge starfish. Lots of yummy food and drinks....I could go on and on. Will post more pics on my Facebook page in a day or two when I have time to go through them all.

I'm ready to go back next summer! Thanks again for helping me with this trip!!
February 2020
Name: Deb
Yacht: RUMBA with John Mikulkac and Heather Monroe
Charter Dates: 2020-02-03 16:00 to 2020-02-10 12:00
Area Cruised: Virgin Islands
Overall Rating: 5/5

1. Was the crew friendly and accommodating?
Absolutely!!

2. Was the yacht comfortable and clean?
Absolutely!

3. Was the yacht well ventilated?
Absolutely!

4. Was the food good and well presented?
Absolutely! It was amazing in taste and presentation!

5. Did you like the area you sailed?
Absolutely!

6. Additional comments on your charter?
We had an amazing trip with Capt John & Heather! They went above and beyond to make our trip memorable. They even toured us around Anegada in a jeep/truck for the entire day when they could have had the time to themselves! The food was amazing! Who thought you could prepare gourmet meals in a TINY kitchen with no stove! And the portions were perfect. Not too heavy. Best of all, they are both experienced sailors so we had many beautiful sails with them! We were pleasantly surprised at how well they knew the USVI and BVI islands, as they are somewhat new to the area, but you would never know by the knowledge of snorkel spots, restaurants, island history, etc that they shared with us. We would definitely sail again with them!
January 2020
We had a great week of island hopping aboard the Rumba – we did seven different islands in our seven days. The boat's accommodations were very nice and we had plenty of fresh water for showers and such. Unfortunately the weather didn't cooperate with us all of the time, providing some high winds and multiple squalls. The good news was that the boat could sail really fast and we got to see multiple rainbows. I will give Captain John a lot of credit for always finding us a really calm harbor to sleep in. The crew made a lot of really good recommendations for where to visit, and then which bars or restaurants to go to once we got there. They also found us a bunch of really interesting places to snorkel. First Mate Heather did a really nice job with food prep on the boat – I especially recommend the ginger scones and the Mexican street corn. I would also like to thank Heather for her infinite patience while answering all of my questions regarding how to sail. Overall a great trip – I highly recommend the Rumba and its crew.

Scott C
January 2020
This was my first trip like this. I had always wanted to take a cruise on a catamaran and island hop. Thought it would be an amazing experience and this trip was.
Heather and John are true professionals. From the moment we met them the hat two main focuses, safety and comfort.
Both of them took time to make sure all were having a good time and were quick to inform us of how to safely enjoy all aspects of the boat and the islands we visited.
Multiple times we had to take a dingy to the islands, here is were their experiences dealing with guests who are not proficient with getting in and out of a dingy was very evident. Never once did I feel unsafe or nervous.

Heather is an amazing chief. Breakfast and lunch was served on the boat and each one was better than the next. Always request her chorizo tacos omg they were good...

I can't imaging not requesting this dynamic, professional and extremely fun team for my next trip...

-Kharl
January 2020
John and Heather were fantastic! They are not only professional and accomplished sailors, but are friendly, thorough and accommodating. First class service all the way around. We thoroughly enjoyed our trip on Rumba, and are already planning another trip with them.
Scott
2019
My husband and I had the best time with our daughter and son-in-law sailing on the Appledore! What an amazing way to spend an afternoon. Captain John and crew Sydney and Jack were engaging and entertaining. We laughed, enjoyed the fresh air and sunshine, drinks and each other's company. John shared the history of both the boat and the Camden community. We would do this again in a heartbeat!
2019
The sail was excellent, saw a variety of excellent views, it was very smooth going. My favorite part of the sail was the crew. Captain John is very knowledgeable and has a terrific sense of humor.
2019
We've been sailing on the Appledore every summer for 20 years, and the crew never disappoints. Particularly Capt John and his crew, they are excellent and made it a fun trip. Even learned things about the area we never knew.
2019
Fortunate to have picked a beautiful day to sail. The Captain and crew were awesome and engaging. They paid attention to detail and guests. Captain was very informative and genuinely cared about what he does. Worth the price of admission!! Two thumbs up!!!!
2019
I took my students of the Appledore for our class field trip. Everyone was so amazing and kind. Captain John taught them about sailing and answered all their questions. Truly a great experience for my students. Everyone was professional, but still knew have to have fun.
2019
Captain John warmly welcomed us on the dock and introduced us to Gino the first mate and Phil the deckhand. Captain John was very informative on the history of the schooner we were on among others in the water around us. We had a long true sail due to the great breeze this time of year. The crew handled her like champs and everyone around had a fantastic time!
Sneed Yacht Charters.