Sneed Yacht Charters.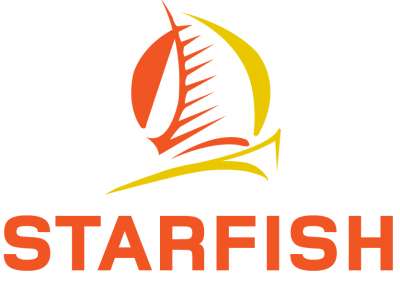 CREW PROFILES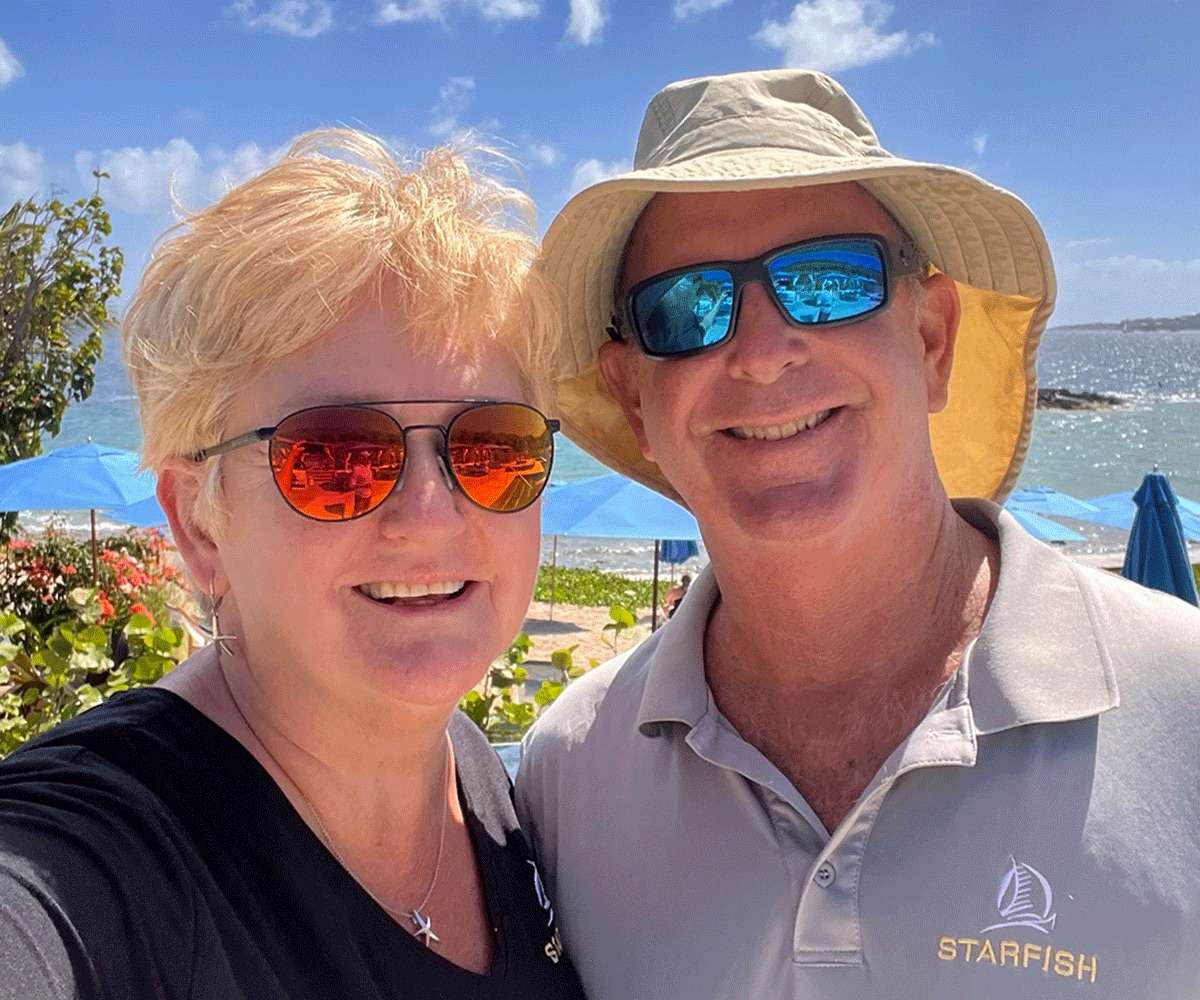 Title
Name
Nation
Born
Licenses
Captain
Sam Augspurger
USA
1963
100 Ton Masters, STCW
Chef/Hostess
Jen Augspurger
USA
1962
STCW
Number of Crew: 2
Languages: English
Crew Profiles:
Award Winning Crew:
2018 USVI Charter Yacht Show – "Best Crew in Show" (under 52' yacht category)
2018 Grenada Charter Yacht Show – "Captain's Cocktail Competition" – 1st Place – Capt. Sam
2018 Grenada Charter Yacht Show – "Culinary Excellence Competition" – 2nd Place – Chef Jen

Captain Sam Augspurger and First Mate/Chef Jen Augspurger are fun-loving lifelong sailors who spent many years exploring both the Caribbean and the South Pacific aboard their prior catamaran with their two (then) young teen daughters aboard. (Yes, families are welcomed on STARFISH!) Returning to the mainland and becoming landlubbers seven years after setting sail, Sam and Jen soon missed island life. As soon as both daughters were in college in Florida, they moved to the U.S. Virgin Islands. With the purchase of their current beautiful catamaran, STARFISH, they are ready to graciously host you and your friends and family aboard and show you the VERY BEST of the U.S. and British Virgin Islands.

Captain Sam is a highly accomplished sailor and holds a 100 ton Masters license with Sailing and Towing Endorsements, as well as STCW, CPR, AED, and First Aid Certifications. Sam is also a PADI Open Water certified diver. Just as he kept his family safe during their years at sea, Captain Sam is dedicated to keeping guests safe during their vacation. With literally tens of thousands of sea miles, as well as extensive safety and boat handling training and experience, guests can relax and enjoy themselves knowing that a mature and responsible captain is at the helm. First Mate/Chef Jen, who has sailed nearly as many miles as Sam, also has certifications in STCW, CPR, AED, and First Aid, as well as being PADI Open Water certified. In addition to being in charge in the galley, Jen is equally at ease at the helm of Starfish as well.

Captain Sam loves guests who are interested in joining him at the large helm bench seat to learn more about sailing, to share stories, or just to sit back and enjoy the breeze and the panoramic view of the beautiful scenery of the islands. Guests have commented that Captain Sam is a great conversationalist and they have truly enjoyed the relaxing, interesting conversations they had at the helm with Sam as they sailed to their next destination or over early morning coffee.

Overwhelmingly, guests rave about their meals aboard STARFISH! From her years of living aboard and sailing the world with her family, Chef Jen's cooking incorporates the use of fresh local ingredients from land and sea and the flavors of the many islands that she has visited. She delights in introducing guests to unique Caribbean flavors in her menus, but her menus can also accommodate those who yearn for down-home style comfort food (she grew up in the Midwest) or light, flavorful health conscious meals. Jen always enjoyed entertaining at home and aboard during their travels with their daughters, so her role as Chef aboard STARFISH is a natural extension of her interests. Jen's attention to all the small details, coupled with her gracious hospitality and veritable non-stop energy, enables her to provide her guests with the ultimate charter experience. Chef Jen speaks in-depth with guests a few weeks before their arrival to determine their dining preferences, any allergies or other medical conditions. She then works diligently to prepare a menu that incorporates the guests' dining preferences and any restrictions so that guests can just sit back and enjoy their meals without any worries!

Guests have commented that it is so refreshing to see a husband/wife team work together so smoothly. Sam and Jen met in college and have been married for over 25 years. Having sailed thousands of miles together, Sam and Jen make an excellent team. Both Sam and Jen enjoyed successful prior careers. Sam owned a swimming pool construction company in South Florida, and then later joined the corporate management teams for two large international corporations. Jen retired from the legal profession after 25 years in private and governmental service.

Sam and Jen have a zest for life and love meeting new people and guiding them in their travels so that guests enjoy their time aboard STARFISH to the fullest. Whether guiding guests on snorkeling treks, teaching guests new skills (like standup paddleboarding, kayaking, kneeboarding, wakeboarding, etc.), Sam and Jen are there to patiently help guests comfortably and safely enjoy the activity. Whatever is YOUR dream charter vacation, Sam and Jen are committed to making that a reality. Their goal: for you to leave STARFISH feeling completely satisfied, relaxed and appreciative of your stress-free vacation away from everyday life!

***Sam and Jen are fully vaccinated against Covid***




Sneed Yacht Charters.