Sneed Yacht Charters.



CREW PROFILES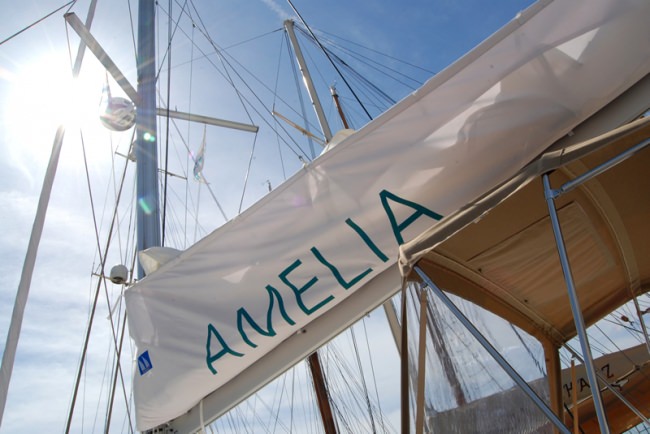 Title
Name
Nation
Born
Licenses
Captain
Periklis Safaris
Greek
0
0
Number of Crew: 1
Languages: English, Greek
Crew Profiles:
CAPTAIN: Periklis Safaris

Periklis has had extensive experience with most Greek Charter companies as skipper for Island Sailing in the Mediterranean waters for Greek and Turkish waters, since 2012.
Also he has worked for numerous major Yacht Builders for International Yacht transportation e.g Jeanneau, Beneteau, Bavaria , GibSea, Lagoon, Fountain Pajot, Feelings, Bristol etc.
Periklis has a high ability to live and work with other people in places where communication is important and in situations requiring teamwork.
Also his ability to address specific mechanical problems has made him a valuable Skipper on board through the years.

Education AND SPECIALIZATION:
RYA/MCA YACHTMASTER OFFSHORE, power and sailing certificate of competence
RYA Power Boat Level ΙΙ Certificate.
Racing sailing course of P.O.I.A.TH.
Off-shore / open sea skipper license of P.O.I.A.TH.
Technological Educational Institue of Athens: Food Engineer – Department of : Oenology and Technology of beverages.
IEK Anavryta: School of Viticulture and Vinification
OPEN UNIVERSITY OF GREAT BRITAIN: Arts and Humanities – History of arts

Racing Sailing:
His participation in offshore sailing competitions: six (6) entries in the international Aegean Rally, four (4) entries in the Aegean Regatta Sailing Rally of North Aegean and many participations in local / regional races (Ionian Sailing Week, Cyclades, inshore triangle races etc.)





Sneed Yacht Charters.