Sneed Yacht Charters.


CREW PROFILES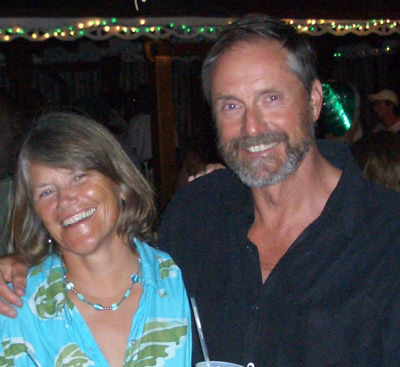 Title
Name
Nation
Born
Licenses
Captain
Earl MacKenzie
American
0
Bonnie Mackenzie
0
Number of Crew: 2
Languages: English
Crew Profiles:
Captain's years of Charter Experience: 35
Captain's time on Yacht: 8
Chef: Bonnie MacKenzie
Chef's years of Charter Experience: 25
Languages Spoken: English
Cooking Style: Tasteful, depends on climate

Earl and Bonnie owned and operated the Schooner Flying Fish for 13 years, chartering her in Maine in the summers. They sold Flying Fish the summer of 1996 and immediately began construction of Bonnie Lynn. She is the culmination of many years of planning and now that their two sons are grown, Bonnie and Earl are living aboard and are offering a variety of charters in Maine.

Earl has spent most of his life on the water. He was born and brought up on the coast of Maine. His earliest memory is being on his father's lobster boat in Friendship, Maine. Earl has skippered yachts and work-boats since his teen years and for 25 years he has held a Coast Guard Captain's license. He spent six years in the Coast Guard Reserves, concentrating on search and rescue. He was co-owner of a boatyard in Maine for 24 years and owned and operated a 28 passenger motor vessel year-round for six years. Earl has a keen interest in marine biology and maritime history, which is reflected in Bonnie Lynn's extensive library. His fields of expertise include boat maintenance and repair, scuba diving, navigation, boat handling and marine surveying. He enjoys sharing his love of the ocean with the guests aboard Bonnie Lynn. He encourages them to participate in all aspects of sailing the vessel and is able to make them feel very comfortable. STCW compliant

Bonnie grew up in Michigan, but shortly after graduating college joined the Peace Corps and headed to the South Pacific to Fiji, where she taught school on one of the outer islands for two years. From there she spent time traveling in Australia, and grew to love mountain climbing while living in Tasmania. While living in New Zealand, she taught school and spent her weekends mountain climbing. On her way back to the States she visited several South Pacific Islands and traveled extensively in South and Central America.

She most recently worked in administration at an island school in Maine for 10 years, but prior to that she spent many years teaching, building houses, upholstering furniture, as well as fulfilling the role of homemaker and mother. She began sailing in the mid-80s and has been working as first mate and chef on their schooners since then. She works wonders in the galley, and also spends time on deck with the guests. She feels that each charter is special and she does everything possible to make each voyage a memorable one.

Together, Earl and Bonnie create a relaxed atmosphere. They thoroughly enjoy entertaining and their guests inevitably become friends that often return year after year. Their love of the sea, and the joy of sailing is evident to all who share their magnificent schooner. Bonnie Lynn is their dream and they want to share it with you. Bonnie also holds a captain's license and is STCW compliant.
Sneed Yacht Charters.