Sneed Yacht Charters.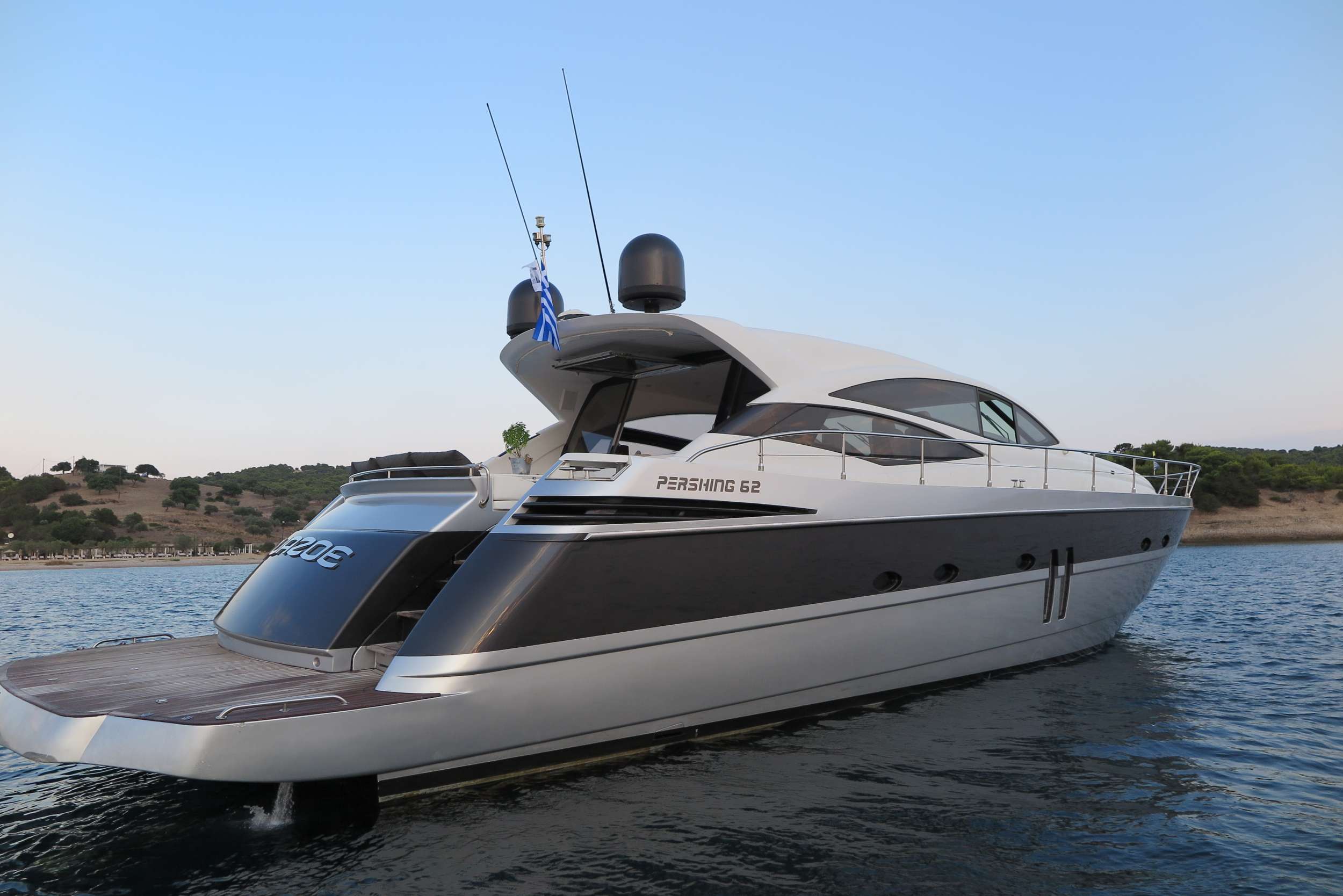 The Pershing 62 AQUAZOE holds a separate class in the luxury yachting sector, characterized by advanced technology, superb interior, elegance & superior comfort ensuring truly unique, exciting emotions.
The main innovation is in the reorganization of the cabins which can all be accessed separately. The Master Cabin is a completely independent suite that can be reached via a door next to the helm station. The entrance to the VIP Cabin (positioned at the stern) is in the upper lounge. The Twin Cabin is positioned at the fore part of the yacht.
She is ideal for day cruises and transfers thanks to her high speed, while her professional crew of 2 will ensure you have an unforgettable experience on board.
Accommodations:
1 Master Cabin with King size bed
1 VIP Cabin with King size bed & 1 twin cabin
All cabins with en-suite facilities.
Sneed Yacht Charters.