Sneed Yacht Charters.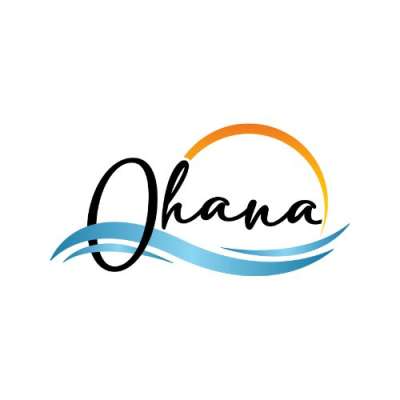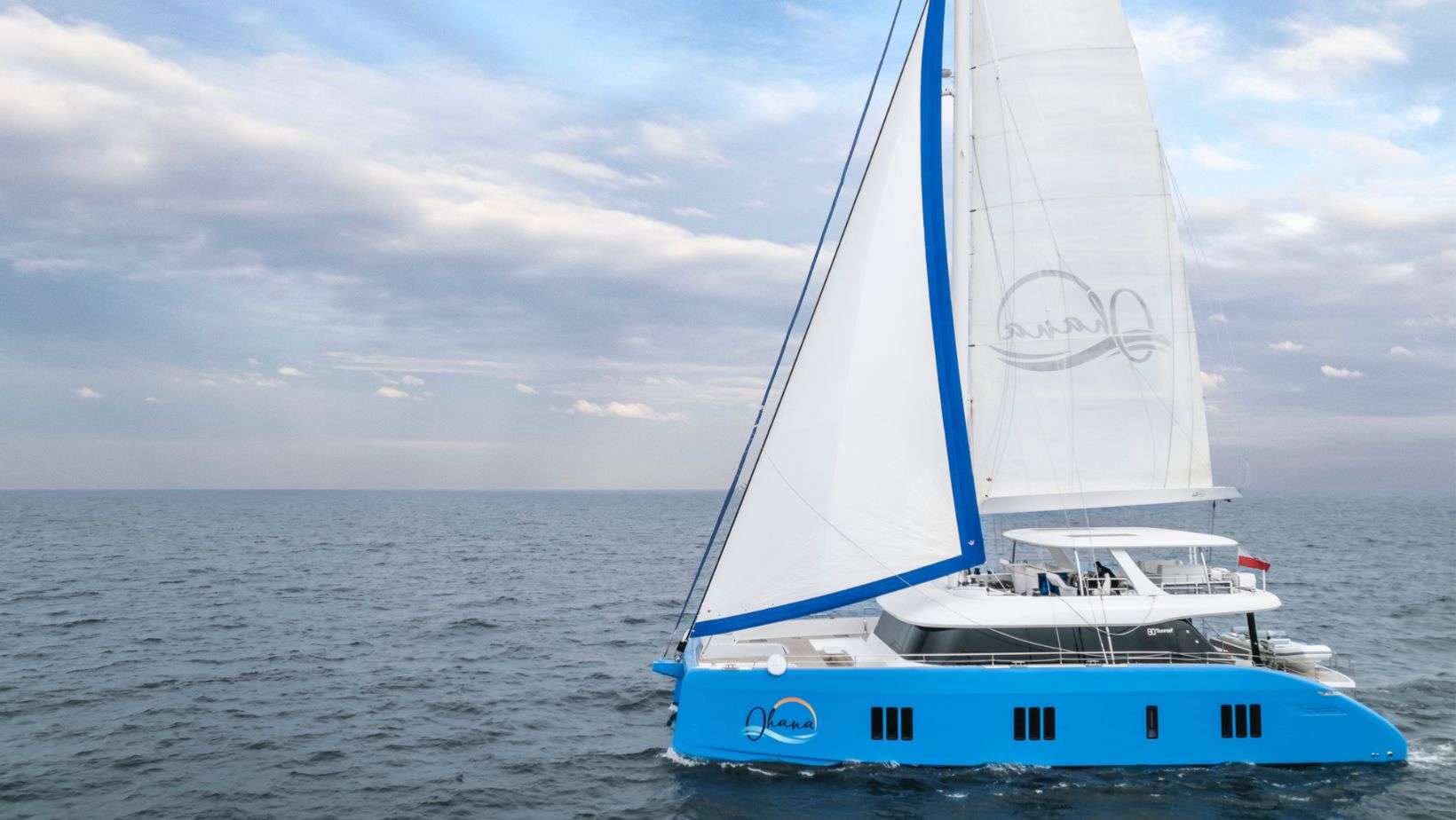 Ohana 80, is a luxury sailing yacht ideal for exclusive getaways, intimate charters and island adventures. Ohana accommodates up to ten guests in five deluxe, king-size ensuite cabins. A custom layout featuring hand-picked design elements made in-factory at Sunreef's shipyard in Poland ensures she is one-of-a-kind.
____________________________________________________________________________________________

With three fully-equipped wet bars, a central open-concept galley, and seamless flow between the yacht's interior and exterior spaces, Ohana creates a perfect platform to host guests comfortably. Classy lines underscore her modern style with a classic edge. The contemporary decor finds softness in the warm, light woods and coastal blues of her inviting interior. Her bold exterior boasts a custom color hull.

A vast, central lounging space with a panoramic view opens both onto the bow terrace and cockpit. The bow benefits from a cozy lounge, well shielded from sun and wind. To the aft, the saloon merges with the spacious cockpit offering a lovely al fresco dining area. The cockpit overlooks an extra large hydraulic platform that can act as a swim-up island once the jet tender is splashed. From the aft bathing platform, you can launch water toys, try scuba diving for the first time or sun tan all at sea-level. All the areas combined form a universal, open environment where flexibility and freedom reign.

Ohana has a built in scuba diving compressor and an area designated to tanks and top-of-the-line gear. Four Seabobs are also on offer along with a wide array of water toys and adventure sports to try.

Unique to Ohana, a day-head is located in the aft cockpit to allow for maximum comfort during the day. The day head is complete with a wash basin and changing table for our younger guests. In addition, there are two waterfall shower heads by each aft sugar scoop for fresh water rinses throughout the sunny, salty days. Underwater lights line the waterline for an added ambiance in the evening.

High bulwarks and a large beam lend to the superstructure design allowing for a generous flybridge and bimini that extends its full length. Along with dual helms, the flybridge is dedicated to leisure, with comfortable seating, plush sunpads, and a large jacuzzi. There are options to dine al fresco while enjoying movie night with the family or catch a game on the large, retractable flatscreen TV while simultaneously enjoying a 360 view of the Caribbean.

The hulls provide impressive volumes to this large yacht. Airy, luxurious guest cabins encompass king-size beds, roomy closets and storage spaces, retractable TV and an immense bathroom. A perfect setting to unwind and relax after a long day in the sun.
____________________________________________________________________________________________

Ohana is a Hawaiian term meaning family. It often refers to one's extended support system, including nuclear family, extended family, close friends, colleagues and community groups. The word is imbued with loyalty, compassion, support and love. In native Hawaiian culture, it is a great honor to be a part of an ohana; it means that you'll never be forgotten or left behind. The root word ʻohā refers to the shoot of the taro plant, a Hawaiian staple. Ana is a word that conveys regeneration. Just as the taro plant produces offshoots, a person's family is multigenerational and grows in different directions to include all of the people they love.

The owners chose Ohana to represent their strong-family ties and generous spirit. When you stay aboard Ohana, you can indulge in luxury and regalement, but leave knowing you are a part of something much grander.

____________________________________________________________________________________________

S T A Y + S A I L

Ohana Villa
https://youtu.be/hPmxLFVrQEU

Relax on your own private beach area, or if you are more adventurous, you can swim with sea turtles in your backyard, discover the local lobster and octopus living under the rocks, or kayak to Magens Bay Beach. This luxurious home is nestled on over 1.5 acres of pristine shoreline on Magens Bay - the most famous bay in the Caribbean.

Villa Ohana is situated on Magens Bay, one of the top ten best beaches in the world - according to National Geographic and the Travel Channel. Villa Ohana offers a private, quiet oasis with the sound of relaxing waves lapping on the shore and a great home base in which to enjoy this island paradise. If you love outdoor activities, a private boat charter is available for fishing, snorkeling, island hoping or scuba diving, and proper arrangements can be made with advance notice (Additional fee applies). Private massage and yoga sessions are also available (Additional fee applies). Our Villa Manager can help you make all these arrangements. Downtown Charlotte Amalie offers some of the best duty free shopping in the Caribbean. Villa Ohana is located approximately 20 minutes from Cyril King International Airport, which offers direct, non-stop flights from many major U.S. cities. What are you waiting for? Villa Ohana is a dream home in a spectacular location - it doesn't get any better than this!

| Five night minimum please. Inquire if dates are available before booking. |
Accommodations:
Ohana sleeps up to ten guests in five deluxe, king-size ensuite cabins. The king beds are all floor-level berths with full-walk around access. Each cabin boasts a mirror-covered wall to allow for maximum light during the day and lend an airy vibe to the comfortable cabins.

Five spacious heads are ensuite featuring spa-like, waterfall shower heads and full-size commodes. Cabins each have their own temperature control and TVs.

Amenities:
Three fully-equipped wet bars
Two Designated Wine Fridges
Five Designated Drink/Beer Fridges
Three Ice Makers, plus Commercial Ice Maker in Bilge
Day Head with Wall-Mounted Baby Changing Table
Wireless Charging Pads located in Salon, Bar Areas and Cabins
Luxury, Hypoallergenic Linens and Towels
Reef-Safe and Organic Toiletries
Two Outdoor Waterfall Showers
Hot Tub on Flybridge
Large Screen Smart TV on Flybridge
Onboard Dive Compressor

Sneed Yacht Charters.