Sneed Yacht Charters.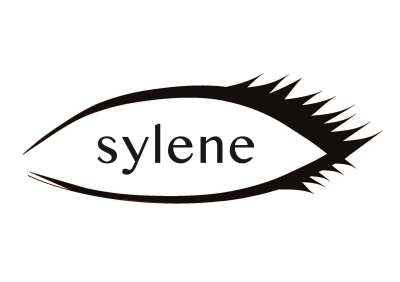 CREW PROFILES
Title
Name
Nation
Born
Licenses
Captain
Gérald ALLEMAND
FRENCH
0
CHEF
Alexia BRIZI
FRENCH
0
Number of Crew: 4
Languages: English, Italian, Spanish basic
Crew Profiles:
CAPTAIN: Gérald ALLEMAND
French, Born 17 December 1968
Captain GT200 unlimited Yacht & Sailing Yacht
Sailing Instructor and coach level 2
Chief Engineer 250 KW
Languages: Fluent English and Italian

Gérald has been sailing for more than 30 years in the Mediterranean and the Atlantic; cruising the most beautiful spots with his previous owners, delivering yachts while also racing.
His experience as a sailing competitor and race sailboat captain ensures his guests' serene cruises in complete safety.
Having a reliable background as a sailing Instructor and a sailing school manager, Gérald knows how to transmit aboard in a friendly atmosphere his passion for sailing & love it!
He is also a perfect coach for all watersports.
He was Captain of the Victoria 67 WONDERFUL for six years before taking command of SYLENE.
Greatly appreciated by his former owners for his calm & kindness, as well as his professionalism, rigor, and high capability for organizing everything for them during their extensive use. Gérald also excels in technical fields which makes him a real asset for a brand-new vessel.
Always attentive to the comfort and well-being on board, he is also very gifted in preparing delicious cocktails for his guests!


CHEF: Alexia BRIZI
French, Born 15 February 1976
STCW 95 – CMP/ Deckhand certificate
Certificate of Hygiene & Food Level 3
Language: Fluent English

Alexia is passionate about cooking and making people happy.
She is particularly committed to healthy gluten-free and lactose-free nutrition.
Blending herself her own spices, she loves to work with fresh and high-quality products. She knows how to adapt to all requests and work with all the culinary cultures of the places she visited.
She also loves the company of children and cooking delicious pastries and smoothies with them!
Her previous career ashore as a waitress, cook, bartender, hostess, or manager in various structures allows her today to manage an interior to the highest standards, which is one of her other skills.
Her table decorations are always pure and natural, often using pickings she can get when SYLENE anchors.
Alexia is very appreciated for her cheerful character; she's exceptionally involved in everything she is doing and is also very generous. Active and very organized, she assists Gérald with efficiency.

They both form a harmonious team in life and at work, offering their guests a mix of 30 years of sailing, delicious & healthy cuisine with a dedicated service.


DECKHAND: Marina BLADY
French
Born 24 April 1993
STCW
CMP Deckhand certificate
Engineer 250 kw
Languages fluent English and Italian, basic Spanish and German
After more than ten years of experience as fitness coach as well as in various position in event management in France, Saint Pierre et Miquelon and Switzerland, Marina decided to turn her life toward other passions: Ocean and travels.

Marina runs all deck equipment, having a good knowledge in maintenance she is assisting our Captain in every fields. Very active on deck, her primary concern at sea or at anchor is the guest's comfort and satisfaction.
With her naturally dynamic personality, she is always ready for you to have good time and fun.
Thanks to her versatile skills, she would be also delighted to organize fitness sessions depending on guest desires (yoga, Pilate, aerolatino) and supervising nautical activities in perfect safety.


STEWARDESS: Louana BECK
French
Born 16 May 2000
CFBS
Medical 1
Certificate CAP/BP Cosmetology & Esthetics
Language: fluent English
After 7 years of experience in a beauty institute in the French Riviera, Louana decided to combine her three main passions: wellness, travel, and service.
She is very happy to put her skills and versatility to work in the yachting industry and to follow the path of her mother the Chef Alexia aboard SYLENE!

Very organized and with an eye for detail, she is taking care of all the tasks inside the yacht while respecting guest's expectations and activities. Serving guests is what makes her shine.

By the way, she's child loving.
Sneed Yacht Charters.