Sneed Yacht Charters.


CREW PROFILES
Title
Name
Nation
Born
Licenses
Captain
Frédéric LORENTE
FRENCH
0
CHEF
Karlo MANDIC
CROATIAN
0
Number of Crew: 4
Languages: French, English, Italian and moderate Dutch
Crew Profiles:
CAPTAIN : Frédéric LORENTE
Nationality: French
Diploma: Master 500, 750 kW, Sport educator sailing
Language spoken: French, Italian and English

Coming from sports sailing, with more than 25 years of experience and several thousand miles done, the captain is a true passion man about the sea.
He did "break" with his sailor career to manage a sailboat rental company and especially take care of his 3 daughters while they grow up. Then, in 2014, he came back to the very closed captains of large sailing units circuit.
After being Whitefin's Captain, classic sailboat Bruce King 90', he joined the KAJIKIA adventure in November 2022. And he built a crew as his profile: professional, helpful and discreet.
Islander, 46-year-old, from Corsica island, he loves recounting stories and sea anecdotes from the regions he crosses. The Mediterranean and the Caribbean didn't hold secrets for him.
Sharing is his leitmotif! He wants you to live your navigation experience as closely as possible. He will not hesitate to share his knowledge and you could participate in maneuvers if you wish.
Finally, your captain is a submarine hunter and will have the pleasure to make you taste fresh fish.


FIRST MATE : Vanessa GERBAULT
Nationality: French Age: 44
Diploma: STCW, French deckhand certificate (CMP)
Language spoken: French and English

Vanessa has enjoyed a close affinity with nature from her early age.
Her passion for traveling runs in her blood. She used to live on a sailing boat for 3 years in Senegal, worked on trains for 2 years, in the air for 9 years, then she decided to come back to her first love… The ocean
Her background brings on KAJIKIA a strong safety awareness.
Since she joined captain Fred, she crossed twice the Atlantic, worked on a 50 ft catamaran and a beautiful 90 ft classic, around Mediterranean and Caribbean.
Vanessa is positive, friendly and always happy to help.
In her spare time, she enjoys watersport and when she's on dry land you´ll find her in the nature, trekking, running or reading a book.
She's looking forward to give KAJIKIA´s guests an unforgettable experience in a safe and fun manner


CHEF : Karlo MANDIC
Nationality: Croatian Age: 23
Diploma: STCW, culinary techniques training at Cordon Bleu also holding a Chef diploma.
Language spoken: Croatian, English and French

Karlo comes from Rijeka. He has always been interested in food and cooking which was why he chose to follow this career path. He studied at Ugostiteljska Opatija college, where he gained his first level cooking diploma.
Karlo masters many cooking techniques and manages Mediterranean and Japanese cuisine with talent.
After more than 5 years of experience in renowned restaurants and luxury hotels, Karlo has worked as chef aboard sailing yacht Ron Holland design 32m and he enjoys preparing menus and welcomes special requests from guests.


DECKHAND/STEWARDESS : Megan DE VILLIERS
Nationality : South African Age : 21
Diploma : STCW, Interior stewardess professional training course
Language : English, Afrikaans and moderate Dutch

Megan grew up in a small surfers' town called Langebaan in the west coast of South Africa. Growing up 2 minutes away from the lagoon ignited her love for the ocean from a young age. Practicing watersports like kayaking and body boarding she always enjoyed being out at sea and so when an opportunity arised to work on yachts she knew this is something she had to pursue.
Megan has been in the industry for about a year and a half working on a range of boats from 24m to 141m. She is outgoing, loves an adventure and always has a smile on her face.
After school she studied nutrition and coaching and uses this in her everyday life as she is very passionate about being healthy and keeping fit.
Megan is excited for the upcoming season and looks forward to creating a memorable experience for all guests onboard.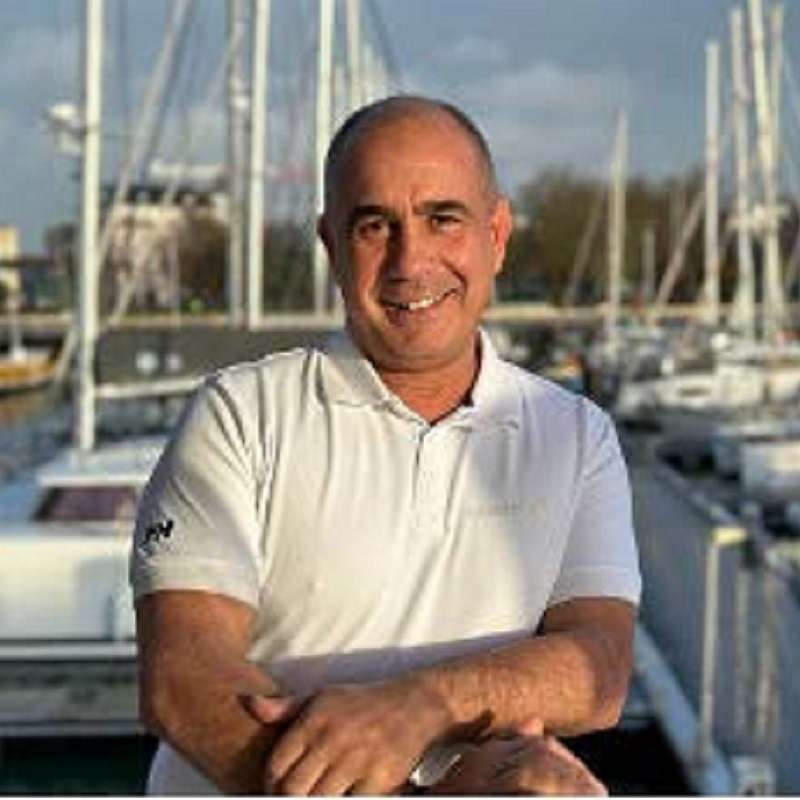 Frederic LORENTE
CAPTAIN
---
Vanessa GERBAULT
FIRST MATE
---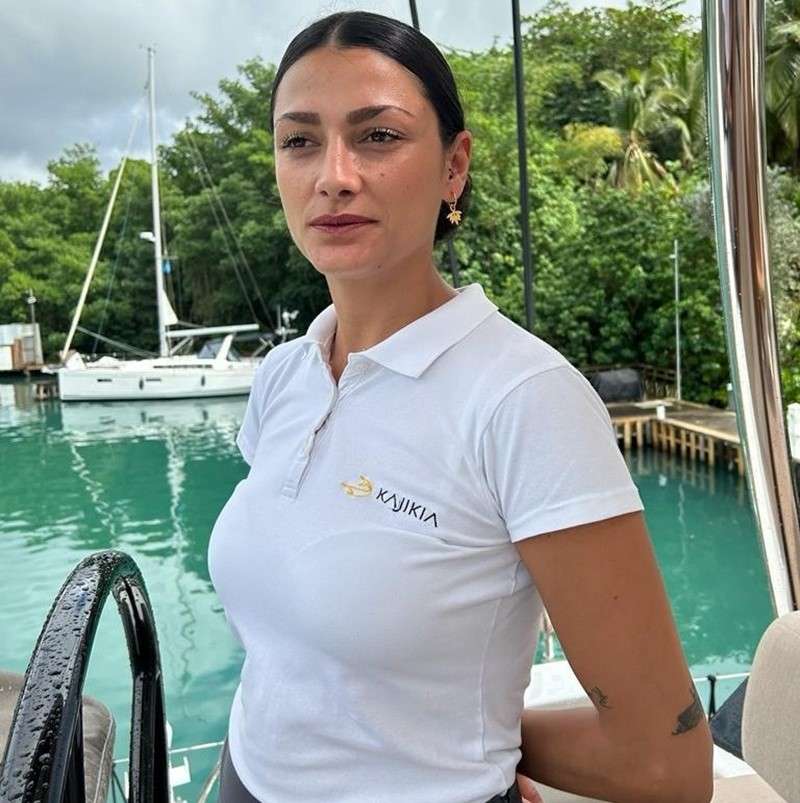 Karlo MANDIC
CHEF
---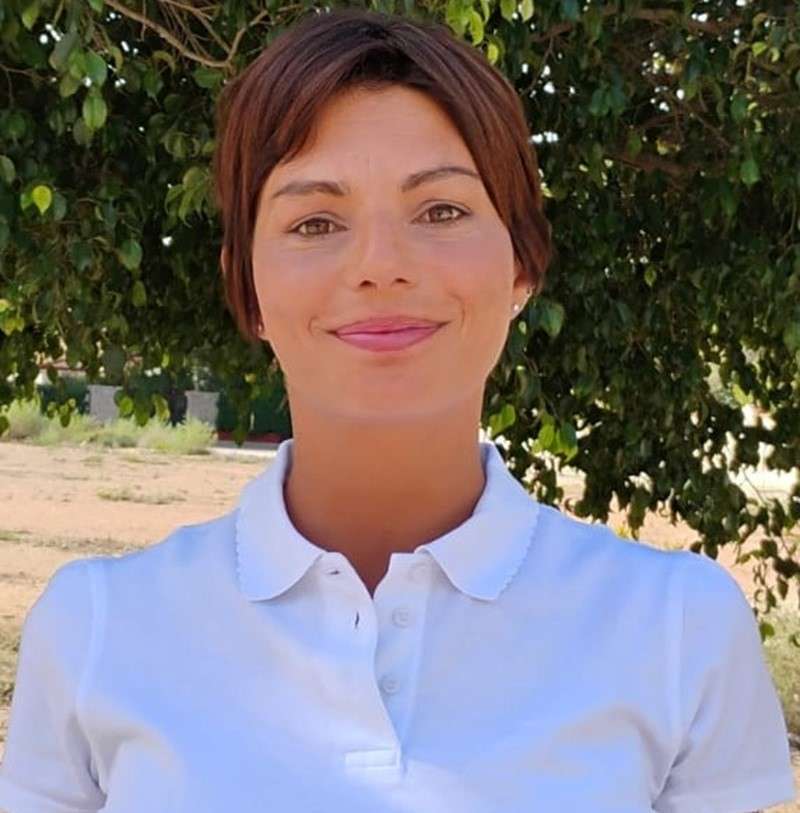 Megan de VILLIERS
STEWARDESS
---
Sneed Yacht Charters.