Sneed Yacht Charters.


Ad Astra Lagoon 57 GUESTS COMMENTS
Perfect day - November 23, 2022
Our family had a great experience on the Ad Astra this week with Sean and Shiann and Andrea. It was so enjoyable, in fact, we booked another charter with them 2 days after the first! The crew was very knowledgeable and friendly, and very accommodating to our requests. Plus doing two trips with them was really great as we got to explore even more of the BVI!
Jessica.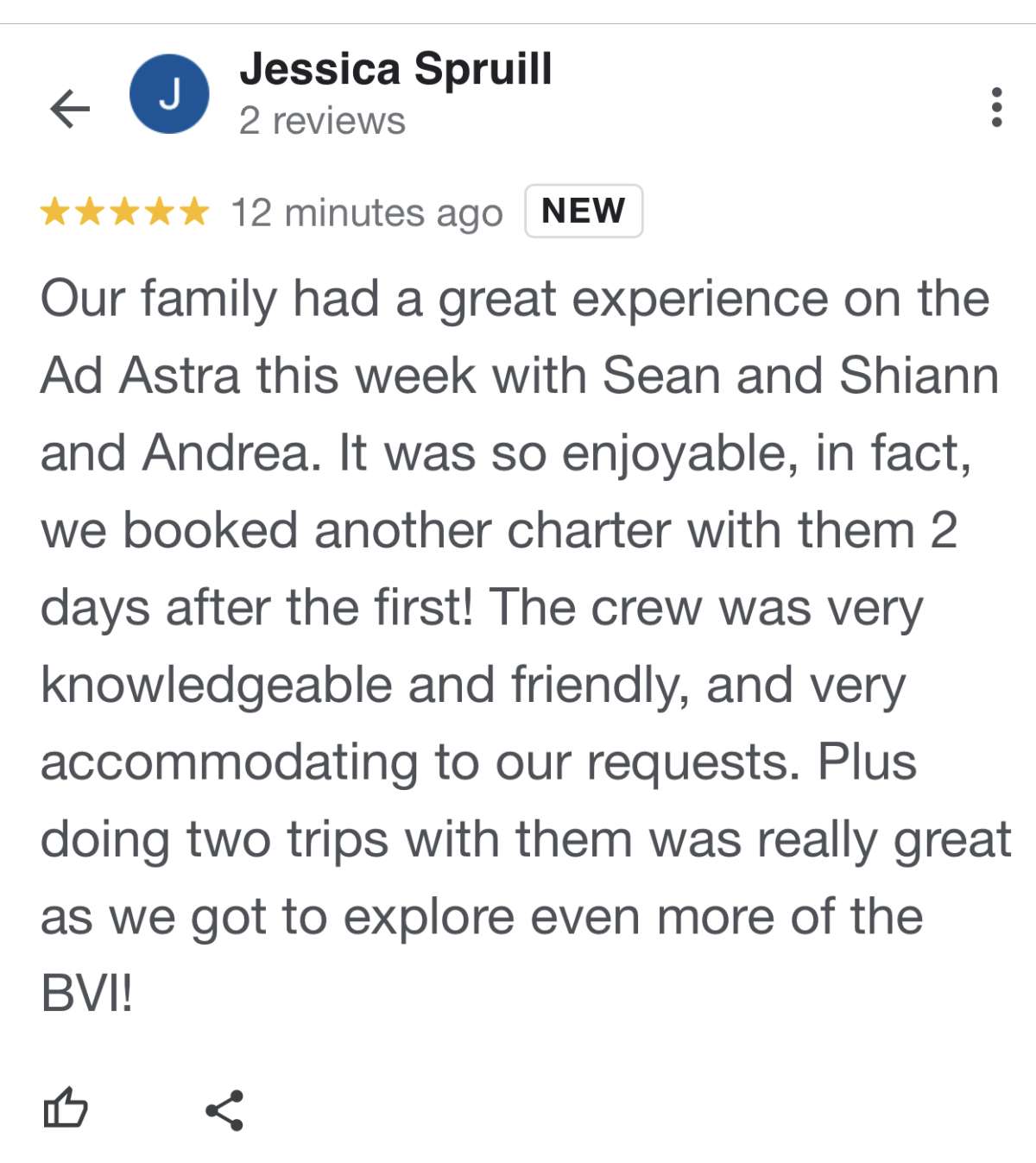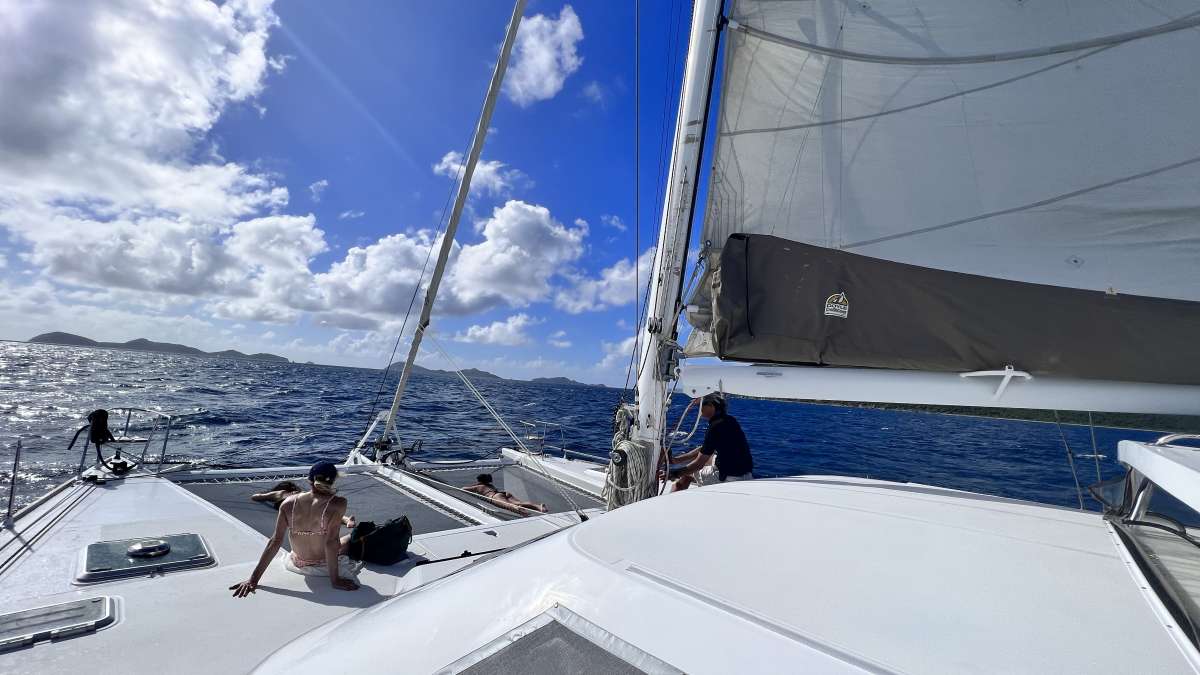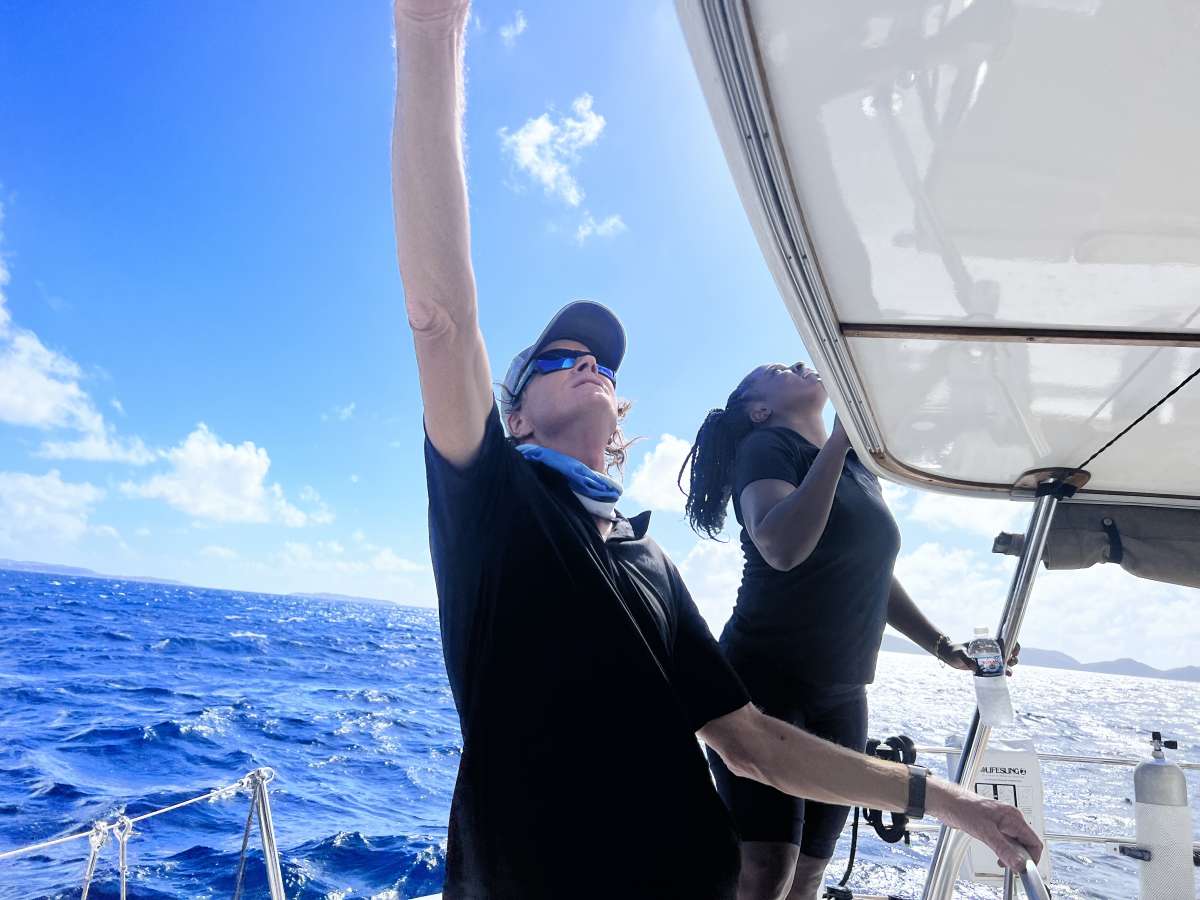 Sneed Yacht Charters.