Sneed Yacht Charters.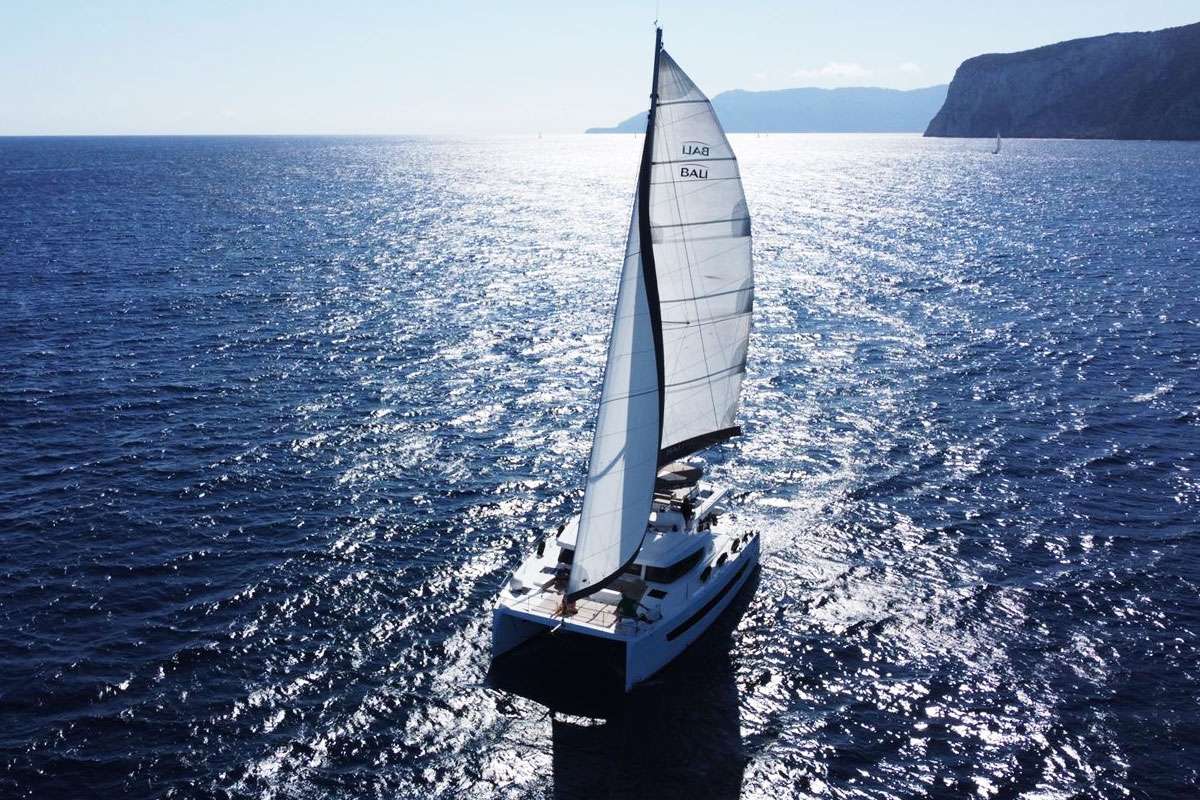 Open space loft on the sea!
This is the most realistic definition to describe the comfort of this beautiful catamaran.
The Bali 4.6 is the latest from the CATANA shipyard, a legendary brand renowned for its high-performance, high-end catamarans. BALI catamarans are known and appreciated for their front cockpits with lounge and sunbathing areas, the platform connecting the two rear hulls with large bench and lockers, the large overhead door and sliding windows, as well as a panoramic rooftop lounging area.
BALIs are much more than catamarans, they are witnesses to life experiences and sharing.
This summer "Moderna" will sail from its base in the Gulf of Olbia for cruises in northern Sardinia, the Maddalena archipelago and southern Corsica.
Sneed Yacht Charters.