Sneed Yacht Charters.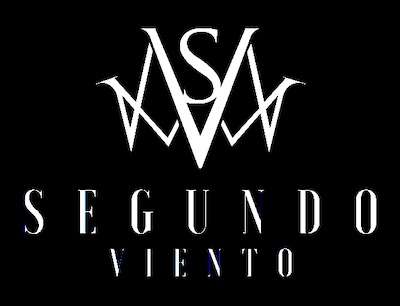 SEGUNDO VIENTO GUESTS COMMENTS
Guests aboard SEGUNDO VIENTO at the end of February, 2023, wrote:
Cami-flage, Shasha-khan and Betty Crocker (Bianca)

We cannot thank you enough for the last few days. Our family really needed this and you all delivered. We will forever be grateful. We wish you all great days ahead and hope that one day we will all meet again.

1. Thank you Bianca for the special treatment on my gluten free cuisine! I've never eaten such delicious food – ever. Can't wait for that cookbook someday

2. Our drinks being served before it was even requested

3. Scuba diving – one on one instruction and bringing the wild life passion to a whole other level

4.Cami always had our interest and family first when picking our spots – we couldn't have asked for a better captain.

5. The boat was pure class! Every detail thought out for comfort and elegance! The toiletries were amazing and all natural! They were wonderful! "
SEGUNDO VIENTO's mid February, 2023, guests wrote:
Cami, Sasha and Bianca,

Wow! Where do we even start? Thank you for the incredible week that ex ceded anything we expected. Thank you for putting up with our family craziness – but even more for becoming part of our family. We will never forget.. our late night 'non-competitive' games ;), live music concerts with the amazing Sasha – Cami duo (so beautiful), lessons on how to drive a sailboat (and for letting David pretend to drive and be a sailor), waking up each morning to delicious smells from the galley (Bianca your cooking skills are fierce!), listening to tales of your adventures all over the world, dolphin videos, mean drinks that are the BEST of anywhere in the islands Sasha!!

We loved Bianca's facial expressions, stories and cooking. Cami's lessons, competence and competitive nature. Thanks for playing with us Cami! We loved Sasha's spunk, enthusiasm and love of life. You all made this trip so much fun. We will tell stories of this week for years to come – and we can't wait to host you all in Texas!
Early February, 2023 guests aboard catamaran SEGUNDO VIENTO said:
Sasha Fierce, B-$$$ and Cici, you all are a dream team of a crew and made our first yachting adventure a truly memorable one. We will always remember our escape to the BVIs with you lovelies! You three are forever a part of our story.
The New Years week, 2022/2023, guest on SEGUNDO VIENTO said:
Dear Captain Lee, Sasha and Bianca,

We have thoroughly enjoyed our week in the BVIs aboard Segundo Viento. Thank you so much for making Fritz's 85th birthday celebration a wonderful family memory. As fun as it was to see the islands, it was also great to see you sailing as a team and being so engaging. Thank you for a wonderful week!
The Thanksgiving Week, 2022, guests aboard SEGUNDO VIENTO wrote:
Dear Captain Lee, dear Bianca, dear Sasha, thank you for a wonderful trip through the BVIs!

Lee, you really know your waters and tooks us to the most amazing spots.
Sasha, thank you for the beautiful underwater excursions and your excellent service!
Bianca, your meals were so creative and delicious! Thank you for adapting to all our special needs and wishes.
Segundo Viento is a fantastic catamaran in excellent condition and she sails very well!

Best wishes for your future sailing. We hope to see you all again
November, 2022, charter guests aboard SEGUNDO VIENTO wrote:
To captain Lee, Bianca + the amazing Sasha,

I'm not sure how you can make it through the coming weeks without your sexy seven sailors! Seriously, thank you so much for the wonderful escape. Your attention to detail and fun loving personalities made this a dream come true. A trip of a lifetime!

Best wishes to you all! Until next time!
April, 2022, guests on the BVI aboard catamaran SEGUNDO VIENTO wrote:
We had such a fabulous trip on Segundo Viento with Captain Lee and Chef Tyler. Every need we wished for was both met and exceeded!

I live with Celiac's disease and Chef Tyler prepared some of the most delicious meals for me that were completely safe and no one would ever be able to tell they were gluten free.

Every beverage we wished for was on board (even my beloved Diet Mtn Dew which is hard to source in the BVI's, but they made it happen)!

My boyfriend is a huge walker and hiker and was worried about getting enough activity on our trip. Much to his pleasure, Captain Lee was beyond happy to take Steve out hiking every day and Captain Lee gratefully knew his way around the islands being an avid hiker himself. Steve was thrilled that the hikes kept him active!

These were just a few of the details that meant the world to us on our vacation!

The boat itself is clean, luxurious and packed with fun toys! The Sea Bobs were a huge hit for Steve and for me.

Thank you Lee and Tyler once again for making our vacation a memory we will carry with us fondly forever!

Steve and Lori
Thanksgiving week guests on SEGUNDO VIENTO wrote:
Hey guys,

The first thing we want to say is THANK YOU. We sort of had an idea of what our trip was going to be like, but we had no idea it was going to be that glorious. Segundo Viento is an immaculate yacht with every perk we could have asked for. We felt completely at home while also being treated with the utmost respect and genuine care. All of the little details that went into building the catamaran were definitely noticed and appreciated: the monogrammed/logo'd EVERYTHING, the connectivity options (wifi, music, TV streaming services), the "rain" showers in our bathrooms. We seriously cannot stop talking about the trip. It's also really hard to convey to everyone back home just how wonderful it was to be on board.

You both were so great with our kids, and we really appreciate it. Tyler, thank you for catering to the kids' food requests and also for pushing new things for them to try! Among the cooking, sailing, cleaning, motoring, and playing, I'm still not quite sure how just two of you managed to get it all done. It didn't dawn on me until about Day 3 that one of you was magically sneaking downstairs to make the beds in the morning and leave glasses of water at night…WOW. That is a trip we would take every year if we could. Without question. Chris and I have both said multiple times that it was probably the best vacation we've ever had. And maybe the only time when we weren't ready to leave! You know how it goes…after 6 or 7 days you're usually ready for your own creature comforts at home…but that was NOT the case this time. We easily could have stayed longer. Honestly, we just can't say it enough: thank you.

For any potential future guest who happens to read these comments, you are in great hands with Captain Lee & Chef Tyler. Get ready for a relaxing trip in the BVI where the weather is warm, the water is unbelievably blue, the drinks are plentiful, the food is delicious, and you can make the trip into whatever you want it to be. From snorkeling and paddle boarding to relaxing on board the yacht, everything you are going to experience is top notch. And I know Lee is planning to add even more water toys to the boat as time goes on… We had gourmet food for breakfast, lunch, and dinner courtesy of Chef Tyler, and it was honestly some of the best food we have ever had. He took what could have been "normal" meals - burgers, ribs, pancakes, gnocchi - and elevated them to 5-star restaurant level deliciousness. It's like you're staying at a 5-star resort eating 3 5-star meals every single day on a beautiful yacht in paradise. Incredible.
Sneed Yacht Charters.