Sneed Yacht Charters.


CREW PROFILES
Title
Name
Nation
Born
Licenses
Captain
Benjamin HARDOUIN
French
0
First Mate
Colin REBOUX
0
Number of Crew: 3
Languages: French, English (Limited), Spanish (Limited)
Crew Profiles:
Benjamin Hardouin – Captain

SAIL AND WORK EXPERIENCE
Benjamin is an experienced captain with a strong record of delivering fantastic vacations in a range of cruising locations. His objective continues to exceed expectations as he creates an environment where owners, guest and crew feel content, safe and relaxed. Having captained the ETOILE DU ROY while managing his own restaurant, Benjamin is an ambitious, dedicated and hard-working individual who is used to a fast-paced schedule while remaining calm and efficient. He thus joins FANI excited to expand his horizons.

JOB DESCRIPTION
Benjamin is responsible for navigation, safety, the overall running and financial management of the vessel, crew and guests. He ensures the safe and efficient operation of the yacht at all times, including compliance with all safety procedures and regulations. He takes care of adhering to flag regulations, port state and local laws and regulations, and manages the crew to ensure adherence to, and a full understanding of, the vessel's policies. He provides daily leadership for the crew and encourages teamwork, individual growth and personal attention by delegating duties and supervising all crew tasks.

LICENCES AND CERTIFICATES
Captain Yacht 500 UMS
Shift Manager 500 UMS
Captain 200 UMS
Module 5 "Sailing": Sailing Specialization, CGO ARPA Medical Radar 2

LANGUAGES
French, English (Basic), Spanish (Basic)

Colin Reboux – First Mate

SAIL AND WORK EXPERIENCE
Having finished his baccalaureate in 2020, Colin's career in the yachting industry has just begun. Nevertheless, Colin is practised in sailing in the East Mediterranean and was a first mate for transatlantic voyage as well as convoying trips in La Rochelle. He is thus well placed to begin his post at FANI having accumulated sufficient experience in his training.

JOB DESCRIPTION
Colin has the expertise required to stand in for Captain in his absence, acting as second in command. He assists the captain during navigation and participates in all on-deck operations, respecting guest's activities. He has extensive knowledge of sailing yachts maintenance and is responsible for the running of deck equipment and machinery.

LICENCES AND CERTIFICATES
Professional Baccalaureate in Marine Business Management (Yachting Option) 2020
700 points in the TOEIC test
GCO General Operator Certificate
Certificate of Aptitude for the Operation of Life Boats and Survival Craft
FBLI Basic Fire Fighting Training

LANGUAGES
French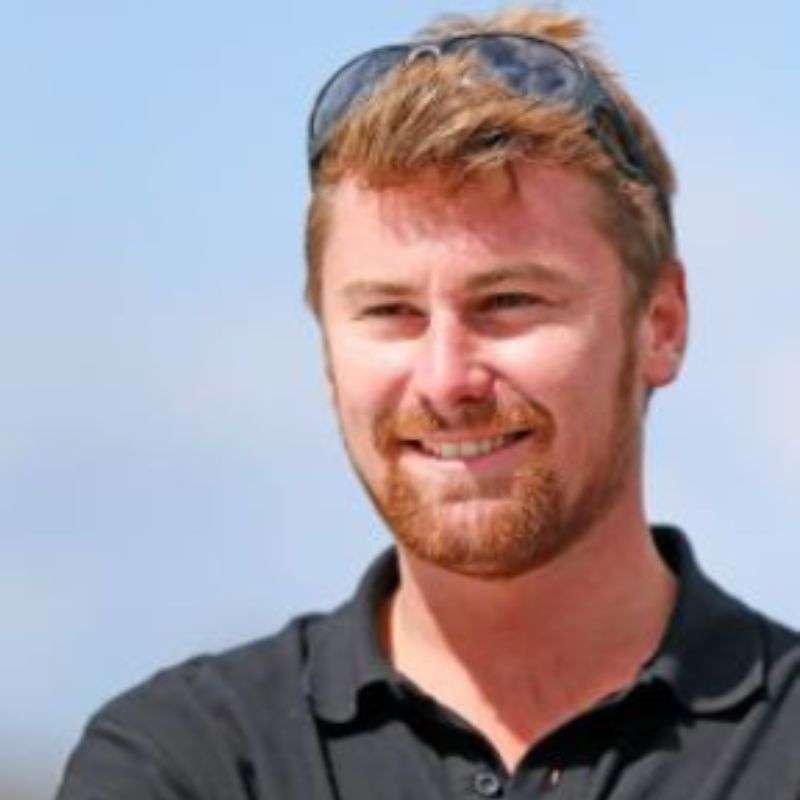 Benjamin HARDOUIN
Captain
---
Sneed Yacht Charters.