Sneed Yacht Charters.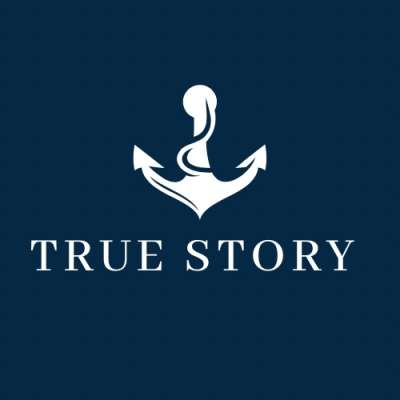 TRUE STORY GUESTS COMMENTS
Sailing was amazing!
We boarded the boat knowing little about boating and sailing was amazing!!
Jaco and Simone exceeded our expectations. We learned so much about sailing the local islands and loved every minute of it!
TOTAL PROS!
Thank you so much for helping us create amazing memories with our families.
We will be back.

Thank you for an amazing trip!!
Thank you so much for an amazing trip! The food was amazing and we loved every second of it. The scuba diving was fantastic as was the snorkeling. Jaco and Simone were simply fantastic and you both exceeded our expectations. "thank you" isn't sufficient!
What a wonderful trip.
Thank You Millions!
The host and hostess with the MOSTEST! Jaco and Simone made our trip the BEST. Sun, amazing views, perfect breakfast, lunch, dinner and a perfectly nailed charcuterie board every day made our entire crew feel like "primary"
oh, and there were a few drinks to really help relax the ladies and some of the boys. We've felt at home for the last week and don't want the time to end. While we have to go home, we'll still be living here in our minds and hearts.
Jaco and Simone might be steering a beautiful boat but the two of them are TRUE STORY an amazing home. We admire your courage, passion and commitment to making our vacation an overwhelming success!
We hope to see you in the future!
Congratulations to the best Captain of the Caribbean! Amazing Yacht!

" Thank you for this whole trip, it was very nice, we were attended in the best fashion by Joaco, Simon and Cata. We hope to see you in the future, on another trip!! We will be waiting for you in Argentina! Big hug! thank you!
What a lovely week!
What a lovely week we spent with Simone and Jaco. My kids were so well taken care of in plentiful dinghy rides and exhilarating tube/board rides! They were happy the whole trip and were never bored! Thank goodness!
Simone treated us so kindly with amazing food all week. She went as far as to make my nephews favorite! Such a nice surprise.
The cocktails at sunset were so lovely. Jaco really listened to our needs and brought us to some beautiful anchorages with lovely water/snorkeling and things to see!
Thank you for the best week ever!

Five Star Vacation!!
We had a wonderful time!
Everything was absolutely perfect.
Jaco & Simone were super friendly, knowledgeable and efficient!
Simone's cooking was excellent!
It was a Five Star Vacation
One for the books!
Thank you for such a memorable week! Truly one for the books and a trip that will be talked about forever!

Thank you for a tip of a life time! absolutely unforgettable!

You both made this trip so fun and full of laughs! So many great adventures!
Just AMAZING!

A Magical Week!
Wow! What a magical week we had aboard True Story the week of Christmas. From the moment we stepped on board, Noa and Chino made us feel right at home.

The food was amazing and Noa continuously surprised us all week. She is like a ninja chef who was cooking when no one was looking. Each meal was a complete surprise and always delicious. From the homemade breads, healthy entrees and of course the fabulous desserts. Noa had my daughter helping her make charcuterie boards and taught us how to make her amazing smoothie bowls.

And Chino, what a gift he has at engaging everyone on the boat. He made separate connections with each one of us and taught us so many new games. My young adult boys are still playing Chinese Poker at home and I am now beating my husband at gin. Truly the best family time I could have asked for now that our kids are all off living on their own. Each day was an adventure seeing different islands in the BVI and USVI.

We enjoyed paddle boarding, fishing and a great hike on St. John. Thank you Chino and Noa for such a fabulous week. Can't wait to connect with both of you again soon!!! You were all so accommodating with all of the crazy covid restrictions. We are so grateful you were able to make this trip happen. The safest covid trip around!!!
Luckiest to Have Chino and Noa as our Crew
On behalf of my family I am writing to tell you our experience aboard True Story was made excellent due to Chino and Noa. These two very special people will be considered friends for life.

Noa was the sweetest, most professional, most amazing chef whom always went out of her way to please. We were all blown away by her abilities to make the most delicious and beautiful meals. Chino was always positive and happy. Joined in our families game playing and constantly made us laugh, All the while staying in control and captaining the ship. He was a true leader every step of the way.

Our family all boasted that we were the luckiest to have had ChiNoa for our crew ( out of the three boats we were traveling with). ChiNoa were the hardest working couple. Always the first up in the morning and last to stay up at night. They constantly had suggestions for travel , remained in control, but couldn't be friendlier in their approach.

My entire family would recommend ChiNoa and True Story to our friends and anyone inquiring. Our experience was made special because of Chino and Noa. We are truly grateful and appreciative and will forever hold them and this trip in our hearts.
What An Impact You had On Us1

"This is the first charter where we truly feel like we will be leaving our family behind when we depart. We hope you know how amazing you both are and what an impact you had on us in just a week's time."

"You guys were absolutely amazing! Thank you so much for all you did to make this charter so much fun for all of us. We will miss you guys!"

" You are now our favorite crew and we don't just say that to anyone! You made us all feel welcome and created such a fun charter! for us all."

Gourmet Meal and Wonderful Smiles!
Thank you for the Walker Family Dream Vacation! Noa and Chino are the best crew in the Caribbean! We will always remember the amazing gourmet meals complete with floral garnishes, paprika tullies and all of the homemade breads. We are definitely taking new recipes to Indiana! We will miss Chino's wonderful smile and competitive game nights. Hiring the two of you was our best decision ever! We will miss you and think of you often! maybe our paths will cross again someday!
The Best Crew!
What a great trip! Thank you for making it a wonderful week for us. it was wonderful to spend birthday celebrations and Father's Day on your boat. You are a fantastic couple! Noa's cooking was terrific! Love all the homemade breads, crepes and main courses. Chino has to be the best captain in all the USVI and BVI. We are looking forward to coming back again!
Wonderful Week.
Thank you both for a WONDERFUL week.
the food was amazing. We are all going home a little larger. :) We enjoyed all the snorkels and activities. We will miss the family meetings and game time. Master Chef was a huge hit and we loved Noa letting us share her kitchen. Everything was fabulous!!! We miss you guys already
One Of The Most Talented Chefs
We cannot express through words how much we loved our time on True Story. We along with our family of 7 adult children are seasoned travelers. We all were blown away with the attention to detail for our happiness that Noa and Chino extended to us.
The carefully navigated week by Chino and Noa allowed us to dive every day at a different location. Chino was always a step ahead of the plan.
It was very hard not to beg Noa to come home with us. She is one of the most talented chefs we've ever had and a delight to be with.
We planned a murder mystery dinner one night that they helped me orchestrate, and it could not have been more fun.
The True Story was the perfect size for our party of 9 adults. Each room had very comfortable mattresses, sheets and towels. The master was very roomy and had plenty of space. The size of the boat gave us a very smooth sail even in the rougher waters when sailing to new destinations. We had a very meaningful time and would rate it a perfect "10".


Two Of The Nicest People We Have Ever Met!
We had the pleasure of chartering with Chino and Noa. This was truly a trip of a lifetime! My husband and I were traveling with 4 teenagers that were very active. Chino and Noa made us feel at home from the moment we stepped on board. They became like family in the short time we had with them. The food was excellent! Noa definitely took our experience to a whole new level with her excellent cuisine. Chino was always keeping the kids entertained with water sports and his awesome dice game.They are both amazing with kids and two of the nicest people we have ever met.
We hope to keep in touch with them and would definitely love to travel with them again. We love them both as they made this a trip to remember."

You Guys Are Epic!
We had a great trip. You guys are epic! We loved the trip.

No words!! Thank you for the experience, the most amazing that we have ever had!

Thank you so much for an amazing time. Both of you do such a great job. Hope to be back soon.
We Absolutely Loved Our Experience!
We absolutely loved our experience. Your hospitality was beyond our expectations! You thought of everything to make us happy and always did it with a smile! You are an amazing duo and we wish you many happy years ahead. Thank you for the spectacular cuisine to the great itinerary. Looking forward to our next visit.

It was incredible!
What a wonderful experience. Your smile, knowledge and enthusiasm made our trip an adventure. We enjoyed your choice of locations and nightly coves. We looked forward to each meal for its variety, multicultural taste and freshness, not to mention the presentation.

The cocktails were never ending! We have done these trips before but never with such a great crew. We hope to see you again on our next cruise.

It was incredible!
Made Our Charter Exceptional
You both truly made my 60th birthday a trip to remember! Having never met us before our departure you both really stepped up and made our charter exceptional!
Thanks for making memories.

Fantastic - Personable - Great Chef - Great Captain
Nothing Short of Magical!
Our week on True Story was nothing short of magical and exceeded our expectations on every level. Captain Chino and First Mate Noa are truly gifted at what they do. They made us feel right at home and relaxed from the moment we set foot on the boat until we sadly had to say our goodbyes at the end of the week.

True Story is like a floating villa that is equipped to make your trip as relaxing or as action packed as you'd like. Chino and Noa were effortlessly able to accommodate our entire group as we all engaged in different activities, including stand-up paddle boarding, kayaking, snorkeling, scuba, fishing, and tubing behind the dinghy. Each day brought us to a new gorgeous location and a new adventure.

The kids loved experiencing the transit sails either from the dolphin seats or the nets, occasionally getting splashed or happily getting drenched by a quick passing tropical rain burst. Some of the trip highlights were swimming with dolphins in Brewer's Bay, scuba diving for lobster near Caneel Bay, paddling in Magen's Bay, and tubing at dusk in Rendezvous Bay.

Each night we laughed and celebrated the day during Captain's Cocktail Hour, where the adults enjoyed exquisite cocktails made by the captain and an amazing platter of hors d'oeuvres from Noa, all while enjoying 360-degree sunset views from the fly-bridge.

The food on our charter was also exceptional and led to many recipe requests. Pleasing the adults with delicious meals that are beautifully plated was one thing; however, winning over the group of picky kid-eaters was arguably the harder task. Noa easily delivered on both challenges and did so with a smile and with no visible stress. Her patience and love of the children was impossible to miss throughout the week.

In Summary, our time on True Story was easily one of our best and most memorable vacations to date. In addition to lifelong memories, we feel like we made wonderful friends in Chino and Noa and can't wait to return to True Story.

Sneed Yacht Charters.