Sneed Yacht Charters.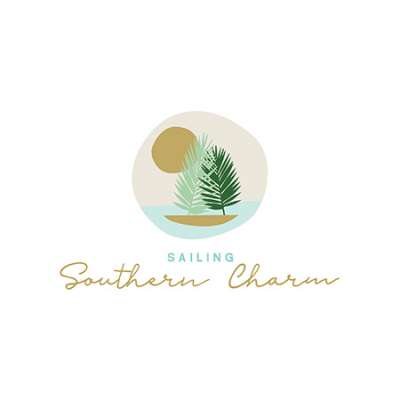 SOUTHERN CHARM SAMPLE MENU
DAY BREAK
All breakfasts served with fresh fruit, assorted juices, and your choice of cafe style coffee's.
Artichoke and Ham Strata
Ultimate Breakfast Sandwich with Avocado Aioli Pan Fried Italian Breakfast Gnocchi
Crispy Breakfast Potatoes with Chili Garlic Oil and Herbs Captain Kevin's Made To Order Omelettes Mushroom and Brie Strata
Traditional Eggs Benedict
Quiche Lorraine
Creamy Scrambled Eggs, Crispy Bacon, and Fluffy Pancakes
Maple Bacon Brioche French Toast Margarita Frittata
Sweet or Savory Crepes
MIDDAY
Mexican Cobb Salad with Chipotle Lime Vinaigrette Tuna Poke Bowl
Cheese Burger in Paradise
Classic Niçose Salad
Caribbean Roti with Mango Chutney
Ahi Tuna Nachos
Luau Salad
Mahi Reuben Sandwich
Chicken Caesar Salad Pasta
Tuna Stack
Bang Bang Mahi Tacos
Kabobs
Summer Salmon Salad
Hors d'Ouevres
Ceviche Charcuterie
Tuna Tataki
Baked Brie Crostini
Anti Pasta Tray Spicy Tuna on Crispy Rice Stuffed Mushrooms Crostini Blistered Shisito Peppers Buffalo Cauliflower
MAINS
Coconut Crusted Mahi with Pina Coloda Sauce Jamaican Jerk Chicken with Pineapple Salsa BBQ Pork Sliders
Tippee's Crab Cakes with with Maque Choux Perfect Pork Tenderloin Medallions Chilean Sea Bass
Maple Bourbon Braised Short Ribs Southern Charm Shrimp & Grits
Lobster Newburg
Mexican Feast
Salmon Skewers with Herbed Viniagrette
Surf and Turf
DESSERT
Captains Creme Brûlée Bananas Foster Southern Banana Pudding Rum Cake
Bread Pudding
Homemade Ice Cream
Grilled Pineapple with Buttery Rum Glaze
Affagato Poundcake with Strawberries Key Lime Pie Chocolate Mousse Lemon Posset
Assorted Dessert Cocktails
SHIP'S BAR
VODKA: Tito's
GIN: Tanqueray, Bombay Sapphire TEQUILLA: Milagro, Jose Cuervo RUM: Cruzan and Mt Gay Rum
BOURBON: Bulleit CHAMPAGNE: La Marca, Prosecco
WINES: Mid Range Red and White wines on request Wide range of juices and mixers
Sneed Yacht Charters.