Sneed Yacht Charters.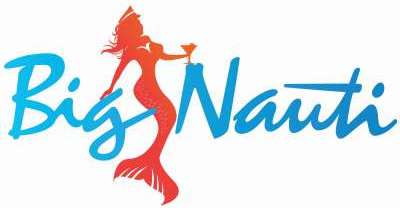 BIG NAUTI GUESTS COMMENTS
Enjoyed Every Stop We Made.
Thank you so much for an amazing experience!
Everything exceeded our expectations. Amanda and Dillon, we are so grateful we had you two as our crew. Amanda your food was absolutely delicious! You both were so accommodating. Dillon, we enjoyed every sailing experience and every stop we made. We will never forget the memories made. Y'all are the best.
Thanks For Going Above & Beyond
What an amazing experience you provided our friends! Thank you for going above and beyond to meet our needs. We look forward to seeing you in the future.
Mermaid Memories For Life!
Couldn't be more thankful for Dillon and Amanda! Y'all are the best crew ever and made the experience! Thank you for allowing us to create memories that we will forever cherish.
Thankful that y'all knew the perfect spots to take us and the right things to suggest for our crew.

Amanda your food and service was amazing and Dillon perfect sailing. Y'all are top notch and the absolute best! Mermaid memories for life.
Doesn't Begin To Cover It!
"Thank You" doesn't begin to cover it! We will always be forever grateful for everything you did to make our week filled with unforgettable memories, laughs and delish food and drinks! And this is just the beginning
A Highlight Of Our Family's Adventures
Dillon and Amanda, thank you both for not only taking care of our tribe but for treating us as part of your "boat family" We've traveled across the world, but this past week will forever be a highlight of the Frank's family adventures. Here's to hoping this isn't the last time we see you both!
Amazing Trip
Thank you for the most amazing trip across the US Virgin Islands! You definitely met all our needs! So kind, and you have the gift of service for sure.

Amanda, your cooking was unbelievable. you are a great chef. You are also the best first mate dillon could ask for!
A Real Treat.
A real treat as we had never sailed here.
The crew were always ready to serve with a smile and a calm presence! Thank you for the great trip. We will be sure to tell all about "Big Nauti" and its wonderful crew.
A Beautiful Yacht and Fantastic Crew!
What a beautiful cruise in a beautiful yacht and FANTASTIC crew. Amanda and dillon were the perfect crew - helpful and offered history of the USVI's and great at finding the best moorings in St. John to allow us the escape to Paradise.

Great meals that were thoughtfully and nuturingly planned - great surprise with a lobster dinner, ceviche and horderves that could have been dinner!

Dillon's capable sailing and guide to the Best of the Best in the USVI's
Expectations were exceeded!
The yacht was brand new and in great shape. The rooms had plenty of space, the beds were comfortable and the A/C was very effective. Byron, Michelle and Scott were very pleasant and spent significant time with us after hours as well as going snorkeling and attending several meals off boat. They kept our drinks full at all times. We had a very good time. Byron was very familiar with all the best overnight spots and kept us in calm ports – which was not easy with three days of 20+ knot winds. Additionally, the crew accommodated us by picking us up in St. Johns which saved us time and money. Michelle is a true chef – the meals were excellent and filling. Breakfast, lunch and dinner were all great. She even went above and beyond by making me a delicious 50th birthday cake. Our expectations were exceeded with the quality of the boat and the crew .
Sneed Yacht Charters.