Sneed Yacht Charters.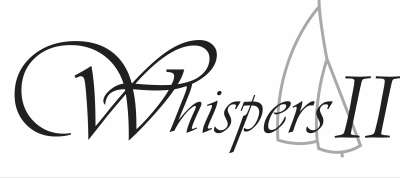 WHISPERS II GUESTS COMMENTS
March 2021
"The entire trip had so many highlights it would be extremely hard to sum it up into a few words. The pigs, thunder ball grotto, the amazing waters, the absolutely perfect weather. We just lucked out with how perfect the entire week was. We all wanted to put the problems of the world away for a week and that's exactly what we did"
June 2021
"Thank you so much for such a fabulous week. Fernando, thank you for sharing your sailing knowledge with me. Ally, thank you for being such a wonderful cook on this voyage... truly the best! You two have been the most accommodating and thoughtful people I have ever met!!
The M Family
Thank you for the best week in the Exuma's!!
We loved the boat, the cooking and the drinks!
Our kids and we will never forget our fabulous vacation with you all and WHISPERS II
The N Family - 2021
Thank you so much for this amazing trip. I will never forget it.
Thank you for showing us these amazing places and running the boat. Allesandra, the FOOD was AMAZING and we loved learning about your life - you are a Nature Princess. Thank you so much! See you soon again.
The B-Family 2021
Thank you so much for this adventure. Both of you are so amazing at what you do and I loved hearing all your stories. You guys made this trip unforgettable.
Jan 2020
" Thank you so much for making our vacation the most amazing experience. Our amazing Captain is super experienced in his field and still very humble when we would ask him to teach us. Loved this amazing experience with the most amazing captain. Ally, thank you so much for cooking amazing meals, and always refilling our glass of water or wine, and finding our favourite desserts going out of your comfort zone to please everybody. Unforgettable trip! Thanks, for your recommendation on the best crews! "

Sneed Yacht Charters.