Sneed Yacht Charters.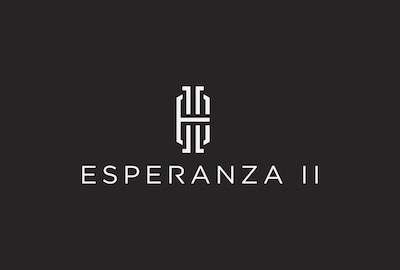 ESPERANZA II GUESTS COMMENTS
BROKER PROVIDED SURVEY

Your overall star rating:
5/5

Was this your first charter yacht experience?
Yes

How did you enjoy your cruising vacation?
Yes! Very nice boat. Captain was knowledgeable and got us to the best places at the right time to secure a great spot. Also, the food was fantastic! CC was awesome.

How is the yacht? Is she clean and well-maintained? Were your cabins comfortable? Was the cockpit comfortable? Was there enough shade?
Yacht was in great shape! Cabins were nice and cool at night. Seating was comfortable and laid out well. Shade was good and weather was pleasant

Did you use all the water toys? If you were diving, how did you like the area?
We used most of the toys and enjoyed the snorkeling. Visited great spots!

Where your meals excellent and fresh? Spiced with variety and beautifully presented? Did the menus meet your expectations? Did your Chef and Crew pay close attention to your Preference Sheets?
Meals were fantastic! CC's cooking was spot on and everyone had their favorite meal at least once. It was well presented and tasted great. Really could have done with smaller portions but the kids managed to wolf it all down without any problems.

How would you describe your Captain and crew? Were they Courteous? Helpful? Friendly? Attentive? Knowledgeable?
Both Captain Stephen and Chef CC were the best! Knowledgable, friendly and extremely helpful to meet our needs. One couldn't ask for a better grouping.

Was it easy to get to your yachts destination?
Yes (USVI pickup and drop off)

How do you feel now after your vacation?
Completely relaxed and refreshed!

How did you find the pace and the itinerary of your vacation?
Perfect! got to move at our pace, yet managed to get in a wide range of islands.


This Trip Was Unforgettable!
Many memories were made on Esperanza II that will last a lifetime. Thank you to Chef CC with her food that exceeded our expectations in every way! Thank you Captain Stephen for not only your knowledge of the sea but your knowledge and stories of any given topic we discussed.
A few of our favorites were diving the scuttled Willy T, walking and swimming The Baths, the Rum bar, scooters and dancing at Potters to name a few.
The best part not only spending time with old friends and making new ones but ere our fund quotes of the trip.....

Overall this trip was unforgettable.

We had an amazing crew and know that we are secretly the best guests of the season :)
Thank you for the memories to last a lifetime!
The Food - OMG!!!
Thank you so much for such a wonderful experience! Every day was an adventure. The kids absolutely loved snorkeling and diving. You took us to amazing spots. Our bad weather day was a success due to your quick thinking.
The food - OMG ! So much and all so GOOD! The surf and turf was a fan favorite and so were the yummy lunch pastas and wraps. Every meal was creative and cooked perfectly! I've never sen my kids each so much :)

We truly appreciate your kindness and hospitality and wish you both the very best in the future!
Experience of a lifetime!
Going on a charter for the first time is a lot like going to you first day if school. Excitement is mixed with anxiety. Stephen and CC could not have been more warm and welcoming. Each of them did an exceptional job at putting us at ease, anticipating our every need and being so patient with our decisions that sometimes changed like the winds, as our journey through the USVI and BVI comes close, we will take home experience of a lifetime as well as two new close family friends Stephen, thank you for being our guide and great orator.
CC, you have set a new standard by which all other culinary experiences will be judged.
We are so grateful for you both, thank you, thank you, thank you.
A bucket list trip!
From the moment we we stepped on the boat we knew it would be an amazing trip. We enjoyed Stephen's knowledge of the islands and hit many of the "hot spots". Cece's food was amazing! She quickly picked up on our picky teenagers preferences and catered to that. There were many unplanned events on our trip but you guys adjusted with grace. Thank you for a relaxing slowdown which our family needed very much!


So many sea turtles!
a 40th Birthday celebration and what a celebration it was! Every meal and location was. top notch- wach with different experiences, memories and wildlife. Captain's knowledge of the islands is bar none and we are all still baffled at how Cece just started cooking a few years ago! Salt pond was our groups favorite place to stay (So many turtles) and we are still debating our favorite meal. Oh and Lime Out is a must!!
Thank you to Captain Stephen and Chef CeCe for the most incredible and relaxing vacation. We are happy to have entertained you with our music, jokes and antics, and feel so special that we have been your favorite group!
A Trip of a Lifetime!
Not sure a more memorable, fun, delicious & sun filled charter would be possible.
Each day a unique experience- from the turtles and rays to our snorkel trip in waterlemon key, to every eloquent meal CC treated us to, and all the sprites Captain Stephen poured, we had the most wonderful trip. Thank you for your hospitality and enjoyable companionship. This was for sure the BEST 50th birthday a girl could ask for. THANK YOU
Awesome trip in every way!
Thank you for the most amazing trip EVER! loved every second and can't wait to do it again. So many amazing sails, meals, snorkel trips, storytelling, Disaranno pouring and all the desserts!

Thank you Stephen and CC for all you did aboard Esperanza to make it the most memorable week!

It was just perfection! Food and EVERYTHING was just so delicious and amazing!


Fantastic!
What a fantastic four days in the U.S.V.I ! A huge thank you to Stephen and C.C. for taking such good care of us. Stephen knew all the good spots to see rays, turtles, fish and an unexpected live band performance on the back of a boat- so fun!
My favorite was the beautiful beaches! C.C. prepared the most amazing food- best chef ever!
We survived four days with two adults and five teenagers and are already planning out next trip with Stephen and C.C.! Sad to leave this beautiful place.

WOW!
What a great week. Food and fun was over the top!
Absolutely awesome!
on our week long adventure celebrating the life of our dear friend, we felt every ripple of his spirit egging us on to adventure and mischief! He was with us in rainbows, spotted eagle rays, sea turtles and nearly every fish on the card. Not to mention, dice games and shots, wrestling not the lily pad and rum punches in hand on the beach reminiscing on the good times.
BLOWN AWAY by every single meal chef CiCi and all of Captain Stephen's stories.
Heaven on earth.
See you guys next year!
Trip of a lifetime!
Thank you so much Captain Stephen for making our first overnight trip aboard a catamaran unforgettable! And to Chef CiCi for a group who are foodies- you left us very impressed with your culinary skills!

The Esperanza is a beautiful yacht and we were honored to have spent 3 wonderful days at sea.
We could not have asked for a kinder crew. You both are so kind, thoughtful and caring.

Thank you for the incredible, wonderful memories- we will never forget this trip of a life time!
An experience that far exceeded anything we could have possibly imagined or hoped for!
Some of the most special highlights include Stephens extensive and super interesting knowledge of all that is USVI, CC's incredibly delicious and camera ready food, our times seeking and swimming with sea turtles, enjoying some of the prettiest sunsets we have ever seen and stargazing.

We feel incredibly fortunate to have experienced such a unique vacation!
We've had amazing adventures together as 3 couples but this has got to be the best!
Our 20th anniversary celebration was incredible thanks to Captain Stephen and Chef CeCe. We've had amazing adventures together as 3 couples but this has got the be the best. Thank you Stephen for showing us the most beautiful spots.The hike, paddle boarding and snorkeling was all fantastic! Wow- Watermelon Cay!
CeCe we all want to take you home with us. You have spoiled us at every single meal. You Truly are talented.
Most Relaxing Vacation
Many thanks to captain Stephen and Celia for being so kind and patient with us through the entire charter. This was the most relaxing vacation we have ever been on . Chef CC's food was out of this world!
Where To Start?
Where to Start? First, I want to thank both captain Stephen and cherf CC for the fabulous time. I loved visiting all the different places around the islands.

the food on and off the boat was incredible! The sites were amazing! Thank you both for one of the best vacations we could have had. Keep up the great work

Every Was A New Best Day
This was such an amazing experience.
Captain and CC were the best and accomodated every need/want we had. Every day turned into the new best day. We cannot thank you enough.

Everything was truly wonderful
Beautiful Memories
Thank you Captain Stephen and CC for a wonderful week on the water.
We really appreciated your expertise in skippering and the culinary arts.

We sadly leave the USVI with beautiful memories of the sky, the water, and the "island vibes"
Memorable Gift
After months of planning and working around COVID to surprise my husband, we boarded Esperanza II for 6 days of glorious relaxation.

Captain Stephen and CC took care of our every need. We haven't eaten so well in a very long time. thank you guys for a memorable gift for my hubbie!!
A Great pause From Life!
Our time on the Esperanza II was fantastically relaxing. We are now sadly going back to negative degree weather. This week was a great pause from life.

Thanks to you, Stephen and CC!
Underwater Treasures and Turquoise Blue Waters!
What a wonderful and relaxing way to sail in the USVI.

Thank you captain Stephen for the smooth and safe sailing and for every site you chose for us, full of underwater treasures and turquoise blue waters.

Thank you CC for your wonderful and artful cuisine.

Can't wait to be back again!
Epic Charter Through the USVI!
Epic charter through the USVI! Captain Steve plotted our course through 7 islands in 7 days including New Years Eve 2021. The highlights of this trip included snorkeling with the turtles in Maho, sunset at Windmill Bar, paddleboarding in Magen's Bay, shopping in Love City, sailing to Lovango and chilling in Secret Harbor.

All of these stops had the cool island vibe and gracious hosts.

Stephen and CiCi were simply amazing. They managed the six of us with patience and grace.
The food was so tasty and I can't get over how much time CiCi spends repairing all of our meals and presenting them so artistically. She was able to manage the different tastes and dietary preferences and delighting everyone.

Thank you so much for delivering an epic charter.
Beautiful Coves
Thank you Capt Stephen and CC

Thank you both for a wonderful adventure here in the USVI. The trip was so enjoyable! Many beautiful coves you shared with us for wonderful snorkeling.
Enjoyable Week
Thank you for a very nice and most enjoyable week.

Stephen and CC have been marvelous. Stephen is a great captain and took care of our needs and desires and CC is a wonderful chef and all meals were fabulous.

They both wear so many hats and do all of their jobs exceptionally well.
Awesome Service and The Best Food!
I'd like to start this note by saying thank you to our captain and chef (Stephen and CC)

Awesome service and some of the best food I've ever been served. I would recommend the twice baked lobster to everyone.

So we are leaving with a few more sayings than when we came.
"Going to be a little bumpy, going to get a little wet, going to have a lot of fun"

The treat of seeing the sunsets, sunrises, tropical fish, the occasional cold beer is a privilege that we'll never take for granted.

Here's to the success of the Esperanza II, Stephen and CC as the years pass.

Incredible Week
Thank you for an incredible week. St. Barths is one of the most beautiful destinations in the world.

Captain Stephen and Chef CC - you are a fantastic duo! Your thoughtful attention to detail from A to Z has left us wanting more!

We look forward to seeing you again and wish you both the best
Wow! Speechless!
Wow!!
I'm truly speechless about this most memorable trip. Beautiful location, delicious food, great company - what more can we ask for :)

Thank you captain Stephen for making us feel so welcome. CC, your are truly and angel and a phenomenal chef. I am a crazy foodie and she fulfilled all-my wildest culinary desires!! i will be craving CC's delicious cuisine the second I step off the boat.
Incredible Sights, Food and Drinks
The past 6 days have been quite amazing for this wolfpack 5 family!

We could not have asked for better hosts. Stephen and CC you made the trip. Thank you so much for showing us incredible sights, food and drink. We have memories for a lifetime. As we depart today it's not a goodbye - but see ya soon.
True Fun In The Sun
What an amazing unique adventure doing something we have never done in a place we have never been.... now that's what we call living life!

Gathered together the 9 of us celebrated 2 of our friends birthdays.
Stephen was the host with the most! Snorkeling with "tortugas", seeing tarpon at night the size of sharks, LOL, having wrestling matches on the lilypad and not taking a regular shower for almost a week, was just what our friend-souls desired.

True fun in the sun!!
A Trip of a Lifetime!
Not sure a more memorable, fun, delicious & sun filled charter would be possible.
Each day a unique experience- from the turtles and rays to our snorkel trip in waterlemon key, to every eloquent meal CC treated us to, and all the sprites Captain Stephen poured, we had the most wonderful trip.
Sneed Yacht Charters.