Sneed Yacht Charters.


Malena GUESTS COMMENTS
September - 2021
Malena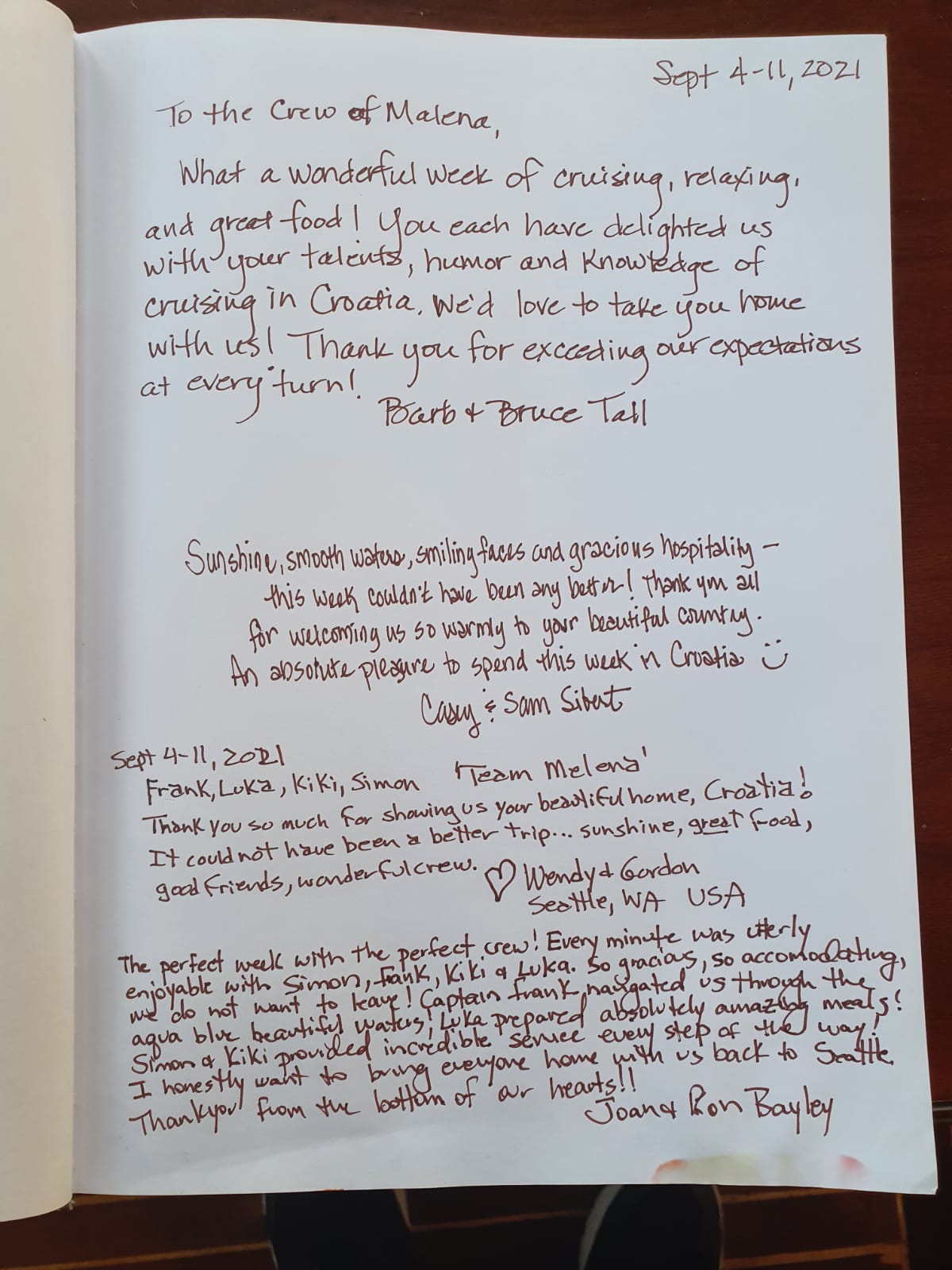 August - 2021
Malena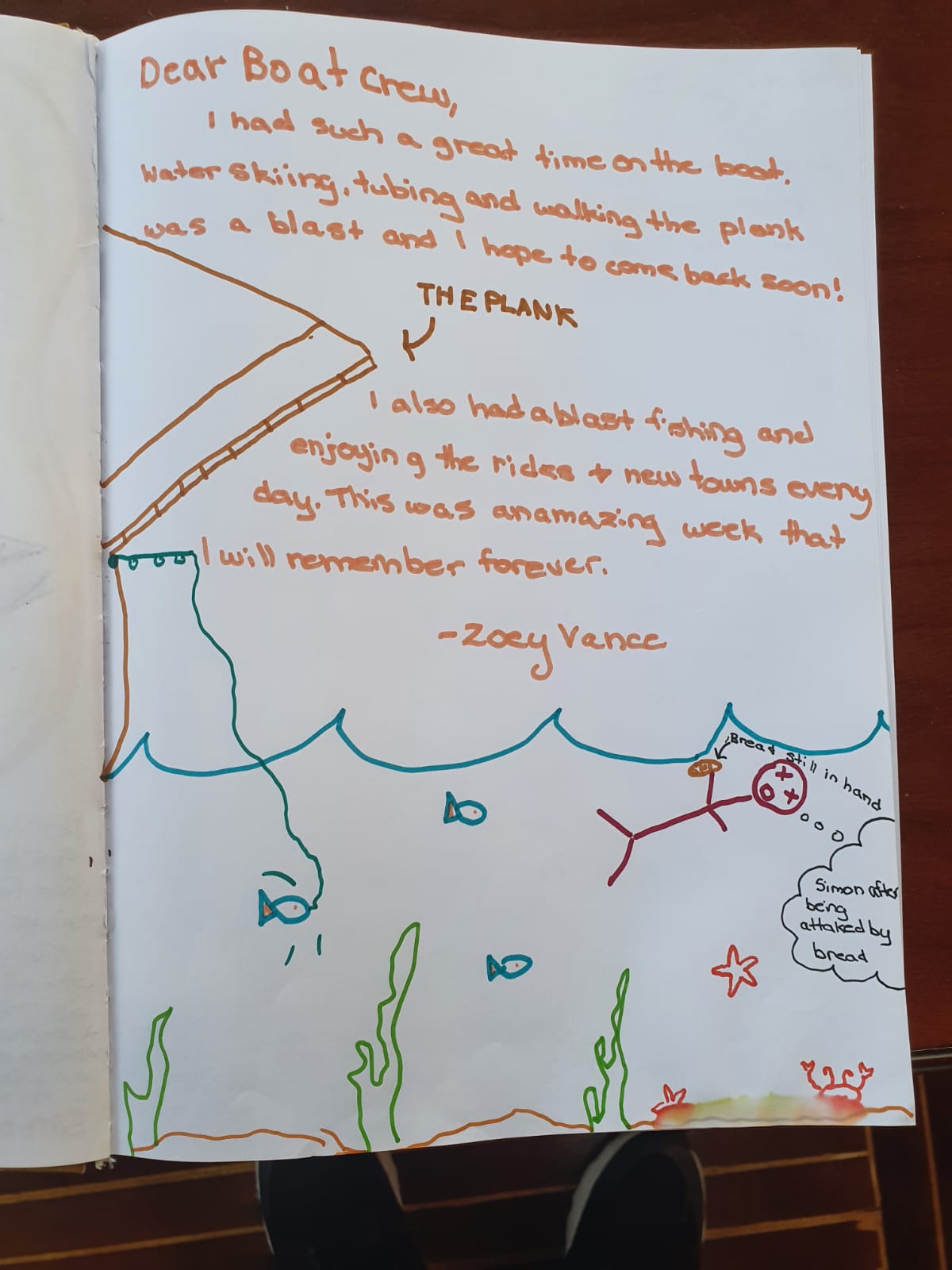 July - 2021
Malena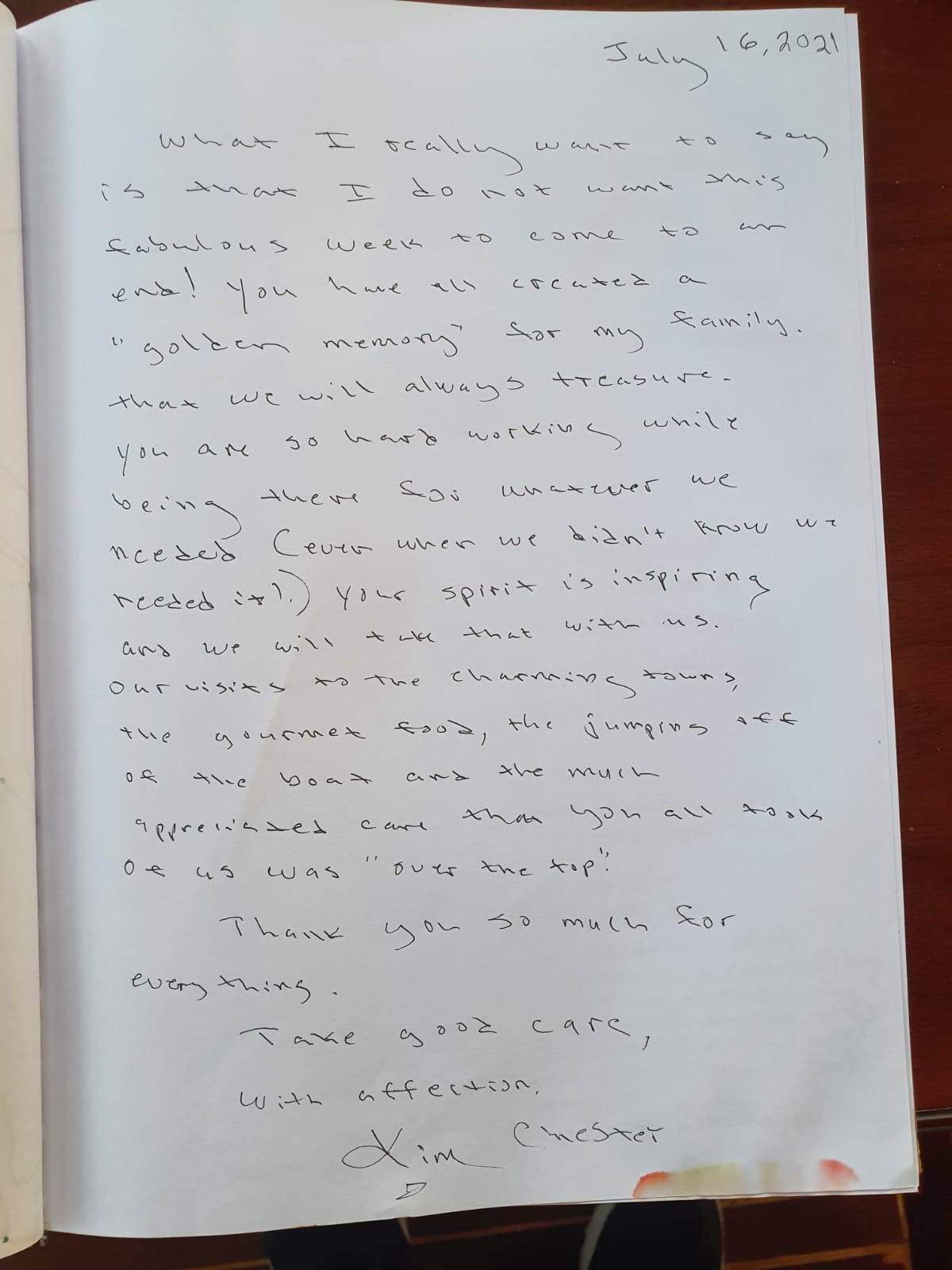 August - 2019
Malena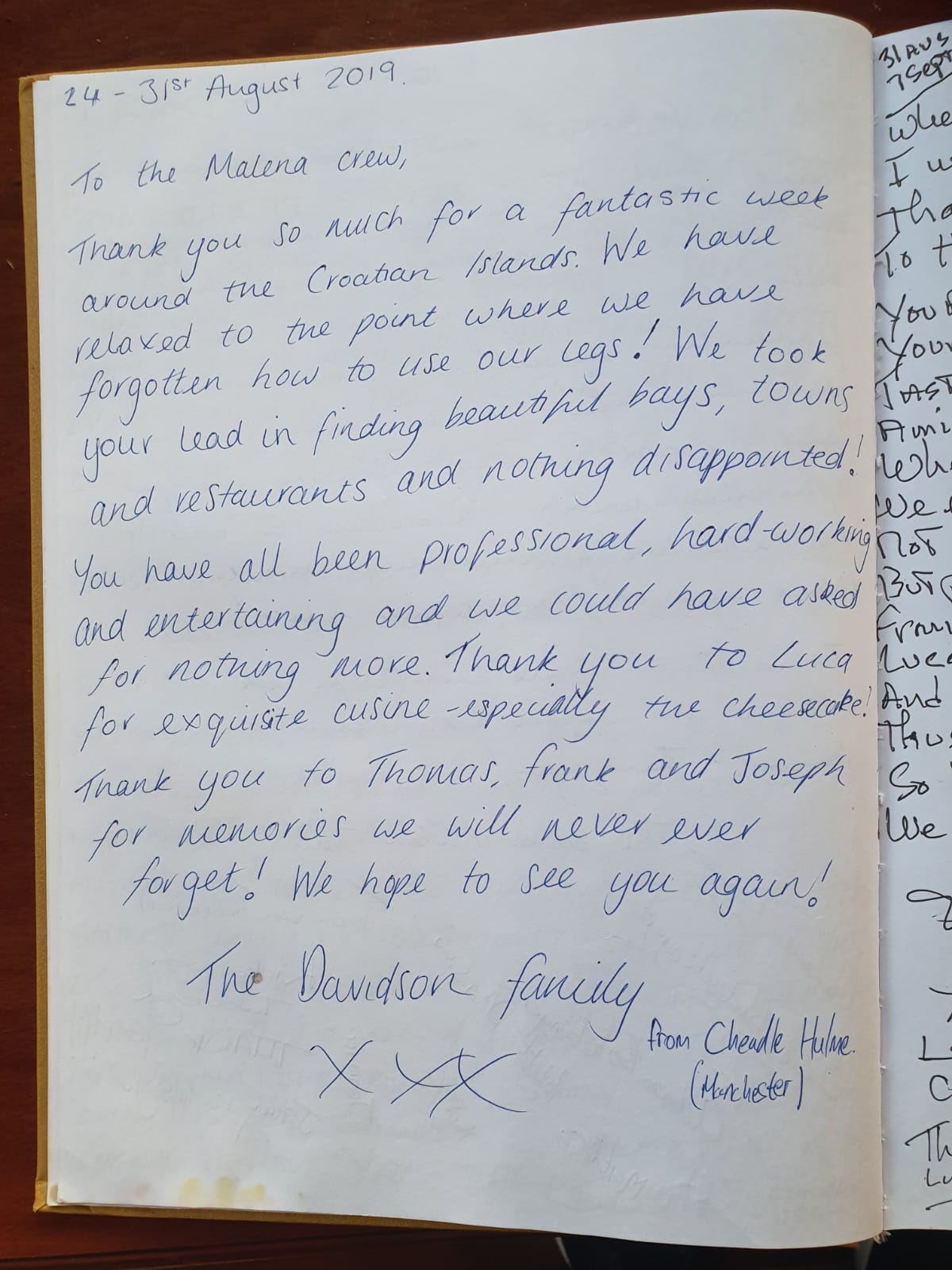 August 2018
We had a really lovely time on Gulet Malena. As a holiday on a boat it would be hard to beat. As it was my family's first we were thrilled.
The boat was wonderfully comfortable. The dining table and surrounding seating provided valuable shady space.

Tomasz was a great relaxed captain. Together with the crew nothing was too much effort. Luca's cooking was excellent and he made delicious alternative meals for those children that were a bit fussy.
The route and the moorings that Tomasz chose were lovely. We had peaceful evenings and were able on many mornings to have a swim before breakfast!
The only criticism/comment I would have is that is was a shame that we were never able to get the sails up. However if that was the price to pay for travelling on such a large, elegant boat, I understand!
Thank you for all your help in organising it.
Many thanks
Lucy
June 2018
Have to say this trip was way beyond our expectations. The Gulet was beautiful and perfect for the sometimes stormy weather we encountered- lots of room and extremely comfortable. The crew were excellent & the food first class - only complaint was the increase in weight from eating and drinking too much. Tomas was outstanding- we thought last years trip was wonderful but Tomas went out of his way to find lovely, out of the wind, private bays and amazing restaurants - even booking ahead for us -we were totally spoilt and pampered. Nothing was a problem.

If we want to go for 2 weeks with Tomas and his crew next year similar berth do you have any deals. Just don't think we can beat this holiday. Many thanks to you and Eve & your staff for organising everything so well. Made everything stress free.

Best regards
Tricia

Sneed Yacht Charters.