Sneed Yacht Charters.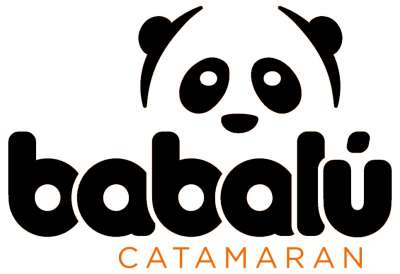 BABALU GUESTS COMMENTS
19-26 SEPT 2020
Dear crew, if it was not paradise it looked a lot like it! Thanks for sharing the Greek beauty, sympathy, History..Magic! In this messy world and crazy timed it made us remember how it could and should be : Simple, Beautiful and crazy..! Wishing you the best for the future ! May our path cross again somewhere in the world to finally find pirates! Thank you BABALU! Eyxaristo poly!
29 AUG - 05 SEPT 2020
Captain: Thank you so much for being a brilliant Captain this week! We re felt very safe with you at the helm! Of course we have to mention the speedboat trips which have been a huge success! It has genuinely been such a good laugh and we really appreciate all your help!
Chef: What would we have done without your fab cooking? There is nothing better than waking up to a lovely breakfast table and in particular to freshly cooked pancakes! A firm favorite are the zucchini frittas which we will miss hugely when we go home, alongside all the fresh fish, salads and much more! Despite the size of the kitchen, you have managed to feed 10 greedy people and we have loved every meal!
Stewardess: You are really a magician! Thank you so much for making our trip incredibly relaxing and for being so friendly all the time! Of course we will really miss your assortment of lovely coffees and fredo espresso! Also thank you for squeezing lots of lemons on girls for blonder hair1 it does seem to have worked 
Thank you all for the best week! We are so sad to leave but are taking many memories from our time on Babalu with us!


15-22 AUG 2020
We would like to thank you all of the crew for your hospitality on the boat you really made our holiday a dream one!

Thank you for teaching us how to ski & fishing. It was an unforgettable experience!
Thank you captain for keeping us above the water and most importantly keeping us safe!
Thank you to hostess for taking care of us and helping us for everywhere!
Thanks to the best chef keeping our bellies full everyday!
Thanks to everyone for making this a very memorable holiday <3
Amazing holiday with a great crew! Thanks to all for making our vacation so special and memorable. We will miss you a lot and we hope to see you again! Love you all <3


8-15 AUG
Hello my favorite Pirates! Thank you for your kind and funny personalities that made this week completely unforgettable! Babalu with you has changed the definition and standards of holiday for us, this means we will have to come back!
25 JUL - 01 AUG 2020
Thank you to the best crew for the most amazing week, we have some incredible memories. The food, service and sailing was second to none, we wanted for nothing.

Our charter of Babalu is now complete and we will definitely be returning. Everyone involved has been first class. This was our first experience of chartering a yacht and right from our initial enquiry with Boatbookings through to our Captain arranging for water taxis to take us from Babalu to Spetses and our villa at the end of our week nothing was too much trouble.
Our crew, looked after all our requirements even though we had a mixed set of needs (vegan, vegetarian and gluten free!)
Captain planned our route and showed us Greek islands and sunsets that you will never see on the normal tourist route.
Babalu is very spacious and being a catamaran it was very stable with more than enough space for us to relax in comfort. From us all, thank you.

04 - 17 JUL 2020
The most amazing crew and boat that we 've seen in Greece!! It was literally the best summer holidays we have ever had!! We look forward to sail with you again!!!!

Thank you for everything and much love to our best crew! <3
05 - 09 JUN. 2020
Thank you for all those moments we will always remember, with people we will never forget!!
Hope our paths will cross again :) <3
06 - 13 JULY 2019

With sincere thanks <3 We want to tell you all how thankful we are for a trip of a lifetime in Greece!! From the moment we walked onboard Babalu we felt so happy and comfortable!! The islands were all so beautiful and explained so many aspects of life in Greece. The food is something we will ALWAYS remember Nenetta poured her heart and soul into every meal, especially Adam's Birthday cake!!! Playing "Bullshit" with Nikos was so memorable. Suzanne couldn't have done enough for us. Always taking care of us! The long journey on rough sea's was quite an adventure. We are grateful that Nikos had the experience to get us all safety back. Your kindness, patience and love will be remembered by all of us!!! Until we meet again… We feel you like family now and we are wishing you the best!!
Ashley, Jessica, Adam, Lori, Lexi, Michael, Mike and Joy

This trip will be remembered for a lifetime! One of us will not remember the first day and ½ , but she will never forget Nenetta saved her food! We became friends fast and had great times! Hopefully, you have learned new skills from us, like making a fantastic cocktail to being able to play "Bullshit" like an expert! We have learned much from you, one how to be a fabulous cook, how to sail a boat through rough seas, and how to enjoy a vacation of a lifetime. Thank you for all you have done. We cannot wait for your visit to the States. We will always have room for you at our home.

29 JUNE - 06 JULY 2019
Thank you so much for the wonderful trip, Nikos, Nenetta and Susanna. Everything was super fun, especially fishing and the tubes!! I hope we will make an experience like this again!! Thank you for everything!
P.S: Nenetta the food was amazing!!!
Carolina <3

Thank you for everything. This vacation was the best we had so far and the food was amazing!!
Much love,
Naomi

22-29 JUNE 2019
What an amazing experience we had on the Babalu! From the beginning the crew made sure we had a great time from boarding in Athens to the many islands which the kids named for themselves. We had a wonderful experience at each island. Waters was beautiful. Snorkeling was awesome. Can't say enough about the food!! Each meal seemed to be better than the last. Lots of stories told. Lots of liquids drank! What happened in Greece stays in Greece 😊Thank you Captain Niko, Nenetta, Susana for making this experience better than expected! I appreciate you making us feel like family. We will be back to visit our Greek (and Spanish) family soon.
15-22 JUNE 2019
What a week on the beautiful Babalu!! It far exceeded our expectations and it was an experience we will never forget. Niko, thank you for being such an amazing captain and for all the time you spent tubing and skiing with us. Nenetta, your food was incredible – you took us on a culinary tour and not just a sailing trip. Susana, thank you for keeping Babalu so beautiful for us, and for always being there to help us out with whatever were doing never without a smile. Action packed days on crystal blue waters, great swims, laughs and fun. We cannot wait to be back! We will miss you Babalu and fantastic crew,
THANK YOU FOR EVERYTHING! <3
Much love from South Africa
Efharisto & Geia sou
Mike, Sandra, Rhys, Sarah, Nina, Juis and Dave

24 - 31 MAY 2019
Maiden Voyage Original Babalu Crew

I feel so blessed to be on the maiden voyage of the Babalu!! She is an amazing yacht with the best captain and crew in the Mediterranean. Thank you for putting up with us for the week we will remember this trip forever.
Scott + Tara Roseman, Loonis, California, USA

Amazing trip aboard the Babalu!! The crew took such a good care of us as we celebrated the 50th Birthday and Zoth anniversary. Once in a lifetime trip, LOVED IT!!!
Lisa Danes <3

Love, Love, Love Nikos and Neneta! Babalu was amazing and the crew made our holidays unforgettable!!! <3

01 - 07 Aug2020
What a fantastic week on Babalu! Big emotions on the boat – we laughed a lot, amazing crew especially for the ice coffee and tea! Beautiful landscapes, bays and caves!
Awesome food! Lovely catamaran! Unique sailing with dolphins and turtles! Thank you Babalu and is super crew!

Sneed Yacht Charters.