Sneed Yacht Charters.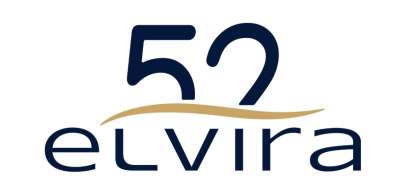 VALIUM52 SAMPLE MENU
SAMPLE MENU 
Breakfast
Coffee – Tea – Fresh Juices - stinks and smoothies
Seasonal Fresh Fruit Platter
Super seed crunchy muesli– Yogurt with Honey
Non baked energy muesli bars (optional with tahini/chocolate topping)
Paléo granola
Bacon and Eggs (Scrambled/Cooked/Fried/muffins)
Croissant – Toast - Preserves and Spreads
Fresh homemade pies and cakes
Assorted Cheeses and Cold Cuts Platter
And of course any egg/omelette plate upon request
Appetizers
Greek tapas Platter served with crackers, fresh bread and home made dips
Tuna carpaccio
Salty cheese cake with caramelized pommodori
Fava beans with caramelized onions
Smoked salmon & avocado stacks
Salads
Greek salad
Green salad with melon, crispy prosciutto and cheese
Kale, quinoa and almond salad
Ruccula salad with walnuts, pinecone and parmesan cheese flakes
Green salad with Roquefort cheese, pears, strawberries and walnuts
Tomato salad with orange, avocado and local goat cheese
Marinated Grilled and fried vegetables
Quinoa salad with ruccola,avocado and ginger vinegrete
Colorful lentils salad
Thai beef salad
Lunch/Dinner***
Grouper Pavé on a Mediterranean layer and leek chips
Moussaka Millefeuille (the original Greek Mousaka in a different way)
Greek souvlaki (variety of meats served with special homemade dips and homemade pittas)
Grilled veggie pasta with pomodori and ricotta cheese
Bass fish fillet on a light tartar sauce
Gemista (variety of vegetables stuffed with a special mix of rice(or cracked wheat) and herbs served special
roasted potatoes)
"pochettes" surprises...(tender chicken fillets wraped and slowly baked with....wait until you open yours!)
Glazed pork médallon served with fresh celery scented yogurt salad
Smoked tuna spaghetti with fresh capers, thyme and mozzarella cheese
Marinated sweet and sour chicken, served with grilled potatoes/vegetables
Coconut beef curry served with cauliflower rice
Marinated lamb leg with mint and white wine, served with baby potatoes(oven grilled with rosemary)
Grilled swordfish marinated with a soya/garlic/lime sauce, served with grilled vegetables
Chicken with tahini and quinoa
Lamb cutlets & macadamia pesto
Zucchini and tomato pasta

Desserts
Cheese cake with orange confit
Strawberry sorbet
Chocolate pie with vanilla ice cream
Chocolate pate with figs
Mousse limoncello
Yoghurt on rose petals confit Fresh Fruit Cobbler
Sneed Yacht Charters.