Sneed Yacht Charters.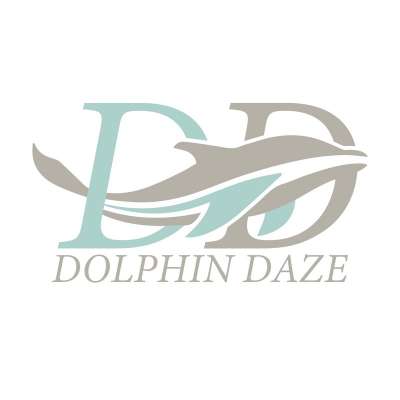 DOLPHIN DAZE GUESTS COMMENTS
Lots of laughs and great memories.
What a great adventure! We absolutely loved every aspect of the trip, We couldn't have asked for more. Thank you Captain Johnny Blue and your awesome crew for the great time. Cecelia was always there for us and Nicole's food was so amazing. Lots of laughs and great memories.
Thank you!
Simply the best!
Simply the best! Our first cat adventure and we could not have had a better time. Captain Blu, Nicole and Cici, you have been great in every way. Cheers to an excellent sailing adventure.
Thank you!
Such a great adventure!
This has been such a great adventure! We've loved every single day of doing whatever we wanted. Love the sights are simply amazing and breathtaking! This trip wouldn't have been half as fun if it wasn't for our crew. Thank you Captain John, Nicole and CC.
Cheers to a great sailing adventure.
They Made This Vacation
We came to celebrate Erica's 40th birthday - this was a surprise trip planned by her husband Eric and was in the works for 2 years.

This was the trip of a lifetime for all four of us.

Our crew were beyond wonderful and truly went out of their way to make sure we had a 5 star vacation. Presley was so accommodating with our meals we requested and all vegan charter and she hit it out of the park at EVERY meal! She also made us feel so welcome and comfortable at all times and had wonderful suggestions for beaches and activities.

We had an amazing captain too - he made us feel at ease and relaxed because he was so experienced and always put safety first. We loved his stories and tours. We could not have asked for a better crew and felt so lucky that they were the captain and chef for us. They made this vacation.



Captain and Chef Extraordinaire!
We all came to help Theresa fulfil a lifelong dream of sailing in the Caribbean, and to have a group get away to relax and reset.

Captain and Chef/First Mate extraordinaire, were awesome!
They accommodated all our requests and we sailed, explored and celebrated.
Wonderful Vacation!
What a wonderful vacation!
We enjoyed all the amazing meals - each and every one!
Thank you for everything including the wonderful birthday surprise.

The Best Crew!
We came to celebrate our 3 hubbiers graduating from dental school and had a blast! the crew were so accommodating and made our trip unforgettable. The food has been delectable and the cocktails amazing. We are so thankful for the best crew!

Highlights: all the snorkeling - especially Maho Bay and Salt Pond! So many turtles!
You Anticipated All Our Wishes
It has been seven unfrogettable days that we were glad to spend with such a relaxing team. We have been a hyperactive group, that wanted at least five dives per day.

You anticipated all of our wishes before we could mention them.

See you again soon.

Amazing Trip
I cannot thank you enough for such an amazing trip and experience. I enjoy the late night stories on the flybridge! You will be truly missed and I thank your from the bottom of my heart.


We will keep in contact and will look back at the memories forever.

Epic Experience
We went from 82, sunny and a light Caribbean breeze to heavy winds, snow and cold weather in NC! Ugh!!


With that said, we had an epic experience with Capt Syl and Stew Jazzy. They are incredible people, customer focused and relaxed. Our family and friends had an experience of a lifetime and look forward to sailing with them again.


Unforgettable Christmas
Thank you so much for an unforgettable Christmas vacation!

You both helped us create family memories. this trip has been everything we could hope for!

Thank you so much for all of the care and professionalism! Best of luck on your future outings.

Wearing Different Hats
I had the chance to spend 4 weeks on a sailboat this summer cruising around Corfu.

Jasmine was the chef, the stewardess and also the first mate on board. She seemed to be on duty 24/7.
She was very attentive to everyone on board and always made sure that we had all of our needs and requests satisfied. She always juggled between her different hats and I honestly admire her ability to do so while keeping a calm and happy attitude.

She paid great attention not only to the quality of the meals , but also to the presentation.
I was lucky to have my birthday on board, as she knew my love for seafood, Jasmine prepared from scratch a delicious paella.

I would recommend Jasmine without any hesitation and I do hope that our path cross again one day on a boat.

Commitment to Quality Service
In July I was fortunate enough to charter a sailing yacht with Jasmine Schneider /Welch aboard as hostess / chef. The boat was kept in immaculate condition with every detail being carefully thought out and organised. Mealtimes were especially exciting as Jasmine had carefully planned and executed some super recipes ideally suited to dining on a boat. Always using fresh, locally sourced ingredients jasmine impressed the crew each evening with a different meal, carefully chosen to include all members with different dietary requirements. I would highly Jasmine as a chef / hostess on any luxury yacht as I believe her commitment to quality service and knowledge of both cooking and entertaining are second to none.


Accomodated All Our Requests
We joined captain Sylvio on our very first sailing charter in the BVI's in 2008 and again on our
second charter in 2017. My husband and I are not boaters, but we really enjoy cruising vacations
and found Captain Sylvio to be very accepting of this as he accommodated all our requests during our vacations cruising the BVI's.
We will definitely vacation with him again.
5 Charters With Sylvio!
After having vacationed in various countries over the years, our family wanted to experience a different kind of adventure. We reached out to Sylvio for information on chartering. Sylvio is an experienced captain who knows the BVI's like the back of his hand. To date we have been Mr. LeBlanc guests on 5 incredible charters and cannot wait to return in the future. He is an engaged and generous host, and he made our sailing vacations memorable.
Our Best Vacation!
We met Mr. Sylvio Leblanc through our sons' school and sporting activities. During our conversations we came to realize that Mr. LeBlanc was a Charter Captain in the Caribbean, we were curious as to how these charter vacation worked, he was more than happy to passionately educate us on the subject and in turn we expressed keen interest in joining him in the future. It was not long after we joined him and in the BVI's on a Xmas Charter in 2018/2019. That vacation turned out to be the best we have ever experienced, Mr. LeBlanc not only hosted and guided us non sailors, but he also happily educated and trained us on all things nautical during the entire charter. We will always cherish the experience and memories and hope to join him on Charter in the future wherever in the world he decided to cast off to.
What A Trip!
What a trip! where to start!
Captain Jason and Chef Mindy are such a dynamic duo! You have gone above "And Beyond" to male our voyage on the catamaran a most memorable family family time! Thank you for the fabulous meals, comfortable rooms, fun in the water and cruising the sea!
You Spoiled Us!
You've completely spoiled us - we are now ruined for any other beach vacation - we will now always wish to be on the water on a catamaran. Thanks for sharing some fun facts about the USVI's with us. The views were constantly breathtaking!
And Mindy, you are so talented in the kitchen. Thanks for the memories
Fun In The Sun
Thank you so much for the amazing vacation! We had such a wonderful time enjoying the fun in the sun! What a unique trip. We all loved it. Swimming with the turtles was definitely the highlight, the snorkeling was great. Thanks for spoiling us
Magical Time!
We have had the most magical time on Dolphin Daze. We are so grateful for your hospitality, patience and kindness. Thank you for embracing all the kiddos and their energy! They are sad to end their VI adventure today, but like us, they have lasting memories that will be talked about for years to come.

Mindy, the food was OUTSTANDING! You are quite talented! I know feeding our big family was no small feat.

Thank you for being so gracious and generous.

Unforgettable!
Thank you guys so much for this unforgettable vacation aboard Dolphin Daze. We all love you guys so much and appreciate y'alls hospitality and could not have asked for a better experience in the USVI's.
Above & Beyond!
Thank you so much for the amazing week! You two went above and beyond our expectations - the food, card tricks, happy hours and trips to the most beautiful beaches. We enjoyed getting to know you and felt right at home all week :)

Trip of a lifetime for these Okies! Looking forward to more trips in the future!
Fun In The Sun
Thank you for the fantastic fun in the sun!! We had a great family vacation. Loved all the meals, snacks and card tricks. Floating tacos and pizza were pure joy.

Can't wait to do this again.
Planning To Come Again!
Thank you for an amazing vacation. I will always remember this trip and everything we saw and learned. This trip helped me bond with my family and we all had a great time. The food was amazing - words cant' describe it!

I will miss you guys and I am grateful we are planning to come again!
Couldn't Have Asked For A Better Crew!
Thank you guys for such an amazing vacation! I don't think that we could have asked for a better chef and captain! This has definitely been the best vacation that I have been on by far! Chef Mindy, your food is the best food that I have ever had, I also think that's the most I have eaten in a long time :)

Captain Jason, I've really enjoyed watching you and Mindy work together, when in the kitchen and all of the duties on the boat. Your positive attitude is awesome and made this trip amazing.

I could go on and on about how amazing this trip has been, but I might run out of paper.

Thank you both so much.
Above &Beyond Our Expectations.
Capt Jason and Chef Mindy , you two were above and beyond our expectations!

this was a family trip that we will all remember for a lifetime. You made an already close family, closer. Seeing you two work together was an inspiration for any relationship. We could not have picked a better pair for our family than the two of you.

I know we will be telling stories from this trip for a very long time. Chef Mindy, thank you for the absolutely incredible food and Capt Jason thanks for always doing the dishes :)

Thank you for planning all the fun on shore excursions and sharing all the history with us. Thank you for going above and beyond with the kids and making their experience amazing as well.

We have been looking forward to this trip for so long and now we can start to plan and look forward to our next adventure with the two of you!

Thanks again for everything!!
Unforgettable!
This has been an unforgettable week of experiences! thank you both so much for all the local knowledge and history to make this such an amazing trip for all of us. I know we will be telling stories from this trip for a long long time; and probably how much we are missing the food!!
A Week of Adventures
Jason and Mindy, thank you for an incredible week of adventures! Loved all the hikes you suggested, snorkel spots, kayak adventures and of course the hammock. The food and company made it a perfect week!


You Guys Are Great!
"Thank you so much for an awesome week. Great suggestions for adventures but Brewers Hike was the Best. Great way to start off the week. You guys are great."

"What a wonderful week. Jason and Mindy exude hospitality. I felt welcome the minute I stepped on board. Thank you so much for everything."
I Will Travel With You Anytime
"Thank you so much Jason and Mindy for making out week so memorable. I haven't laughed so hard in such a long time. It felt so good. You both went above and beyond to meet our needs. Our meals were extraordinary. I will travel with you anytime. "

" We had such a great great time with you guys! Everything was perfect. Loved your food and being able to try so many new foods to me. There was no pressure to do anything we felt uncomfortable doing. Just loved being with you two. See you soon."
Best Trip Ever
"Best Trip Ever. Jason and Mindy were so gracious and the food was amazing. thank you for the wonderful experience in Paradise.
We are booking with you next year and will see you visit us back home."

"Thank you for an absolutely wonderful experience. Will definitely be looking forward to coming back."
Truly A Trip Of A Lifetime!
Thank you so much for all you did to make our trip one of the most memorable ever! Both of you were so easy to be around and know how to be very gracious hosts! ....And then there was the Food!! Oh my, Mindy you are an amazing chef. There was not one meal that we didn't finish - WOW!

So many laughs and so much fun. Truly a trip of a lifetime.
We Loved Every Minute
What a Trip! the laughs, funs and good times and people were what made it a trip of a lifetime. Chef Mindy deserves special mention for every meal cooked - each one was beyond delicious. And Jason for answering the same questions over and over - haha- and keeping all the toys ready for all of us to enjoy. We appreciate everything y'all did for us to make our trip magical.

We loved every minute.
We felt like royalty!
Thank you again for a trip of a lifetime!

The first day was our son's 10th birthday and it was one Jack will never forget. Thank you for spoiling him with his favorite meal in the whole world!

Every meal was phenomenal and elegantly served. We felt like royalty! So many favorites mixed with delicious new foods to try.

Spending Easter on Dolphin Daze was so special - coloring eggs and finding them and going on shore to a beautiful Easter Morning church service!

The icing on the cake was renewing our vows for our 20th Anniversary at the hands of Captain Jason followed by a 20's swing dance party! Wigs, costumes and all - Mindy you are a Master of Costumes and fun.



Incredible!
Where do I begin?
This trip has been a dream of ours and to be able to be here fulfilled it, and with you was incredible!

From the moment we stepped on Dolphin Daze, you took care of every need BEFORE we even knew we needed it. Our daughters will never forget any detail and return will we.

From the fabulous food, delicious cocktails, fun hikes, water mat antics, sunset cocktails to the excursions - all made us feel so special - new friends for life!

Many many thanks!


Priceless!
I cannot say enough good things about this trip. You guys went over and above to accomodate us and make sure we were having fun. Every bit of food and cocktail consumed on this trip was amazing. Y'all may not realize this but beyond the things that you did to make our trip wonderful, you gave us an apportunity to forget about day to day duties back home by allowing us to just be our pre-kid, pre-responsibility selves and thats what made this trip priceless.
Lifetime Trip
What a fabulous trip! We truly enjoyed every moment - from our gourmet meals to the fantastic excursions.
I Laughed More Than I Ever Have.
Jason and Mindy thank you for helping me slide into my 50th year! It will certainly be memories I will never forget. From Beginning to end every detail was thought of and taken care of with a smiling face. Every meal and drink was made to perfection. I think I laughed more than I ever have and truly loved every second spent with your guys!
I truly hope our paths cross again.
Arnita
Feb 3-8
Cannot Thank You Enough

I know you all are preparing for your next guests tomorrow but I wanted to reach out and say thank you again. I cannot thank you all enough for making our 50 Years of Tita trip one of the best I have ever had in my life. Everything was perfect and so well thought out. I know that so much effort went in on your parts but you both made it look effortless. We hated to leave and getting back to work and life was no fun today but at least we were able to escape for a while. I hope you all have a great season. You are both so, so good at what you do. Be careful and have fun coaching up your next guests on Mexican Train Dominoes. We will definitely be back once our livers recover.
What A Fabulous Week
Thank you so much for all our fun experiences - old and new. Our word of the day helped expand our grey matter i.e. efficacy, smarmy, ...... Our drinks of the day throughout the days helped us realize our need for AA meetings :)
Seriously we enjoyed everything about our week so much, the food was fabulous and the company superb.
See you soon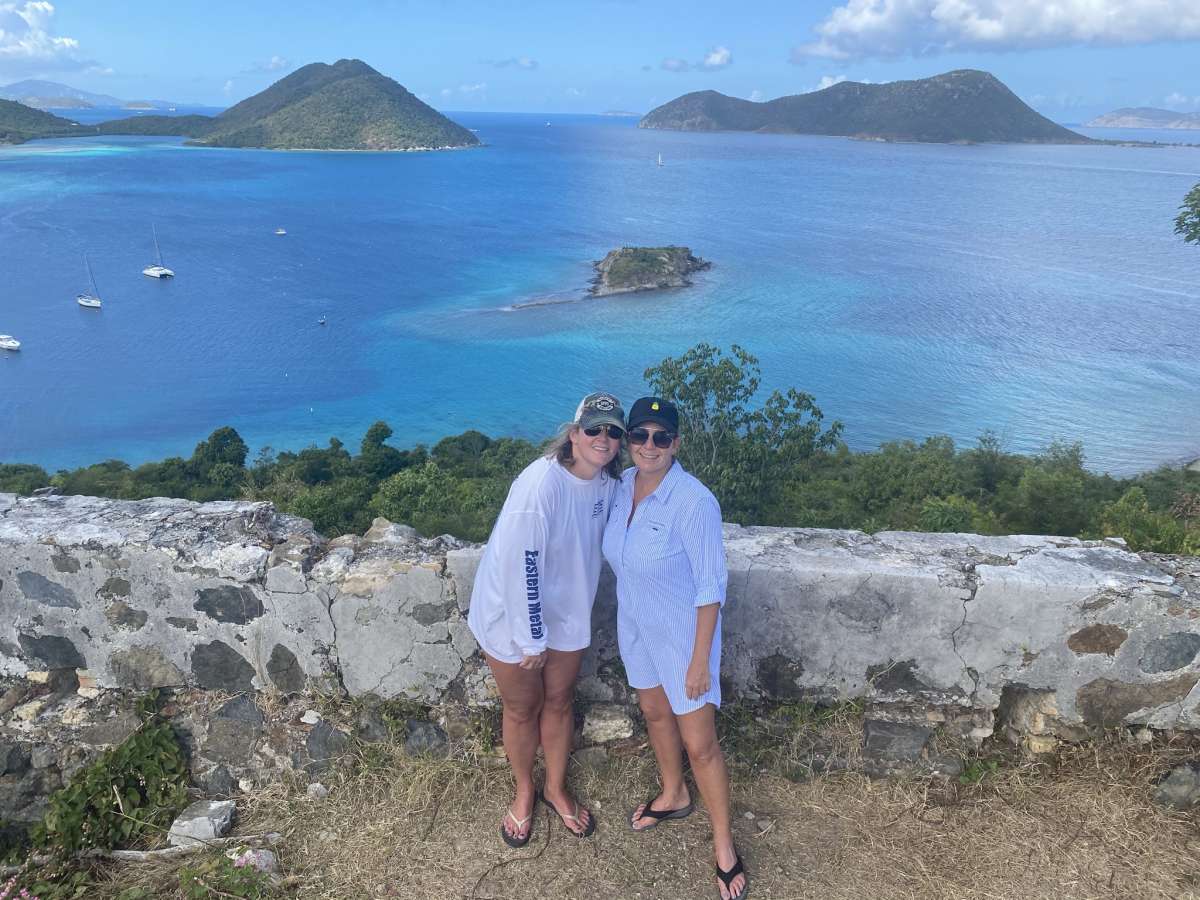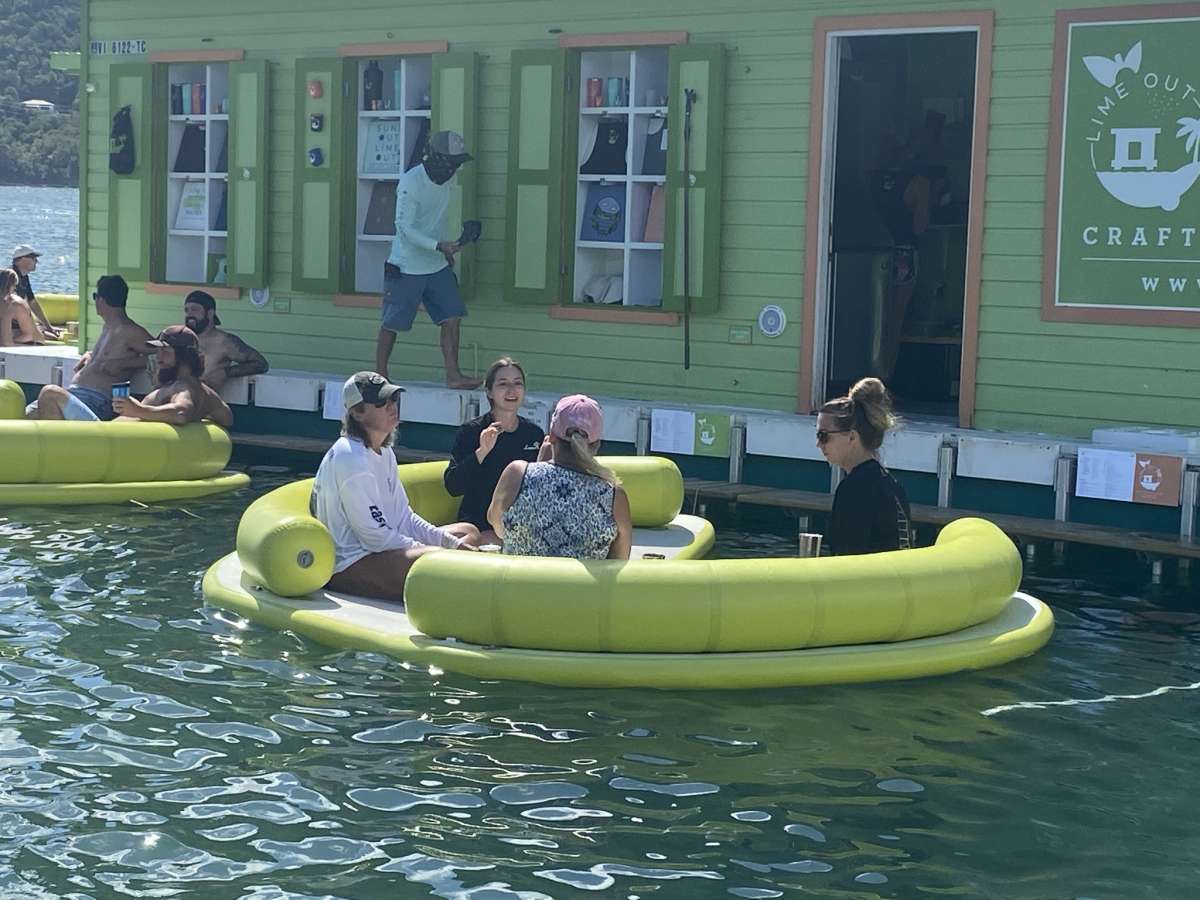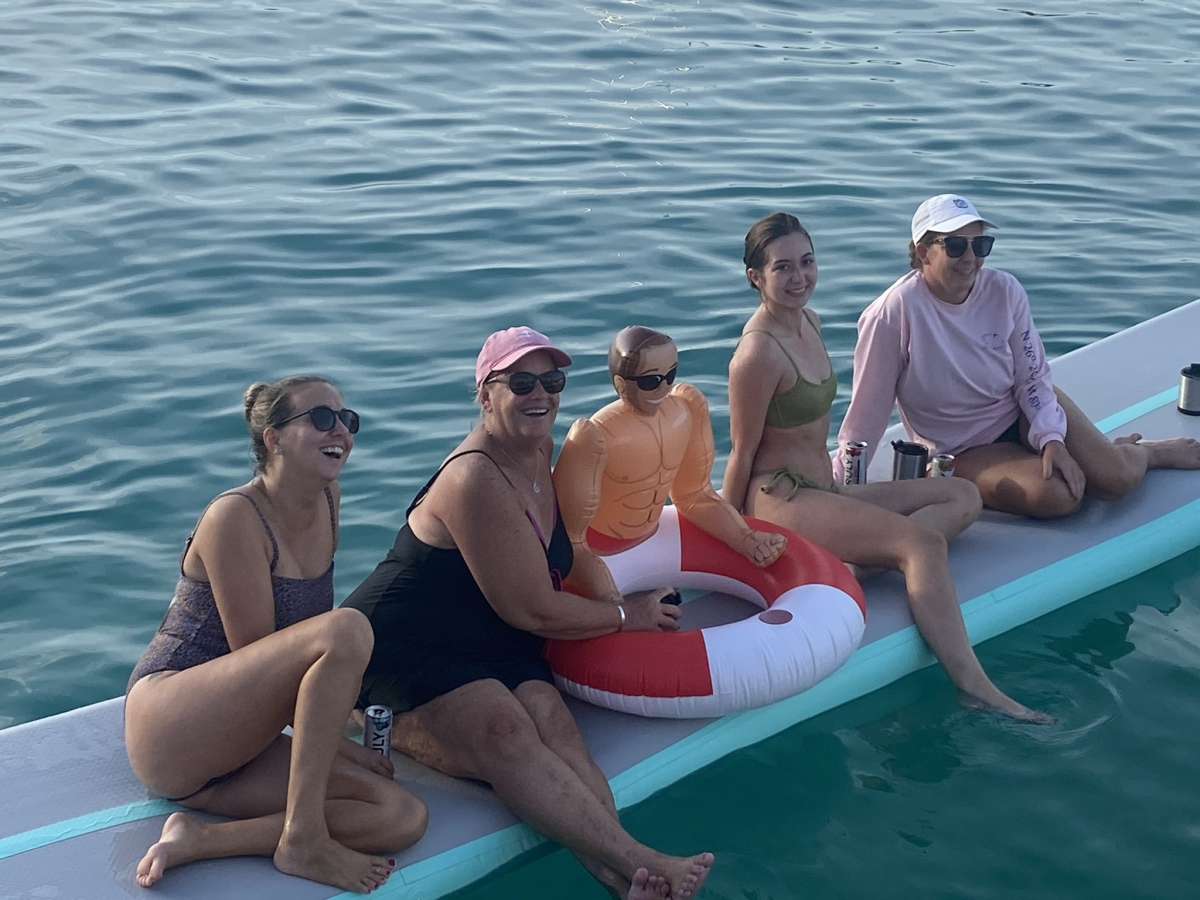 A Memorable Experience For All Of Us!
"Thank you for a great trip! The food was excellent, the drinks delicious and the desserts amazing. Loved everywhere we went. You picked beautiful spots for us to snorkel and swim! A great experience"

"Thanks for the amazing trip. This is something I'll never forget."

"Thanks for creating a memorable experience for all of us. Mindy's food is the best! This trip has reminded me of what we have lost in so many years and it at our doorsteps. Will do it again!"

" You guys are the best. This was my first time on a boat. All my expectations were surpassed. Thank you for everything. Like the brightest star in the sky, you both seriously filled our week with so much light and beautiful memories. From swimming with turtles to Mindy shots, we have memories that will be with us forever. Thank you for your amazing hospitality and being such an important part of our family vacation"

"Thank you for the amazing service and hospitality you served us this past few days. You were all too kind and made the experience so much better"

"Thank you for the amazing trip. I didn't really think It was going to be this great but it was!! The food was amazing and I got to do things I've never done before. I appreciate your kindness and hospitality. I will never forget this trip."

"Thanks for taking care of my family on this amazing trip. I enjoyed every minute of it and I know the rest did as well"

Thank You From The Bottom Of Our Hearts.
All five Rudolphs had the trip of a lifetime, and Jason and Mindy made this trip.

Jason showing Jack magic tricks, showing us all the treasures these islands have to share and going to great lengths to make sure every guest had a fantastic time.

Thank you from the bottom of our hearts.
You anticipated all our ishes
It has been seven unfrogettable days that we were glad to spend with such a relaxing team. We have been a hyperactive group, that wanted at least five dives per day.

You anticipated all of our wishes before we could mention them.

See you again soon.

Sneed Yacht Charters.