Sneed Yacht Charters.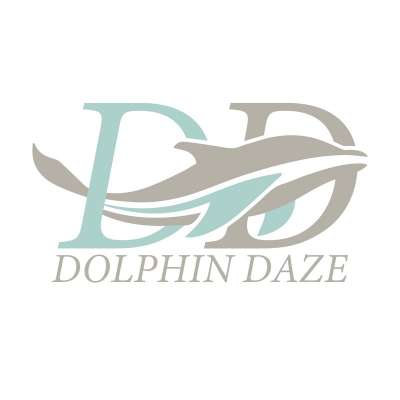 DOLPHIN DAZE GUESTS COMMENTS
My Clients Will Be Overjoyed.
It was good to meet you, Kyle, briefly - at the Nanny Cay office in Tortola AND, what good fortune for me to see you again at Yacht Haven in St. Thomas 2 days ago, and to meet Tim - while you dropped off guests who had just cruised with you. What lovely comments your guests uttered as they disembarked and got into the "golf cart" - some were in tears as they left..saying "we will come again!" I knew, for sure, that my clients will be overjoyed with you and their time on Dolphin Daze. (I was an eye-witness - at the right place, at the right time! WOW.) - From a Broker
Extraordinary Trio
To the extraordinary trio who truly made beautiful music together. I enjoyed every aspect of our trip from beginning to end and learned so much in between from nautical terms, culinary spices and shopping prowess. Such wonderful adventures together. I especially enjoyed my evening music lessons with Tim. I will be looking forward to seeing him on stage. I think we all bonded closely and shared so much fun and activities. We certainly felt as one family. Thank you for a fun-filled, memorable week. Happy Sails Forever
The Crew Have Become Forever Friends!
The "Old Bitties" just enjoyed a wonderful relaxed, fun trip on "The Dolphin Daze" Our crew were young enough to be our children but with the experience of true professionals. They went above board to create outings and new places to visit which only added to our enjoyment. The food by Chef Tim was super delicious and he added another of his talents by playing his guitar (after lessons from our friend the music teacher Sandy) and we had a fun sing along to boot. Amanda was a joy to be around and even created the new drink - "The Amanda" . We will return to Florida and Delaware with many fond memories of this sailing trip with 3 special crew who became forever friends!! Thank you so much
Excellent Captain and Tremendous Chef!
Kyle is an excellent seaman and a great captain. For a young guy, he knows his stuff and is a great representative of your fleet.
Tim is likewise a tremendous chef and mate. Great food, personality, etc. He'll be a great captain. We loved them both.
Food and drinks on the preference sheet was spot on.
We would absolutely book with either of these two guys again in the future
Highest Quality Customer Service!
Let me start with this was the best trip we've ever been on. The professionalism of yourselves, knowledge of the area, and general customer service was of the highest quality. We would highly recommend your services to others. The meals prepared by Chef Tim were awesome, and his willingness to accommodate the kids special requests was exceptionally nice. The snorkeling, sailing, hiking, fishing were a lot of fun. The kids had an excellent time at each, as did both Kerry and myself.
Amazing Trip!
5 nights aboard with Kyle and Tim. Amazing trip on our second charter experience. A perfect mix of excitement and relaxation. We hit some great spots. Kyle is an excellent seaman and Tim put amazing food on the table. We would sail with these guys again anytime!
Great Choice of Crew!
Let's face it - there are a LOT of boats/crews out there in the charter market to choose from. So much so, in fact, that coupled with my tendency to over-research decisions, it led to no less than a week of poring over various boat features and comparing details that really didn't make a bit of a difference in retrospect. Looking back on the trip, the biggest factor that should have been considered was the crew - and I don't think we could have made a better decision for our group.

Kyle and Tim were fantastic the entire week. It must be hard to size up a particular group's dynamics and attempt to ensure that each and every person gets what they want out of the vacation - but these guys do it easily. I wasn't sure how my 16 year old son was going to do for the week. He's been the only teenager around on trips before and been fine, but every year is different and we really wanted him to have a good time. Kyle and Tim became his best buds that week, keeping him entertained in close quarters with 4 boring adults. He's said multiple times that it's far and away the favorite vacation he's ever been on - and we've taken quite a few! Kyle is a seasoned sailor and has obviously spent many hours sailing a variety of boats in his career. I learned quite a bit about sailing from him during the week and was able to spend a good deal of time at the helm. Tim is a sneaky good chef. He seems to exist primarily on chips but the meals he prepares are varied in nature and all terrific! Everyone in our party enjoyed the food tremendously and he was able to easily cater to people's specific needs.

In the end, I believe the crew makes the trip - not the boat - and you'll be happy with your choice to sail with Kyle and Tim. We all consider them our friends and would sign up for another trip with them without hesitation.
Amazing with Each and Every Guest - Captain Only Charter
My wife and I had such an amazing time sailing the BVI with 2 other couples and Captain Kyle. As it was our first time sailing the BVI's and doing this type of vacation, we really didn't know what to expect when we first stepped onto our catamaran. I can't begin to explain how amazing Captain Kyle was with each and every guest. Kyle is one of the warmest, smartest and energetic people i've ever met. If I was rating Captain Kyle and the experience he gave each and every guest on the boat, this review would be 5 out of 5 stars (6 out of 5 if there was such a thing).

Look for a boat with Kyle. His enthusiasm, warm hearted nature and general knowledge of the BVI's will make this experience a trip of a lifetime. I look forward to doing this again and would recommend this trip to any.
We will be Back!
My family and 3 daughters, 14, 12,10, just experienced the vacation of a lifetime and memories and stories that we will be talking about for years. So many adventures! Capt. Kyle and Chef Tim became an extension of our family on this week long trip. What amazing sailors and chef! Te bonfire dinner, the caves, finding new caves together to explore, they knew just what our family needed. We also enjoyed quiet time in the am, reading, learning about the sea and sailing. Kyle and Tim made sailors out of my kids! We will be back!
Wow!
Wow, Wow, Wow, What ab amazing trip! We could not have asked for a better captain and chef. The itinerary was perfect. The food was delicious and the scenery was awesome. thank you for so many new, fun memories - we will be back!
Outstanding Chef!
Tim, I am writing to you today to thank you formally. The dishes that you prepared and demonstrated were not only beautifully plated, but your technique and the flavor of your food were exceptional. Not only did we experience dishes we had never tried, your professionalism was spot on and your personality kept everyone entertained. Thank you for the awesome food - outstanding chef!
Sneed Yacht Charters.