Sneed Yacht Charters.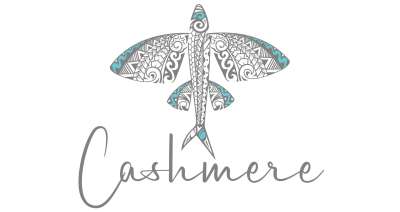 Previously named LENTO

CREW PROFILES
Title
Name
Nation
Born
Licenses
Captain
James
0
Yacht Master
Chef
Simon
0
STCW
Number of Crew: 2
Languages: English
Crew Profiles:
MEET YOUR CREW 2022/23 SEASON

Captain James and chef Simon

Captain James
James grew up in southwest England, on the Cornish coast, which sparked his love for the sea. In between school he worked as a surf instructor, and spent as much time as he could in the water, exploring the coastline and playing sports.
After graduating from Business School James worked in finance in London however, he realised his passion for the sea, adventures and experiences wasn't being satisfied.
This led him to move to South Africa to obtain his Yachtmaster Captain's licence and, since then he's never looked back.

James has now spent years working as a skipper around the Mediterranean and Caribbean for flotillas and private charters. He has sailed across the North and South Atlantic multiple times, delivering new sailing catamarans to owners. He's also worked on a private Sunreef 80ft sailing catamaran, on a world circumnavigation.

He's more than happy to teach guests anything they want to know about sailing, alongside sharing his passion for the sea and taking you to the most incredible spots in the Caribbean. James also enjoys running and keeping active so can show you his favourite trails and paths if that is your thing too. He'll then make you your favourite cocktail to accompany an amazing sunset, so whatever charter you're after, he's got you covered.

James is an extremely hardworking, safety conscious and personable individual, who will work tirelessly to ensure you have the absolute best charter possible.

Chef Simon
Hello there! I am Simon Sjogren, a passionate cook with roots in Gothenburg, Sweden. My love for cooking started at the young age of 15 when I began working at a local steakhouse and since then, I have never looked back. With years of experience under my belt, I have honed my skills and developed a unique style of cooking that blends traditional Swedish flavors with influences from all around the world.
Over the years, I have been fortunate enough to travel to different parts of the globe, tasting and learning about the various cuisines and cooking techniques of different cultures. These experiences have allowed me to broaden my culinary horizons and have served as inspiration for many of my dishes. In addition to my experience working in restaurants, I also started working as a private chef on yachts in the Mediterranean three years ago. It was during this time that I discovered my love for working in a more intimate setting, creating personalized menus and catering to the specific tastes and preferences of my clients. This experience ultimately led me to expand my horizons and start working on yachts as a whole, where I can combine my passion for cooking with my love for travel and adventure.
Whether I am cooking for guests or crew, I strive to provide an exceptional culinary experience that exceeds expectations. From intimate dinners to large-scale events, I am always up for a challenge and take great pleasure in creating meals that leave a lasting impression!

Sneed Yacht Charters.