Sneed Yacht Charters.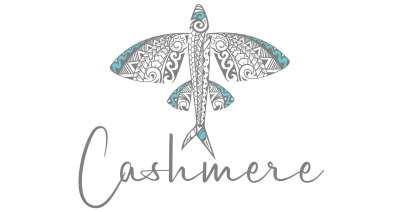 Previously named LENTO

SEA DRAGON GUESTS COMMENTS
Johnny and Julia made our trip surpass our wildest expectations
This was our first experience on board a catamaran and Johnny and Julia's hospitality and professionalism throughout our entire trip made us feel utmost at comfort. They make a great team! Johnny is an excellent Captain that truly cares about his guests and their safety. Johnny's familiarity with the area always put us in the right spots to view the coral and sea life at its best – and his fishing and historical knowledge gave us a unique perspective of the islands. Julia is the consummate host. How she would create such delicious star rated meals on board and the presentation of each astounded us all. She always anticipated when we might need just a snack and made these dishes just as special. The boat had been well stocked and menu well planned. We awoke early each day looking forward to the day's adventure. Johnny and Julia made our trip surpass our wildest expectations. It was an extraordinary experience we both shall treasure forever and hope to repeat. In just a week, Johnny and Julia felt like a part of our family!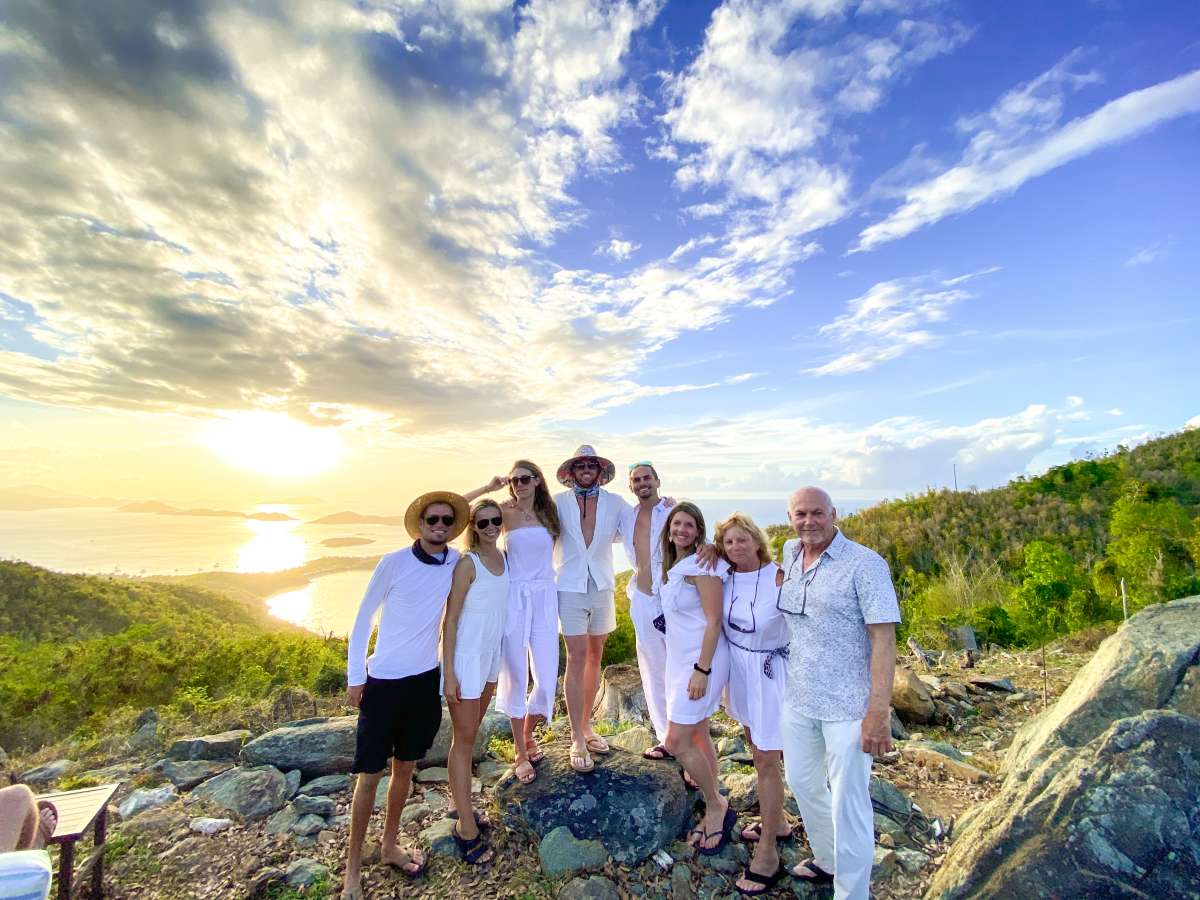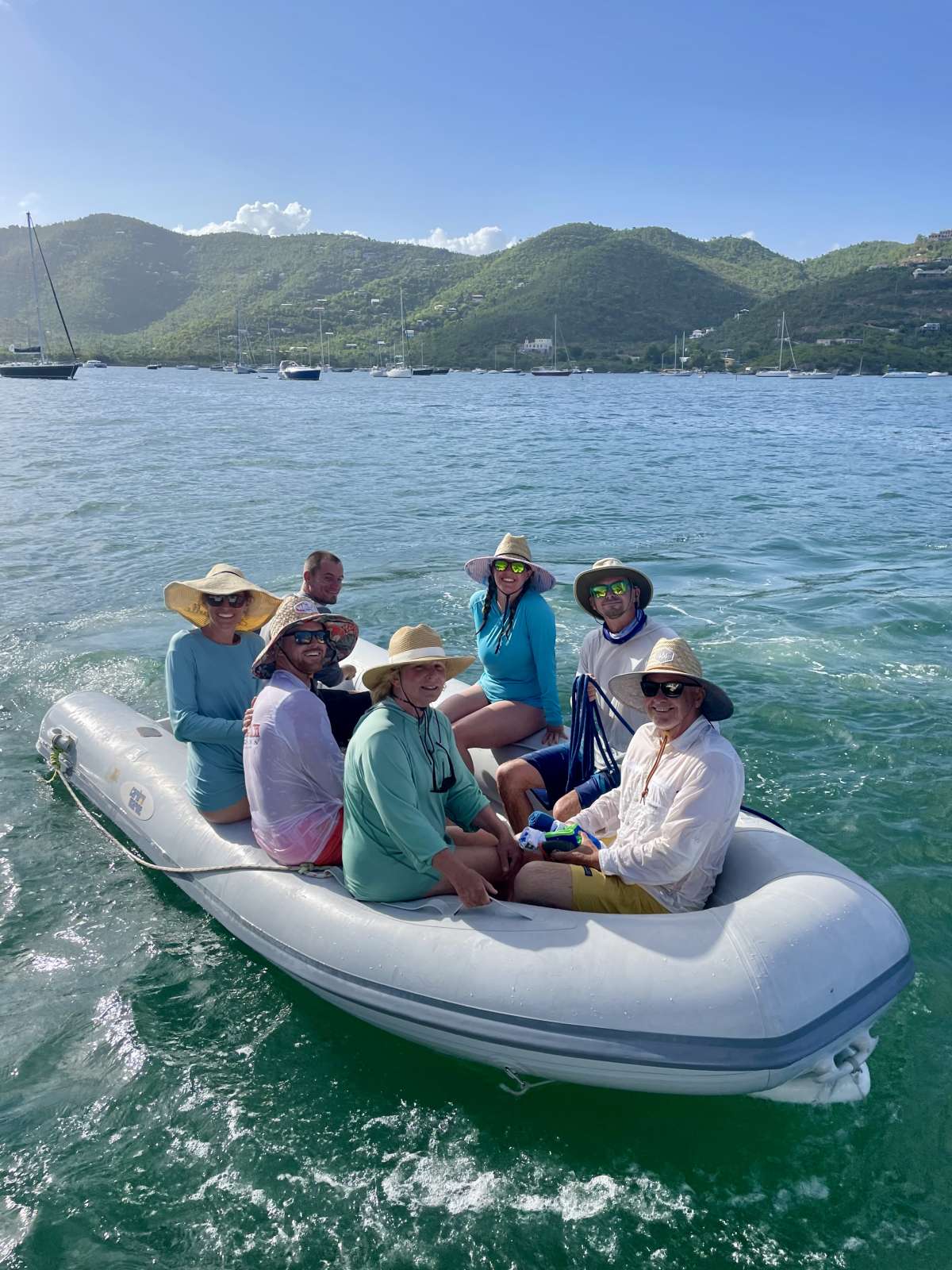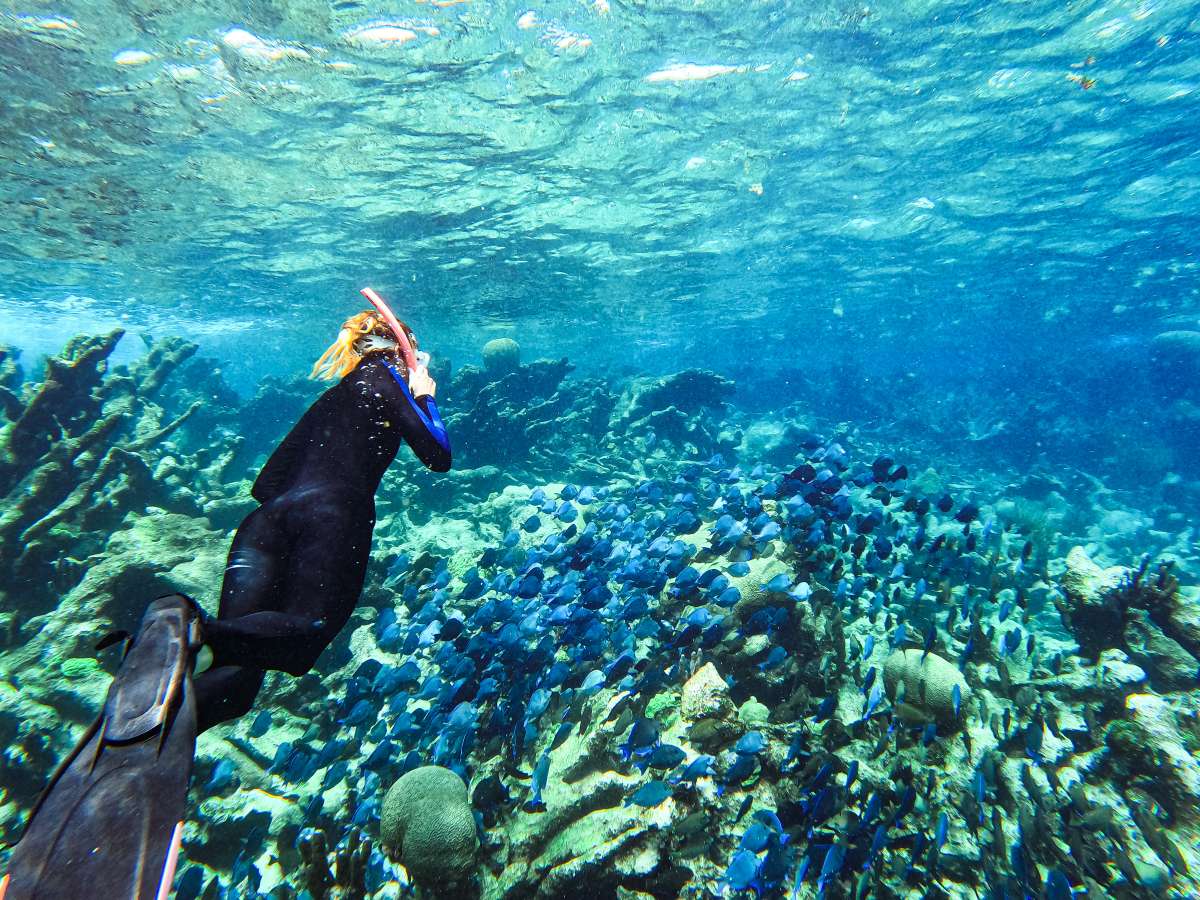 Just the right mix of professionalism and fun!
We just got back from a week on the Sea Dragon. We had such a fantastic trip!!! We loved Sea Dragon and John and Julia made a fantastic crew! We couldn't have been more fortunate. John's knowledge of boating, sailing, fishing and the islands was second to none! On top of that, Julia's food, drink and hospitality were phenomenal!! Whenever we needed a bite to eat or drink it was right there and always wonderful. The boat always stayed nice and clean as well. Together, they make a great team with just the right mix of professionalism and fun! We will absolutely charter with them again, and hopefully soon!!! I highly recommend them.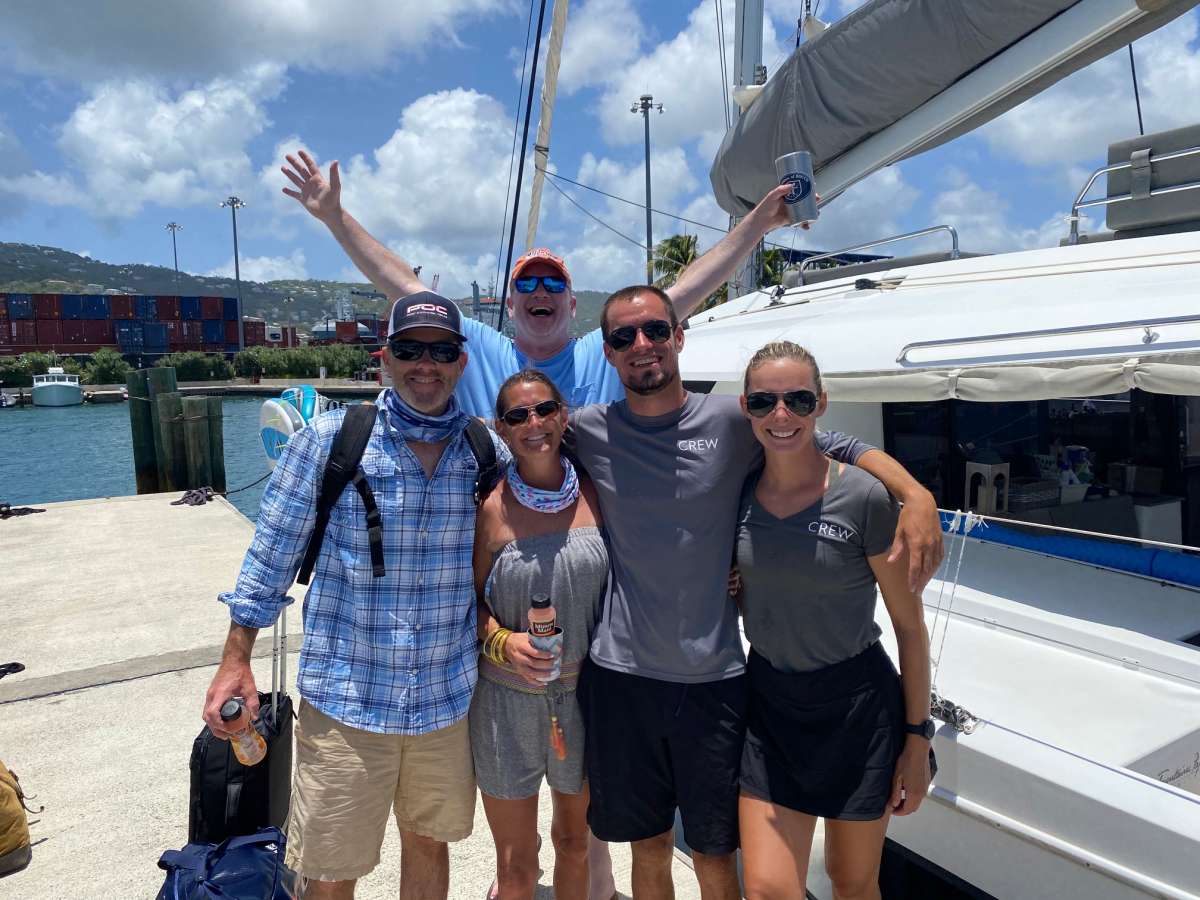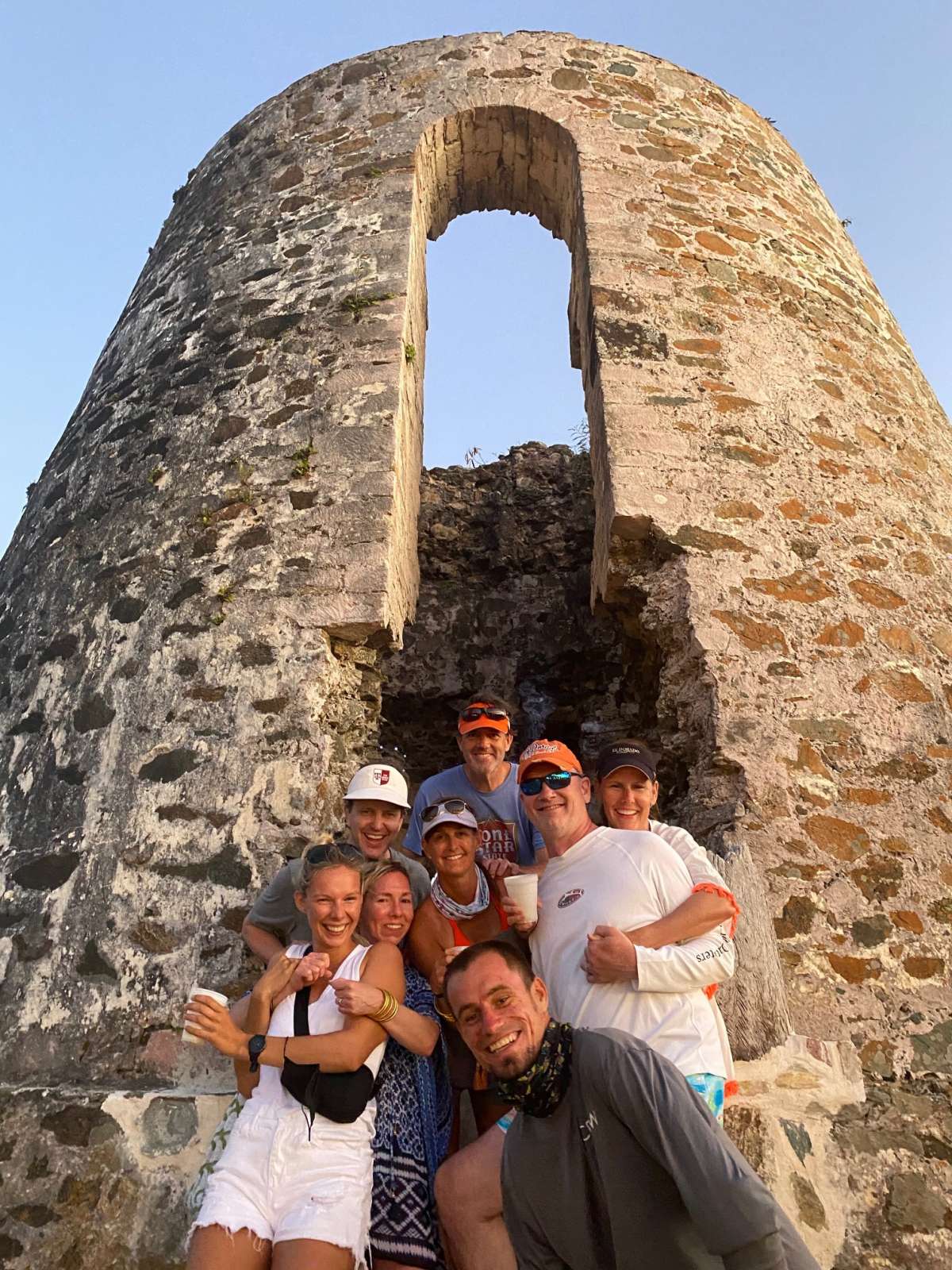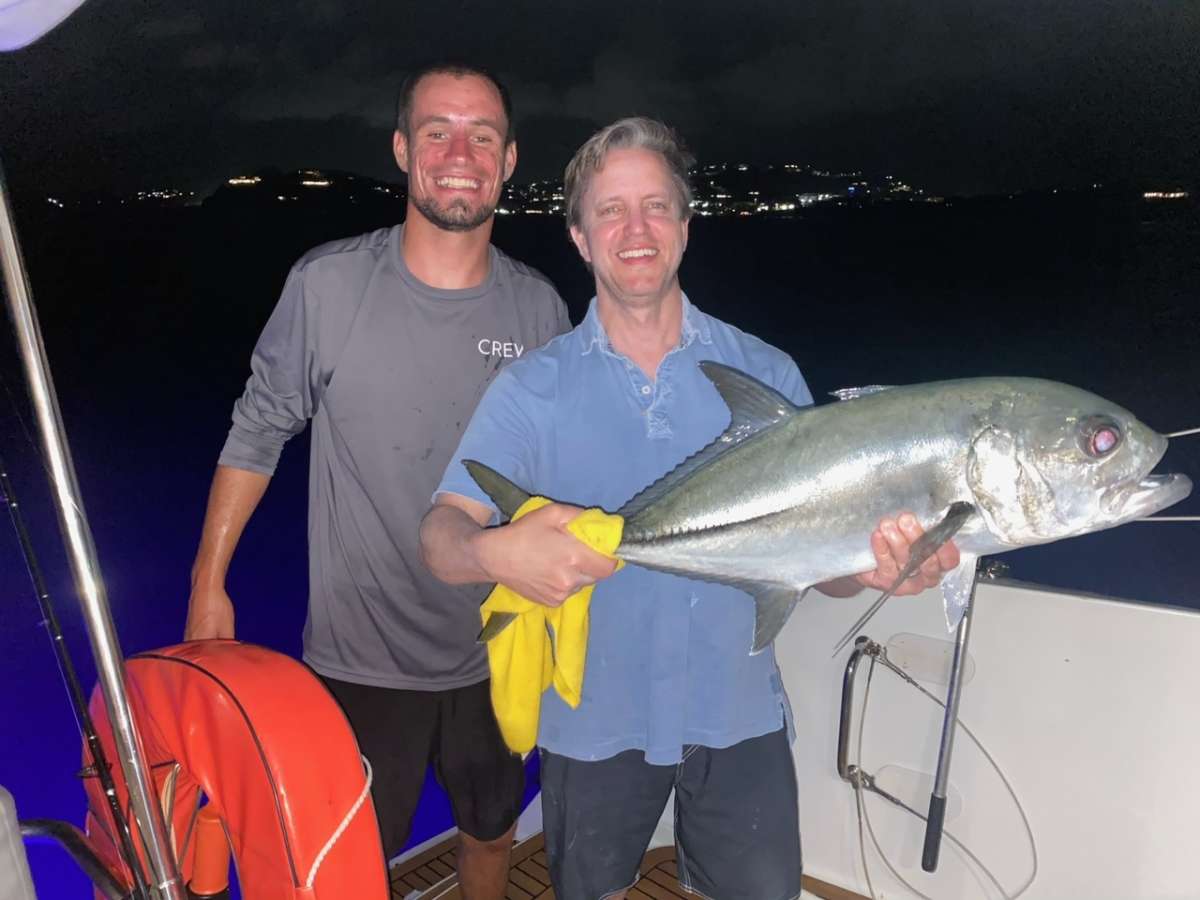 Perfect crew to show us Virgin Island Boat Life!
We had an amazing time! John and Julia were the perfect crew to show us how to live the Virgin Islands boat life! Julia is a master chef, and John led us to great places each day and put us on fish at night! They are each experienced sailors, and one of our highlights was sailing the boat with them. We actually learned a lot. They were always professional, organised, polite, and fun.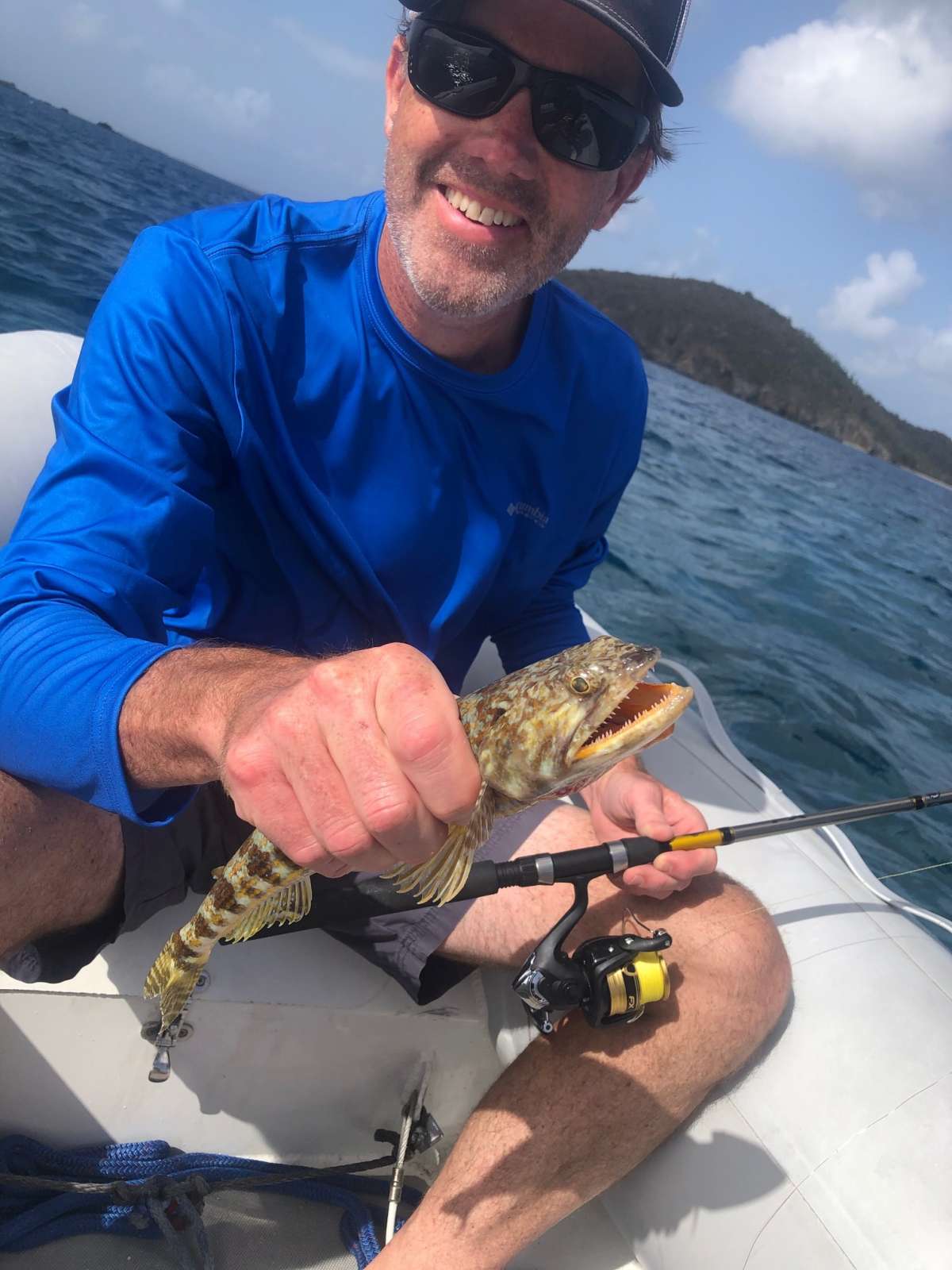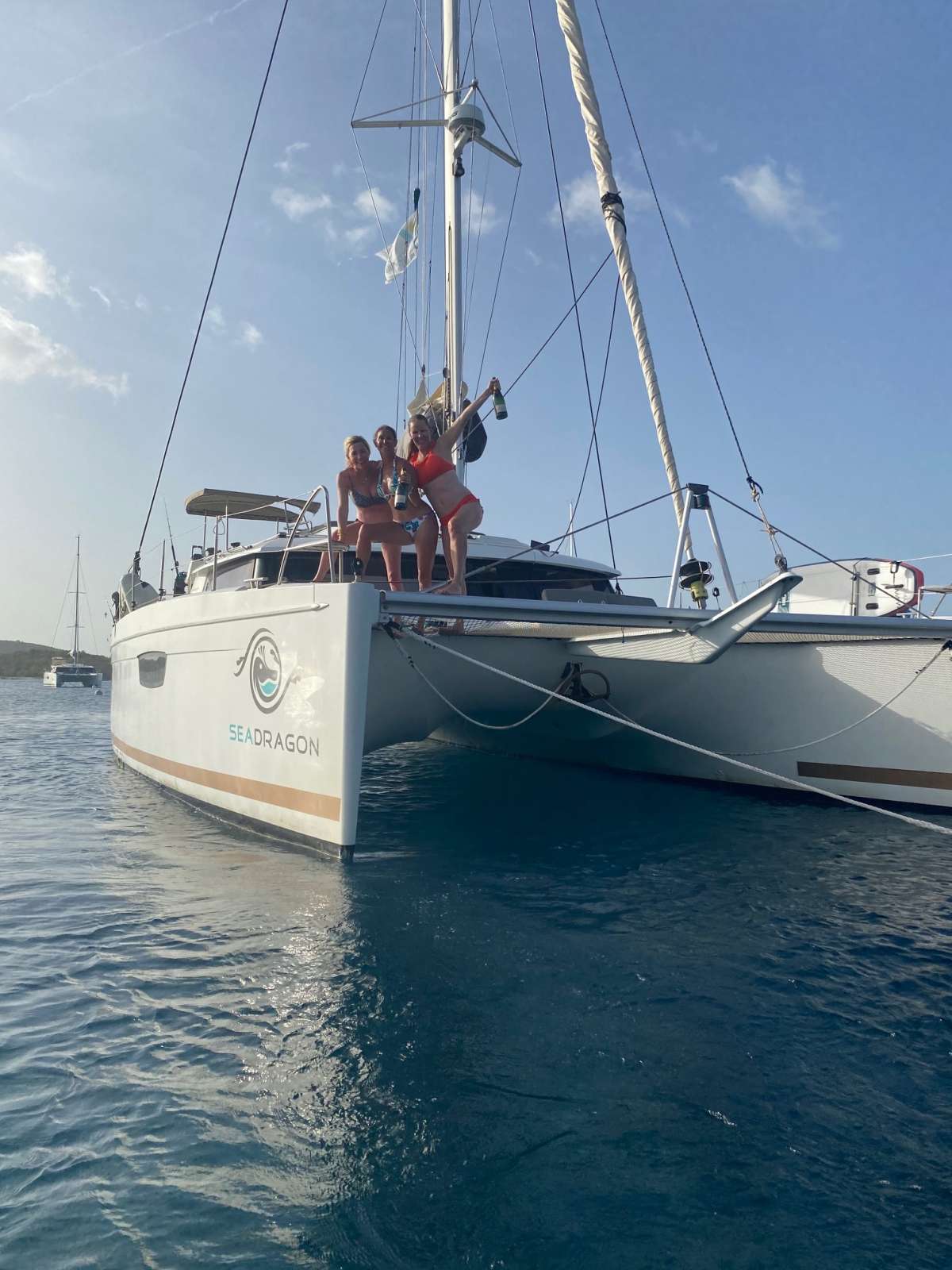 The best vacation of our lives!
We just got back from a charter and had the best vacation of our lives. We loved the John & Julia so much. Such nice people and hard workers. They went above and beyond. Very organized and accommodating. I have no idea how Julia manages to do so much. Johnny was an amazing fishing guide and my son and husband adored fishing with him. Julia has some great recipes. Her flourless chocolate cake is wonderful! We want to only work with them because their graciousness and hospitality made such an impact. They were so patient with my kids, and I really appreciate that. Thank you!
Amazing experience
Our Captain (John) and First Mate/ Chef (Julia) made the experience even more special. John's sailing experience and local knowledge was evident throughout the entire trip. And the food Julia prepared was "next level." Our teen girls never wake up early – but they did on this trip so they could experience Julia's Breakfasts – lol! 3 meals a day – and all were so thoughtfully prepared and presented. If you like to fish (or want to learn) John is a first-class fisherman and could easily double as a fishing guide. He will put you on the fish which is fun for the entire family to experience. Our family had an amazing experience – and would certainly book another guided Sailing trip again. We felt very lucky that John and Julia were leading our trip


Sneed Yacht Charters.