Sneed Yacht Charters.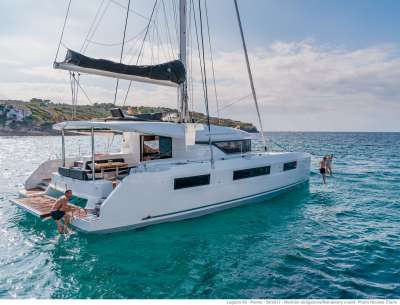 HAPPY FEET GUESTS COMMENTS
14 - 21 SEPT. 2019
Thank you both for making our trip to Greece so incredible!! I couldn't have imagined a better time and cannot wait to come back. Achilles thank you so much for keeping us safe and sound and for taking us to the best places to swim and have fun!! Selini – we will be lost without your amazing cooking!! It was beyond our expectations!! Thank you again for everything and hope to see you again!
18-25 AUGUST 2018
ti ringrazio per la tua disponibilità, gentilezza e allegria.
Buona future…
11-18 AUGUST 2018
Thank you for looking after us this week. This incredible trip has been made even better by your wonderful cooking and delicious chocolate pudding! We appreciate everything you have done for us on this holiday, and we wish the best for your future!
Sneed Yacht Charters.