Sneed Yacht Charters.


CREW PROFILES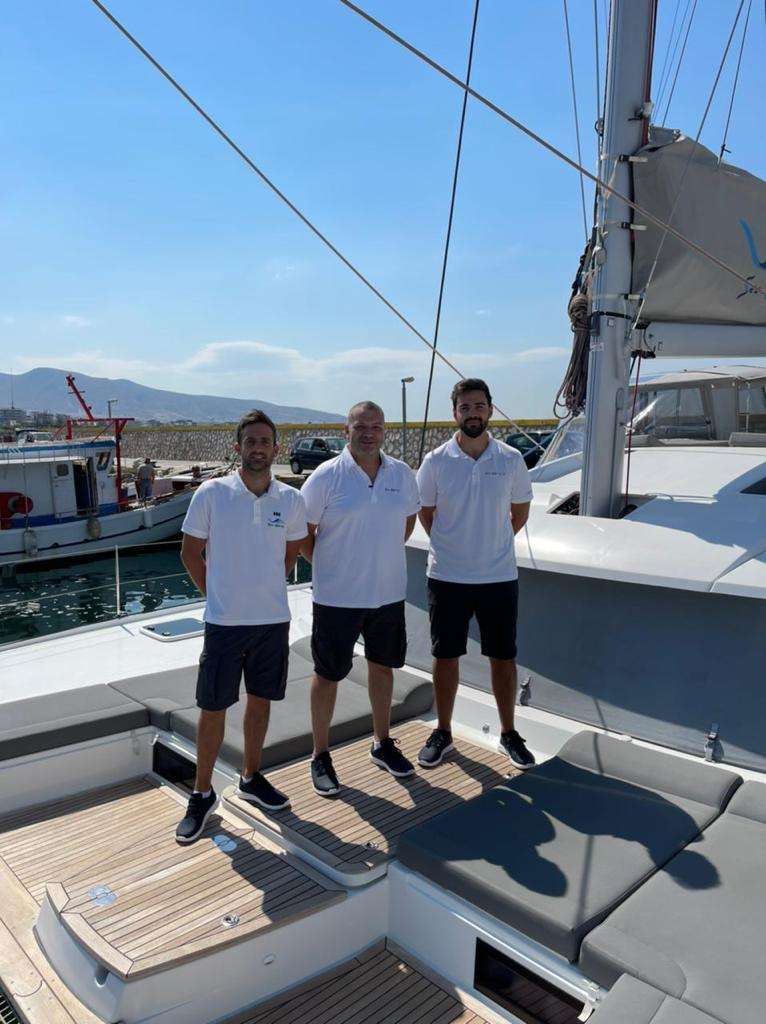 Title
Name
Nation
Born
Licenses
Captain
Isidoros Evangelistas
Greek
1969
Chef
Giorgos Georgakopoulos
Greek
1979
Number of Crew: 3
Languages: English, Greek, Italian, moderate Spanish, and French
Crew Profiles:
Captain: Isidoros Evangelistas
Isidoros is an experienced captain with 30 years of customer service in the Greek tourism industry in his pocket. In 1995 he started working as a day trip skipper doing small excursions in the Cyclades and he slowly worked his way up in the yachting industry. He could gain extensive experience over the years, getting to know the Greek waters, weather, and routes like the back of his hand! Always pleasing his guests, he finds the most beautiful spots to relax, swim, and doing water sports. He is very active, social, open-minded, and responsible. He speaks Greek, Italian, and English and has a basic knowledge of Spanish and French.

Chef: Giorgos Georgakopoulos
Giorgos was born in 1995 in Piraeus. He joined the culinary school in 2014. After his graduation, he has worked as a chef and sous-chef in different hotels, being responsible for preparing all-day menus as well as for the provision and supply management. One summer he has worked on the island of Antiparos where he got the idea of trying his luck in the yachting industry. He is young and excited to be part of a unique experience as a chef onboard a catamaran cruising Greek waters. He is reliable, creative, adaptable, and hard-working in his job and speaks Greek and English.

Steward/ Deckhand: Vasilis Papoutsoglou
Vasilis was born in 1993 and is from Keratsini, Greece – just outside of Athens. He holds a Bachelor Degree in Shipping from Peireus College. For Vasilis, his life has been dedicated to sailing. At the age of 7, he began sailing and by 12 was a member of the Greek National Sailing Team.

A Member of the Pro Olympic Team for Tokyo 2021, he holds a silver medal in a World Championship and both gold and copper from the European Championships. From 2013-2017, he was the tactician for Melx II- Synergia 40 offshore racing team. When he wasn't racing, he worked as a sailing instructor for training camps in Portugal, Germany, and Israel. He has for the last several years worked as a deckhand on a private yacht. With all of his sailing knowledge, he joins Sea Energy V and is excited to instill his passion for sailing to his guests- helping to create an incredible charter experience in beautiful Greece.

Languages: Greek, English, and French (fluent)








Sneed Yacht Charters.