Sneed Yacht Charters.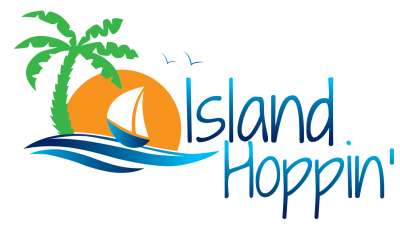 ISLAND HOPPIN' GUESTS COMMENTS
January 2021 USVI Charter
Thank you Taylor and Margaret for welcoming us back and hosting an amazing vacation.

Whereas last year we split time between BVI and the US Virgin Islands, this year we spent trip in the USVI. It is amazing just how much there is to do and to see among the Islands. While St. Thomas, St. John & St. Croix are the three primary islands of the USVI there are dozens of minor Islands many of which offer beautiful beaches and amazing snorkeling and watersport opportunities.

One of the most relaxing aspects of this vacation was the relative lack of COVID infections in the USVI. A negative test is required prior to entry and we found the population in general to be careful in following safety protocols. This combined with a preponderance of outdoor dining opportunities resulted in a situation in which the entire USVI had 0 reported cases 12 of 14 days we were in the Islands (9 nights on Island Hoppin). Because of this we could truly relax without the fear we face in our home state of Arizona of possible infection when we venture out.

As we knew from prior trips, the boat itself is amazing, equipped with about every upgrade available to a catamaran of that size. Margaret's cuisine as always was incredible and beautifully presented. We had opted for a generally more healthy menu which Margaret provided with a real exotic flair. Fresh sushi and additional dishes Margaret made from the King mackerel we caught from the boat was an added bonus.

We started our time on the boat first enjoying the beautiful Maegen's Bay and on the second night Lovango Cay. Both were great places to paddle board and/or swim. Additionally Lovango Cay has a new high end outdoor restaurant that we took the opportunity to visit.

The sail to St Croix was relaxing and a nice way to unwind. We had the enormous pleasure of being joined by a pod of dolphins that joyfully performed acrobatics around the boat as we sailed. I guess that doesn't occur very often. It was one of the most magical moments we have ever experienced.

Buck Island, St. Croix where we anchored overnight is an island is designated a U.S. national monument. The snorkeling in its protected waters was absolutely amazing. The reef had some of the most interesting coral we have seen anywhere with abundant fish life including the largest Caribbean Lobsters we have personally seen.

This was our third trip on Island Hoppin, but the first trip to St Croix. We took a open taxi tour of the island which included a stop to see crazy beer drinking pigs and one at the eastern most point of the United States. The diving in St. Croix is amazing. After diving Cane Bay, we overnighted at Salt River. One of the most unique experiences on any trip was a night excursion into the bioluminescent Bay at Salt River. With each paddle stroke the bioluminescent plankton exploded with light. We would highly recommend wearing your swimming suit because swimming in this bay at night surrounds one with light, a truly unforgettable experience!

The next day we moved to Fredricksted St. Croix were we dove the "Swirling Reef of Death" (a personal deepest dive of 80 feet) which featured beautiful coral and amazing fish life (but no real life threatening events).

We had another relaxing sail back to overnight at St Thomas' Buck Island. We then overnighted at Christmas Cove where we dove Fish Key before moving on to one of our favorite places, MAHO Bay. We dove MAHO Bay's Whistling Key and some had great snorkeling opportunities in the Bay. The highlight of MAHO snorkeling is definitely the turtles, but the highlight of the dive was seeing the large nurse shark and hawksbill turtle.

We love the addition of the subwing board to the boat's toys. What a great way to see the reef life. Joe even had a spotted Eagle ray that follow along while he was being pulled on the subwing.

Thanks for making our third trip just as new and exciting as the previous trips. The USVI does a great job of keeping everyone safe during COVID. We can't wait for our next adventure with you on Island Hoppin. Until next time....Joe and Tracy
January 2021 USVI Charters
Last year was our first trip on Island Hoppin' – it was without a doubt the best and most relaxing vacation we can remember. This year with everything going on in the world we didn't think another trip aboard Island Hoppin' could get any better - We were wrong!
First - The rest of the US should take lessons from the US Virgin Islands government. You have to register on the USVI portal and have a Negative Covid test that is less than 5 days old when you arrive. Not really too many hoops to jump thru to get to this island paradise. In 15 days, they only had 128 new cases reported across all of the USVI. Tucson, where we are from, was reporting 10 times that number every day!!
Once on the boat you are in your own Covid Free bubble with 6 of your best and closest friends (Yes, Taylor and Margaret you are part of the 6!!). You can truly reclaim some normalcy to your life that none of us has experienced in over a year now and may not experience again any time soon.
Of course when on shore we wore masks and followed the same social distancing as in the states but - Remember you are in the islands where everything is open air, ie restaurants. So dining was a relaxed atmosphere with very little chance of anything Covid related.
USVI vs BVI. The British Virgin Islands had some very restrictive quarantine requirements for visitors, so we opted not to go the BVI. We spent all of the days exploring the USVI. Taylor, the captain, knows the USVI like the back of his hand. We experienced tremendous bay and beaches, ie Maegen's Bay, Lovango Cay, Buck Island, etc - all in the USVI. We did not miss going to BVI at all. As they say you should see the USA first – this is really true of the USVI.
Island Hoppin's is one incredible boat. The staterooms are luxurious and not cramped. Individual room temperature controls make sleeping very pleasant regardless of the outside temps. There is plenty of storage and each stateroom comes with a private bath. There is one very unique feature about the bathrooms that isn't available on most boats this size- we will leave this as a pleasant surprise for you.
Now the crew – Taylor and Margaret. I don't think there are enough superlatives in the English language to adequately describe these two. They are genuinely nice people. They see to your every need while making sure your voyage is exciting and safe. They know the area around the islands like they are natives. Margaret is a phenomenal chef. We caught some King Mackerel one day – she served us the most amazing meal made from it (not to mention she was the one who cleaned the fish). Every meal she made was a gourmet experience. While being a very accomplished boat captain, Taylor is one outstanding bartender. Every drink from his island Pain Killers to an Old Fashion was exquisitely made. BTW – both are dive masters so if you want to get certified to scuba dive this is the perfect opportunity.
The boat is equipped for just about any water sport you want. We did some great snorkeling and kayaking while others in our group got in some scuba diving.
Some trip highlights:
• Meagan's Bay – One of the most beautiful beaches in the world
• Lovango Cay - Great restaurant (Totally open air with reduced capacity)
• Trip to St Croix - Dolphins swimming with the boat (It was amazing!)
• St Croix – Beer drinking pigs (Have to see it to believe it)
• St Croix - Island excursion to the farthest eastern most point in the US. (With a stop at a great island brewery)
• Buck Island - A hidden gem Taylor knew about. Beautiful beach with great snorkeling
• Salt River – A bay with bioluminescent plankton (Something not to be missed)
• Christmas Bay - Abundant sea life everywhere.
• Maho Bay - One of our favorites. Turtles everywhere. A great beach bar (Thank you Kayla and Busy- the wonderful bartenders).
So for the math or science inclined here is the formula/ equation for your next vacation –
1AB + 6BF + 2IC + 3 BI = 1 TUV
Translation -
1 Amazing Boat + 6 Best Friends + 2 Incredible Crew + 3 Beautiful Islands =
1 Truly Unforgettable Vacation

December 2020 USVI Charter
Thank you for giving our family an adventurous bonding experience and week in paradise that we will forever cherish! The food was spectacular, the cocktails divine, the SCUBA and snorkelling were majestic, the hiking was amazing, the sailing superb, the games of Cards Against Hummanity, Mexican Train Dominoes, Shut the Box, Chess, and Uno were so memorable, the birthday/graduation celebration was beyond our wildest expectations - and yet what we will all remember with greatest affection, love, and admiration is how the two of you approached each moment with such care, thoughtfulness, and genuine, heartfelt dedication. And the cherry on the chocolate mousse and apple crumb cakes was also being able to share our stories, our unique holiday celebrations, and such joy and laughter together. We are forever grateful - thank you!!! "Shabbat Shalom!"

Ps. We can't forget the stellar napkin art!!

Love,
Alison, Alan, Arthur, Abe, and Levi
Chattanooga, Tennessee

December 2020 USVI Charter
What an amazing time with you both! The gorgeous and well maintained boat, incredible meals curated to every food taste, the touring of the water and islands, perfect restaurants recommendations, killer playlists, island cocktails - wow!

You provided our family a truly memorable experience, and the night snorkel on our last night sealed it!

Thank you! We hope to sail with you again,
Judy, Andrew, Taylor, Drew, and Ford
December 2020 USVI Charter
What a fantastic week around the USVI! We got to check out new destinations and made some new favorite spots. Thank you for salvaging our December vacation 2020. This was our first vacation ever spent on a boat. I have made memories that will last a lifetime. I absolutely adore the both of you, you make a fantastic team. Margaret, you have made us some of the best meals of our entire life. Taylor, you're one of the calmest most outgoing people. Our diving experience was amazing! Thank you both for an incredible week that I'll never forget. Oh, and thank you for teaching me how to master the Painkiller! Can't wait to show my friends!

-Savannah and the Carter Clan
November 2020 USVI Charter
I want to shout from the hilltops what a fantastic vacation our family just had on Island Hoppin' in the USVI! I've been telling everyone. At first we were afraid of Covid, then we were disappointed it had to be USVI instead of BVI. Turns out both were a plus!

Covid made this vacation especially sweet. We didn't wear a mask for a week and forgot about all the troubles in the world while we were floating and sailing around the most beautiful waters!

We were unaware that the USVI had so much to offer. Each bay we anchored in around St Thomas and St John had a different feel and vibe. Some beaches were the fine powdered sugar beaches and others were rocky with sea life everywhere. One bay would be secluded with maybe one or two other boats and yet we loved a more populated bay that had a pizza boat we got take-out pizza from! We SCUBA dove three different days and some of us four. Each location was different than the one before, causing debate in the evenings over which was the best. So fun to peruse through the Carribean fish book with different family members and significant others discussing the variety we saw during the dives but didn't know their names. If you are in to SCUBA some of our highlights were: Lionfish, puffer fish bigger than a football, trunkfish, lots of different rays, lobster, octopus, octopus, octopus (my favorite), trumpet fish, eels, shark, (shouldn't even mention turtles as they are an everyday sighting with or without SCUBA). I loved the coral and the sea pearls. The colors were magnificent! Others on the boat would have a different list I'm sure.

Friends ask if a week on a boat is hard. Hard? OMG. We didn't get to see everything! There was a wreck dive we didn't get to do and more hiking we could have done. We didn't even have time for some of the water sports like wake-boarding! Some of the things we did do: SCUBA, snorkeling, bone-fishing, trolling off the back of the boat, hiking, exploring abandoned sugar plantations, discovering a waterfall with petroglyphs from 900AD on the rock walls, visiting an abandoned guest house with the best views looking over the BVI and the USVI, hearing Captain Taylor's folklore about pirates, slaves and contemporary crazies as we passed Jeffrey Epstein's island. Margaret had us making our own fresh pasta one night while listening to "Hey Mambo." We received a different sunset drink each night and we enjoyed learning how to make Bushwackers and Painkillers from these experienced bartenders. I'm still dreaming of Margaret's dinners! Oh to be back in the USVI on Island Hoppin'! Next year for sure!

#causingAngst
Tim and Ann, Sophi and Lucas, Taylor and James, Nathan and Elena

November 2020 USVI Charter
Magaret and Taylor we want to thank you for the best vacation our family has ever had. We keep singing your praises to all our friends.

We could have never imagined the beauty of the coves and beaches of St. John and St. Thomas. Each cove was special and unique in its own way The eight days we were with you went by so quickly and effortlessly starting with Margaret's exquisite breakfasts each day. That was great eating and drinking🥤.

We keep reminiscing about the snorkeling tours that Margaret took us on Christmas Cove to see turtles and rays. The hikes to the sugar mill and water fall on Saint John were breathtaking. Going with Margaret (a real mermaid) to catch lobsters was another highlight of this special trip. The beach at Cinnamon Bay is the best we've ever seen. We finished our cruise in great way with Taylor patiently teaching us how to scuba dive so we could view the breathtaking beauty of the reefs from 30 ft below the ocean surface. Taylor taking the kids wakeboarding and riding the hot dog was the perfect culmination to 8 days of exquisite cruising.

Super big hugs, kisses and largest thank you,
Arty Family
I know this won't be the last time we travel with Margaret, Taylor, and Island Hoppin'.
It's taken a full week, but we've adjusted to life back on land. We could not have dreamed of better hosts or asked for better care than what Margaret and Taylor provide. Margaret is the perfect hostess and lover of island fun. Our numerous snorkeling expeditions last week made me feel like a little kid again. She is such a gifted young woman with her ability to know nature, assist with the needs of the boat and instructions of the captain, and cook like she stepped off the set of MasterChef. The meals she prepared are nothing short of cuisine. My husband refuses squash, but she made a dish with butternut squash so good one night, he asked for seconds. Taylor is ever the calm, stoic captain who not only ensures the boat and trip stay on schedule, but that the coolers stay full and the boat is in shape to entertain. You want for nothing on your trip with Taylor as the captain of the boat. He always made sure everyone was comfortable and that we were taking full advantage of all that Island Hoppin' offers. Margaret and Taylor made great recommendations for on shore fun and seamlessly guided us through the customs process both crossing into the BVI and heading back stateside. They are a knowledgeable, well organized team. You won't find better cruising in paradise than this gorgeous catamaran and the beyond amazing crew who man the vessel. I've never been homesick for a vacation until now. I know this won't be the last time we travel with Margaret, Taylor, and Island Hoppin'.
What an incredible boat!!
Let us first say that we were totally new to any kind of sailing or sailing adventure like this. Have been on a couple of small sailboats years ago for an afternoon sail but that was the extent of our sailing experience.

The Boat:
What an incredible boat!! No expense was spared by the owners when they outfitted this boat. Everything was done to enhance the experience.
Staterooms-
• Even though it is a catamaran the individual staterooms have plenty of space.
• The beds were just slightly smaller than a conventional queen size bed - extremely
comfortable.
• Every stateroom had its own temperature control – the air conditioning was a welcome
benefit for sleeping at night.
• Each stateroom had its own bathroom with a shower. What I am told that is unique about
Island Hoppin' is the ability for the toilets to flush toilet paper. Most boats do not offer this
benefit/feature.
• Plenty of fresh, hot water for the shower.
• Boat has its own fresh -water system so no need to make repeated stops for fresh water.

Common Areas
• The back deck was very spacious. You never felt crowded. Plenty of seating room.
• There was additional space to hang out on the front of the boat for sunbathing.
• The bridge/ upper deck was really cool. Lots of space to enjoy the incredible views.
• And Yes, for those who can't be unconnected for a week, the boat does have Wifi.
Activities
• Boat comes fully equipped with just about every water related activity you can want.
• Complete snorkel and scuba gear was available. Everything was new and in perfect
working condition.
• The Captain is a dive instructor and the Chef/ First Mate is a Dive Master. They know all
of the great places in the islands to snorkel and dive.
• During our dive and snorkel trips, we saw turtles, rays and great variety of ocean fish.

The Crew
Margaret and Taylor were amazing!!! We can't say enough good things about them. They made the whole trip as relaxing and fun filled as possible. They saw to everything for us. Always cheerful and pleasant nothing seemed to bother them.
Taylor is an excellent captain – knew all the great places to go to. Handled the boat with great skill and confidence. Made us non-sailors very comfortable and at ease.
Margaret is an incredible chef - every meal was a gourmet experience, rivaled some of the best restaurants we have eaten in around the world.
We are still debating which one was the better bartender!! (And the boat had an exceptional stock of fine beverages and a great wine selection)

The Islands
In spite of the US and British Virgin Islands still trying to recover from 2 devastating hurricanes, the islands were beautiful. Every sunrise and every sunset were a sight to behold. Incredible blue water and beautiful scenery.
We made several stops during the trip to sample the local flavor (usually made with some type of rum). Everyone was extremely friendly and very helpful. (Yes, Taylor and Margaret know all the good places to stop - Soggy Dollar, Full Moon Party, etc.)

Bottomline
This was the most relaxing, enjoyable vacation we can remember having in the past 20 years or more. The 7 days on board flew by. The entire trip was tailored to the passenger's comfort and enjoyment - All thanks to an incredible crew, a fantastic boat and mother nature.
What would we change if we did this again - Nothing!! It was as perfect as you can get.
Second Trip Just as Wonderful!
Second Trip Just as Wonderful!
In the late summer of 2018 Tracy and I took were on the Island Hoppin on its relocation trip prior to hurricane season. This year we cruised the US and British Virgin Islands.
We arrived a few days early and stayed on St. John at the Westin. It had been ravaged by a hurricane a few years back but has rebuilt and reopened. We rented a jeep and circumvented the island stopping at numerous beaches. St. John's is beautiful and we enjoyed our time there but given a choice of seeing from the land side or taking in aboard Island Hoppin, we would definitely suggest the later. At the end of our trip we went back to a number of St. John's beaches only from the water side - definitely the way to do it.
Since our last visit, Island Hoppin does have a new crew. While the old crew was excellent, we absolutely adored Taylor, the current captain, and the first mate/chef, Margaret. We loved everything about them from the moment we got onboard.
They both are very professional which instilled us with confidence in their abilities. It was unseasonably windy for January during our trip, however Taylor and Margaret knew the islands so well they were able to modify the itinerary to take us to the calmest waters given the circumstance. On many islands we visited, they had excellent local connections that took us on island adventures.
Taylor and Margaret were able to set us up with dive gear and Taylor led us on our underwater adventures. When diving we certainly appreciated the attention to us and the knowledge of were to look for the most memorable ocean life.
Margaret is an excellent chef. Tracy and I were both dieting (well kind of anyway), but yet Margaret was able to incorporate healthy ingredients that felt like gourmet cuisine. Both Taylor and Margaret were also adept at fixing the end of the day cocktail for us.
As described after our last trip, Island Hoppin is absolutely gorgeous! There were few, if any boats under 60 feet that we saw that were as impressive. Once again, Tracy and I shared the boat with 2 other couples. We had more than enough room in our cabin and in the common spaces below and above deck to never feel cramped or in anyone's way.
We absolutely love the high end custom coffee/espresso maker that is set up for us every morning. I would always add a little bit of "love" (liquor) to my morning coffee but that is of course optional. The boat comes with all the toys so we were constantly in the water enjoying ourselves including scuba diving or snorkeling. Taylor knew the best place to discover sea turtles during our in water excursions and we encountered them during our swims on a number of occasions. Island Hoppin also has lots of spots on the foredeck to either sunbathe or curl up with a good book.
In addition to time on the water, we had some pretty amazing sight seeing trips on the Islands. As
previously mentioned, Taylor and Margaret set up with locals that took us around to the best, overlooks with scenic vistas. The locals also got us right into bars/restaurants where we indulged in local food/drinks.
While every island was a blast a few experiences really stuck out for us. One of the first places we visited in the BVI was a floating bar called Willy T's in Bight Bay on Norman Island. The sign says no jumping off the upper deck, however, word is that free drinks are given for those jumping off topless. I couldn't talk Tracy into it. After jumping topless, I discovered that unwritten policy doesn't apply to men.
On Virgin Gorda we took a memorable hike down to the Baths. These are amazing rock formations with hidden coves, surrounded by stunning boulders and cave formations which as the name implies are generally filled with water. The hike itself was of moderate intensity but the destination was well worth it.
White Bay on Jost Van Dyke was another of our favorites. The white sand beach by itself would have made the stop exceptional. The stop includes the famous Soggy Dollar Bar where we had to have a Painkiller. In our minds the highlight of the beach is a little bar called Gertrude's. At Gertrude's you mix your own drink and Olga, our host, was an absolute delight and helpful with her suggestions.
On Tortola we had a local take us to Stoutt's Lookout Bar which, as the name might imply, because it hangs over a cliff, has one of the best views in the BVI. It also has by far the best drink we had anywhere. A BBC is Banana Bailey's and Coconut. We think Stoutt's also uses real ice cream. Regardless it, combined with the view was heaven.
We were luck enough to be in the Virgin Islands over a full moon. While we had never heard of a full moon party, we became enthusiastic participants of the one we went to at Trellis Bay. There are stilt walkers and bonfires set in raised iron containers in the Bay. The crowd, including us, were of course into the whole atmosphere of dancing and celebrating life under the full moon.
The above is just a taste of our overall experience. In summary, we were on one of the most gorgeous boats, in one of the world's beautiful locations, with a delightful crew and our best friends. Really, how can life be much better?
You have a far greater impact on families than you realize!
Thank you so much for everything, it was soooooo much fun. I loved everything we did, especially the skiing and goat calling and helping me with my shark fear (but now I'm scared of walking on a beach with coconut trees). The food was so good, I don't know how you ever made this food because it is literally the best food I've ever tasted. You guys played a big part in making this week so fun and always made us all laugh. It has been such a fun week and it is largely due to you guys.

Wow, what an amazing trip. We truly enjoyed ourselves and all the adventures. You guys made the vacation much more memorable. The mechanics of the trip were fine, but what made it a family memory was you guys. I'm sure you realize this but you become a big part of many families. This trip could have been nice but it was amazing because of your attention/guidance for our girls and us. You have a far greater impact on families than you realize. You helped us make memories we will cherish for years to come.

Thank you so much,
Larry, Kelly, Kristen, Devyn, and McKenzie

Thank you so much for sharing your home, your islands, your weather, your wisdom and hospitality with us!
The Hices had an absolutely wonderful vacation/adventure week! Thank you so much for sharing your home, your islands, your weather, your wisdom and hospitality with us! We are in awe of your sailing, scuba, free diving skills…. As well as your culinary expertise and awesome cocktail recipes. Feeding our family (ie. Rocco aka "Papa Ya") was a feat in itself and you pulled it off perfectly. I am sure we made some incredible memories this week - and we are already excited to come back to the BVI's and Better Days to make some more - with your help of course! Wishing you both a wonderful rest of the season - and hopefully some relaxing days ahead.

XOXO,
The Hices

We've been on several crewed charters in the BVI and y'all are absolutely THE BEST CREW!!
Thanks for the best time ever!!! Already planning for our next adventure! Y'all are the best!!!

We had a wonderful time…. Of course! Can't wait to come back and do it again. Y'all are the best!!!!

Thanks for everything! We've been on several crewed charters in the BVI and y'all are absolutely THE BEST CREW!!! Hope to see you again!

All the Best,
Suzi and Mark, Ben and Harriet, and Stephanie and Joe
#thedinghygirls

Thank you so much for the best vacation ever!
Thank you so much for the best vacation ever! We had so much fun. The food was amazing and the diving was excellent! The boys had a ball tubing and wakeboarding. We will miss the overnights in these beautiful waters. It truly was the most relaxing vacation ever.

Love,
The Peverall Family

So grateful for your thoughtfulness, care, and willingness to embrace our family's needs!
It has been a pleasure getting to know you. We can't thank you enough for your generosity, insights, positive attitudes, and overall awesomeness. We had a wonderful week on White House / Better Days and will remember our time and the fun we had fondly. Please come visit us in San Francisco!

So grateful for your thoughtfulness, care, and willingness to embrace our family's needs. Your efforts made for a spectacular vacation! There are so many great memories - we will share our pics from Maho to Privateer Bay and the kids were beyond thrilled to check off the tubing from their bucket list. From the many delicious meals, drinks to SCUBA, snorkel, and yoga moments. Anyhow, we do hope you will keep in touch and please visit us!

All the best,
Zoe, Zara, Zac, Trip and Michelle

Your smiles are contagious and your generosity and warm personalities made for such a great week!
Thank you so much for the most memorable and relaxing vacation ever! Your smiles are contagious and your generosity and warm personalities made for such a great week! Thank you for all the awesome dives, wakeboarding, and of course delicious food and drinks.

We will never forget how you made us all so comfortable and the sweet way in which you interacted with both Mallory and Brynn. Your patience and hug hearts have certainly left an impact on our family! We are counting down the days until next spring break already in hopes that we can spend another week in paradise with both of you! Enjoy your time in the islands, continue to laugh and love - it suits you both so well!!

Thank you for the memories, they will never be forgotten!
Christy, Matt, Mallory, and Brynn

Thank you from the bottom of our hearts for the fellowship, food, drinks, and fun!
Thank you so much for hosting the "Carolina Crew" on White House for the most amazing vacation ever! Living life on island time was just what the doctor ordered for this Type - A group of work-a-haulics. We left our mark on the Virgin Islands - Mermaid Bay, Foxy's Dance-a-Thon where we left our mark on the dance floor, Cards Against Humanity (Everything is better with _____), and midnight birthday swims! What a paradise - we just wish the days were longer. Thank you from the bottom of our hearts for the fellowship, food, drinks, and fun.

Your friends from NC,
Jim and Kim, Jimmy and Melanie, and Myron
"Vodka called and said we could dance!"
"It's a verb - Bushwhacked!"
"Doc on a rock!"

The hospitality and experience shared with us was far more than we expected!
Three couples from different corners of the country met here to rekindle old friendships and gained two more friends in Margaret and Taylor. The hospitality and experience shared with us was far more than we expected. People from Wyoming and Wisconsin are not accustomed to the sailing lifestyle and the graciousness of you patience made us feel right at home. It was a grand adventure that formed many memories that will last a lifetime.

Thanks again,
Mike and Lavonne, Steve and Sue, Talbot and Tracy
#thisdoesntsuck
Ps. Don't spank the captain!

Your care for the boat, guests, and each other set the tone for what has been a fantastic vacation.
Your smiles and warm welcome were all we needed to immediately feel at home. Your care for the boat, guests, and each other set the tone for what has been a fantastic vacation.

Exploring new places was a treat - and introducing Barb and Jack to some of our memories made them come alive again.The meals were DELICIOUS and so beautiful!

Thank you both for sharing your genuine, adventure loving selves with us so openly.

To Red Skies at Night and More Fun, Love,
Wendy, Dick, Barbara, and Jack
"Atlas Shrugged, Cribbage, Sudoku"

So happy you were our captain and chef!
Thank you so much for making our vacation to remember! We enjoyed all the stories you both told us of all the islands. Thank you for making us feel so completely at home. Scuba and snorkeling was fantastic! I think we all really enjoyed looking for the seaglass on Henely Island! We all admire what you are doing at your age - extremely well done! Thank you for teaching us to become better sailors. Both of you are so caring and patient! The martinis were amazing, cuisine scrumptious! So happy you were our captain and chef!

-The Ransom-Turkals

Thank you for everything - we'll be back!

This has been the best week that we could have asked for - thank you both so much for making it happen! From the moment we came aboard, we've been overwhelmed by your warmth and hospitality, and we've so enjoyed getting to know you both this week. From conch diving, to starting our own scooter gang, to late night Catan, and rescuing Hanes' belongings - y'all have gone above and beyond, and we are grateful not only for our time together, but that we are walking away with two new friends. Thank you for everything - we'll be back!

Taylor and Margaret were awesome…
We had a fantastic week vacationing on the White House. Taylor and Margaret were awesome… considerate, thoughtful, and fun. We snorkeled, hiked, paddleboarded, kayaked, went scuba diving, sightseeing, sailed (Taylor is a great captain), and wakeboarded. Margaret cooked us amazing meals for breakfast, lunch, and dinner. Her food was delicious. Margaret and Taylor made this one of our best family vacations. We can't wait to come back.

-The Hoyles

We've enjoyed every minute!
Taylor & Margaret, Thank you for giving us the most amazing and unforgettable week in paradise! We've enjoyed every minute. The delicious food and drinks, awesome water toys, stunning views, and experiences all add up to the memories we will keep for a lifetime. Y'all were so amazing, the trip wouldn't have been the same without you!

Thanks for a wonderful time, first class all the way! I could have not asked for a better trip and we feel blessed to have met you both.

Thank you!
-Cathy, Tom, Adam, Lauren, Taylor, Melanie

Sneed Yacht Charters.