Sneed Yacht Charters.


PALOMETA GUESTS COMMENTS
"It couldn\'t possibly have been more perfect!"
From the minute we boarded the catamaran and were promptly created with a warm welcome from Captain Cliff-- he simply said, "Welcome home," we knew we'd made the right choice. My wife and I were treated like royalty; the staff was very attentive to every need and seemed to intuitively know what would make each moment more perfect and delivered right on cue.

We spent three days sailing the Cayes from Belize City to ambergris Caye; Captain Cliff knew exactly where the best spots were to fish, snorkel, swim with manatees-- you name it; this crew knows there stuff. Every day was greeted with some great options and we simply had to choose what we felt like crossing off our bucket lists for the day. Anyone up for swimming with sharks-- there's an app for that; if turtles are more your pace-- they've got that covered too!

This is quite possibly the best vacation we've had in years. I don't know how we'll ever top it! I don't think I'll try; I'm just going to book another trip next year!!!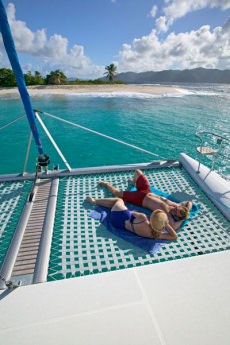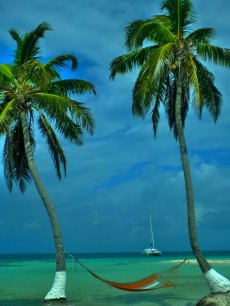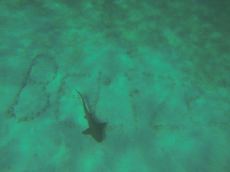 "A trip of a lifetime!!!"
To say that this was a trip of a lifetime does not even do it justice! This was an unforgettable experience that we cannot wait to do again! My husband and I traveled with friends and were treated like royalty on board Palometa! Cliff and Rachel were absolutely amazing! The food was the BEST we have EVER had (and we have traveled a lot!). Cliff and Rachel went out of their way to see that we had every experience we wanted from learning about sailing, to snorkeling (seeing sting rays, nurse sharks, tons of fish, sea turtles, you name it!), meeting the locals, learning to punta dance, and tripping around to smaller islands to experience the culture and food. I just cannot say enough about the amazing time we had. We gained a vacation experience of a lifetime and new friends! Who could ask for more? Take a vacation on board Palometa...you will NOT be disappointed! Happy travels!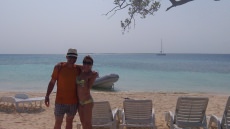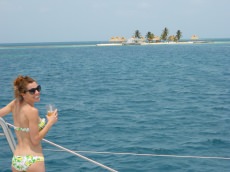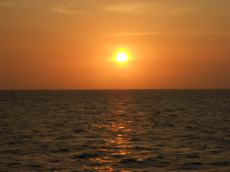 "You better Belize it!"
This was my second trip on Palometa and it just gets better every time! The Captain and his crew delivers a 5 star service that's unforgettable. Sleeping quarters are spacious and clean. There is plenty of lounging space everywhere on your personal catamaran. The crew services every desire from making meals, your next beverage to making your bed and cleaning your room & bathroom every day. It's not just those things either. Anything you want is handled by the crew. Scuba diving arrangements, snorkeling, cleaning gear, kayaking, fishing... Everything! You get quite spoiled! :) They even let me take the butter on the last day as it was my favorite! An export from New Zealand that is devine! I love this company, their service and the crew. You won't find a better Belize adventure! You better Belize I'll be seeing them next year and many years to come!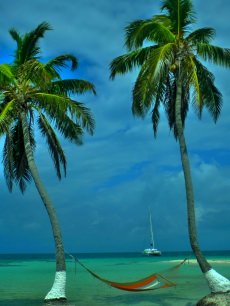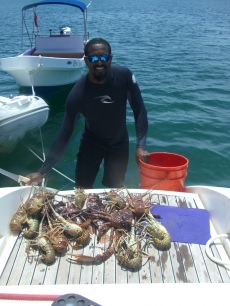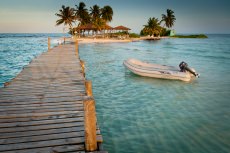 Unbelizeable!!!!
Just got back from an amazing holiday on board Palometa. Seven days of sailing,snorkelling and exploring the cayes. The Palometa is a lovely boat with lots of luxury. That said the real highlight of the trip was Capt and the crew. Their hospitality made us feel like we had been friends for years. They went out of their way to make this an exceptional holiday. Breakfast,lunch, dinners and snacks were scrumptious. We now have to go on a diet! We highly recommend sailing on Palometa and can't wait to return ourselves.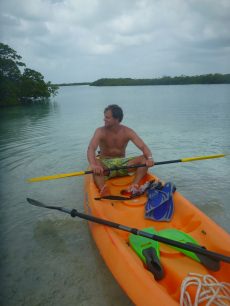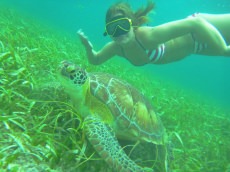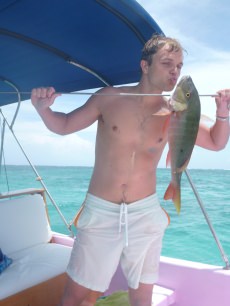 Sneed Yacht Charters.