Sneed Yacht Charters.


CREW PROFILES
Title
Name
Nation
Born
Licenses
Captain
Deniz Tugal
Australian
0
0
Number of Crew: 7
Languages: English, Turkish and Croatian.
Crew Profiles:
CAPTAIN
DENIZ TUGAL
Australian - Joined: December 2009
Languages: English and Turkish
Captain Deniz Tugal sailed to Turkey from Australia with his family on a small sailing boat they built. Since then, he has been based in Turkey and Europe living his passion for the sea and boats. Deniz started his career in the hospitality industry and has been a captain on yachts for the past 10 years. He joined Meya Meya in December 2009 while she was still in the shipyard and is at her helm since the past 6 seasons, with great references. Deniz is very knowledgeable and knows the Turkish coast and many of the Greek islands very well. In his spare time he enjoys snowboarding, wake boarding and motocross.

ENGINEER
TBC

FIRST MATE
NECMETTIN DOMRUK (Nec)
Turkish - Joined: November 2011
Languages: Turkish and English
Nec knows Meya Meya inside out. Prior to his current position, he worked on several sailing and motor yachts mainly in Turkey and Greece but also in Northern Europe. Nec is highly qualified and very knowledgeable in all aspects of the yacht.
He will organise tender services and all water-sport activities on board and is very efficient when it comes to handling shore- based activities or any special requests. Nec is looking forward to sharing with you almost 20 years of experience in the yachting industry.
He loves football, reading, movies and spending time with his children.

DECKHAND
SAIM BAGCEL
Turkish - Joined: March 2014
Languages: Turkish and English
Saim is first experience on board luxury super yachts is dated back to more than 10 years ago. Professional, discreet, always smiling and aware of the guests wishes, Saim is an asset to the team with knowledge and flexibility in his duties. Although you will mostly find him on deck or with the tender around, he is also a great assistance to the interior team.
In his spare time Saim enjoys being a handy man at home, gardening and spending time with his family.

CHEF
BORIS PREDOVAN
Croatian - Joined: July 2011
Languages: Croatian, English and Italian
In 2003 Boris discovered the world of yachting, working on yachts ranging from 36-86 meters (private and charter) over the years. His cuisine is a delight for the owners and guests. Boris is creative, innovative and versatile. He was trained as a chef but also as a baker (bread, cookies, cakes) and comes with 25 years experience as a chef. We are sure Boris will make your time on board very memorable.
In his spear time he enjoys playing guitar, reading, walking, mountain hiking and history.

CHIEF STEWARDESS
HILARY LITTLE
New Zealander – Joined: May 2011
Languages: English
Hilary has a love for the water, growing up in New Zealand in a seaside town sailing was a major part of family life.
After completing a degree in Hospitality Management and working in hotels, Hilary started working on yachts and has been doing so for the past 7 years. You will find with her warm and outgoing personality, she is very flexible and adaptable to all guests requests and requirements. During her years on Meya Meya, Hilary has always been praised by the owner and guests for her efficiency and dedication. This will be her third summer season aboard the yacht. Hilary's interests include horses, sailing, wakeboarding, surfing and snowboarding.

SECOND STEWARDESS
TBC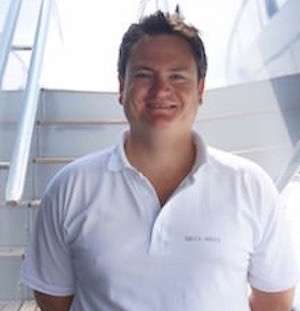 Deniz Tugal
Captain
---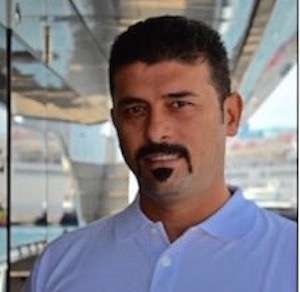 Hasan Cingil
Engineer
---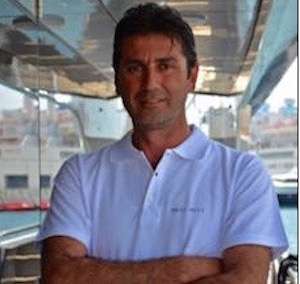 Necmettin Domruk (Nec)
First Mate
---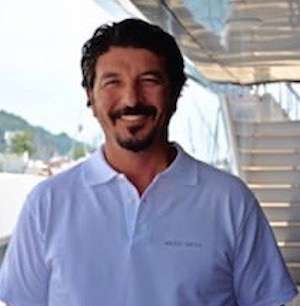 Saim Bagcel
Deckhand
---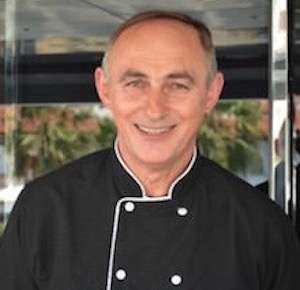 Boris Predovan
Chef
---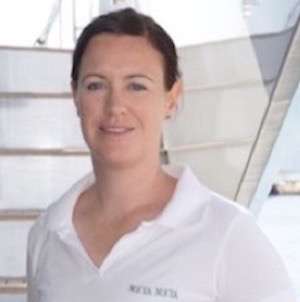 Hilary Little
Chief Stewardess
---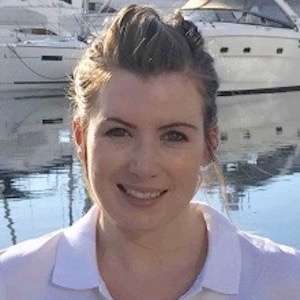 Lauren Fitzgibbon
Second Stewardess
---
Sneed Yacht Charters.