Sneed Yacht Charters.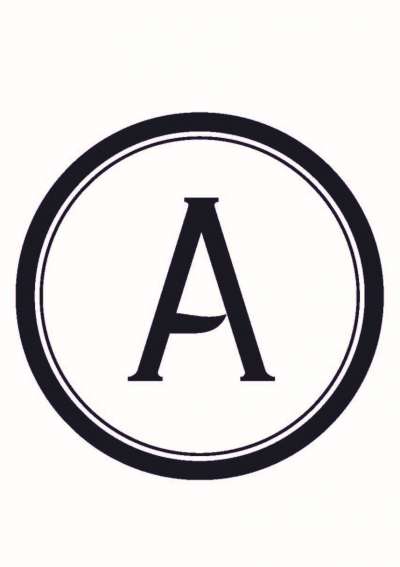 Previously named Wild Thyme

CREW PROFILES
Title
Name
Nation
Born
Licenses
Captain
Ben Leeder
British
0
Chef
Rory Carville
Irish
0
Number of Crew: 7
Languages: English, French, basic French
Crew Profiles:
CAPTAIN: Benjamin Leeder – British
Joined Spring 2019
Ben a South Pacific born English-man, has had a yachting career spanning more than 18 years, with the last 10 years as Captain on both private and charter yachts. it could be said that Benjamin was always destined for a life on the high seas. After graduating with a BSc (Honours) degree in Biomedical Science, Benjamin decided to take a well-deserved summer break in the South of France and the rest they say is history.
Ben spent 9 years as Captain onboard the very successful charter yacht M/Y Little Jems only leaving as the vessel was sold. The past two season he has been Captain onboard the 41m M/Y Namaste 8.
Ben tries to instill an effective, efficient and harmonious atmosphere onboard. He is a very proactive person who endeavors to lead by example.
Aside from his various marine qualifications, Benjamin is also a qualified Personal Trainer, Sports Therapist and Masseur. Benjamin is a keen sportsman and enjoys participating in a wide variety of sports be it on land or water.
Previous yachts: M/Y Namaste 8 (41m), M/Y M/Y My Way, (41m), M/Y Little Jems (26m)
Languages: English and basic French


CHEF: Rory Carville – Irish
Joined Summer 2020
Rory is an experienced, Michelin star chef who has accrued a great deal of experience cooking for high-end, discerning clientele on land and sea, both in Ireland and France.
Rory describes his food as "refined, that mirrors the excellence of seasonal market produce." He most definitely has a creative flair and a keen eye for detail making each dish a sensation to the taste buds!
Joining the dynamic Aura crew for the 2020 season, Rory has his knives sharpened and razor focus to bring on the "WOW factor!"
Languages: English


CHIEF STEWARDESS: Kathleen Van Eeden – South African
Joined Spring 2018
Kathleen hails from Jeffrey's Bay in South Africa and is a trained dancer and yoga teacher. It was her love for travel and desire to explore that attracted her to the yachting industry and in 2012 she landed her first job as sole stewardess on the busy charter yacht M/Y Happy Hour (32m) before moving quickly onto M/Y Siram (54m).
Kathleen's prior experience in high end hospitality installed in her an efficient manner, creative thinking and professionalism – all skills that she mirrors today.
In her spare time, Kathleen is unable to resist her love for sport and she is at her happiest when she is involved in any kind of sporting activity.
Languages: English, Afrikaans


2ND STEWARDESS: TBA - Spring 2020


MATE: Jeandré Fourie - South African
Joined Summer 2020
This ex-professional cyclist, studied to be a civil engineer and embarked upon his (2nd) career initially in the Netherlands and later back on his home ground of Cape Town, South Africa. The glimpses he got of the sea, whilst on the saddle and from the construction sites always caught his eye and finally in 2016 Jeandré took his first steps into the yachting industry.
With 4 successful seasons behind him, spent on yachts ranging from 27m to 67m, Jeandré has never once taken his eye off the prize and is working hard to attain the necessary qualifications needed for him to make vital progress within his field. He confesses that focus and pride make him a natural leader and his easy- going temperament make him an exemplary crew member!
Jeandré still loves his sports and when time allows, he doesn't miss a chance to jump on a bike or rush off for a game of squash.
Languages English, Dutch, Afrikaans
Previous Yachts: M/Y Harmony (45m), M/Y Siran (67m), M/Y Thumper (40m), M/Y Two Kay (34m), M/Y Serenity J (55m), M/Y Willow (42m), M/Y Hayken (50m), MY Stae (27m)


DECKHAND: Christopher Park - British/South African
Joined Spring 2019
Chris grew up in a family business of restoring and repairing classic British cars from Jaguar, MG and Rolls Royce as well as having boats in the family either going to the dam or Hermanus lagoon for fishing and leisure trips with water sports (skiing, doughnuts and jet ski).Having completed his yacht master sailing from Cape Town to Madagascar in 2015.
Previous Yachts: M/Y Basnalina II, M/Y Yalla (47m)
Languages: English


CHIEF ENGINEER - Wilmar Revelleza – Filipino
Joined Spring 2020
"Wil" gained extensive experience on board merchant cargo vessels and has been travelling the world since 2003.
Looking for a change of scene in 2015 he turned his attention to the yachting industry where his focus and skill set were happily received.
Wil admits that his solid background and his reputation as a dependable and a hands-on crew member with a can-do attitude, make him a vital team player and he is happy to join the vibrant crew on board Aura.
Previous Yachts: M/Y New Star (30m), M/Y Polaris 1(50m), M/Y Miraggio (40m), M/Y Secret Life(45m)
Languages: English




Sneed Yacht Charters.