Sneed Yacht Charters.



THE BIG DOG GUESTS COMMENTS
Multi repeat guests - March 2020
We think of you both so often. Once again, we had the most incredible trip with you on the Big Dog. We keep thinking about all of the delicious meals, the incredible swims, snorkeling, paddling, cocktails, sunshine, we are so grateful to you both for all that you do to make it so heavenly for our whole family. Friends for life. The Garrels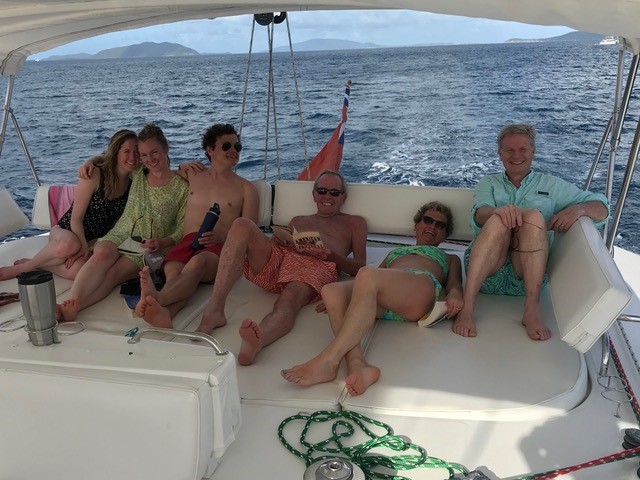 Mid Feb 2020
"Mere words are insufficient to describe the incredible trip and wonderful honeymoon with our friends and the two of you. Your wit, charm, hospitality and fabulous food will stay with us for many years. Thank you for making our sailing trip in paradise so special. Debbie and Patrick Kruczek,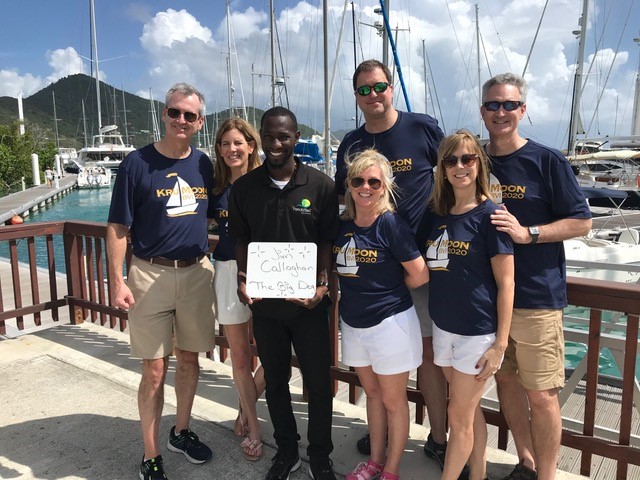 Early February 2020
"On our first visit- 30 years ago, we drove to the airport with tears in our eyes. We knew we had to be back. It will happen again today- this time we feel like we're leaving family behind". Brock Johnson, Feb 2020.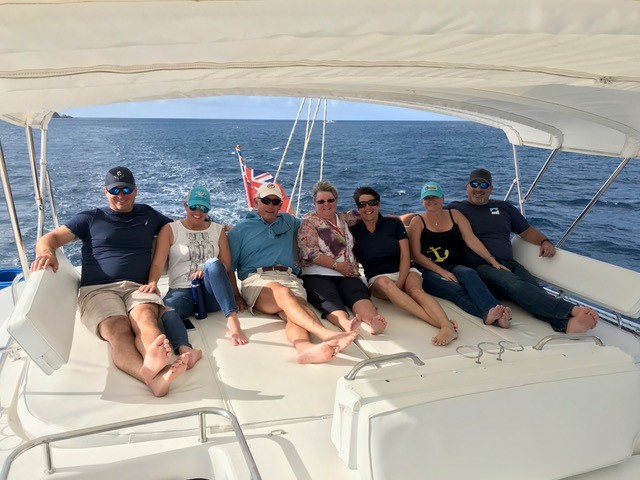 New Year Charter 2019 -2020
"We cannot wait to come back. Perfect week on a perfect boat with a perfect crew- we feel like we gained new friends for life. " The Fletcher family, New year trip 2020.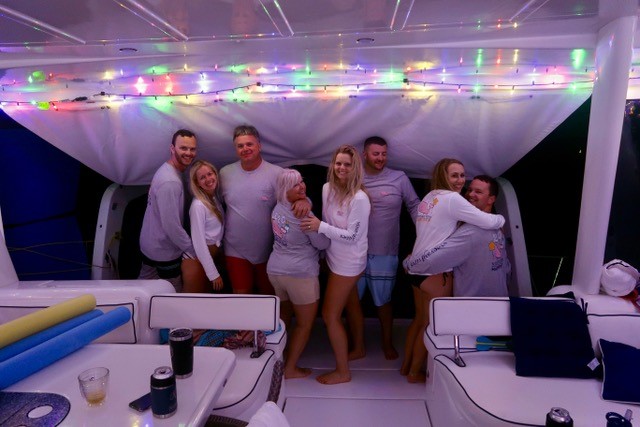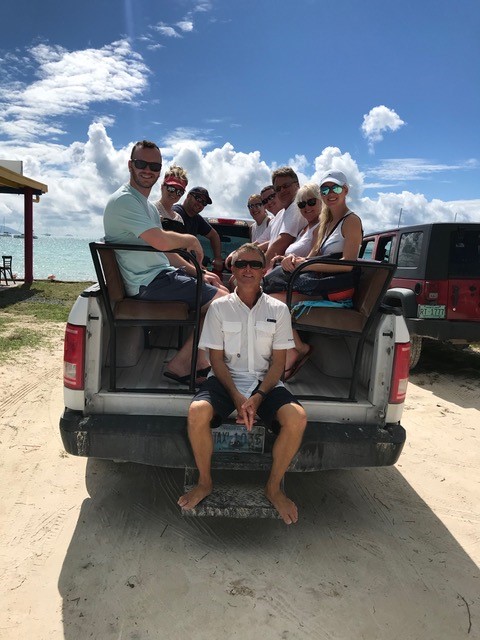 April 2019
This was our 5th BVI charter and the first for us on The Big Dog with Ruth & Terry. Ruth & Terry were great. They made us feel comfortable and right at home. the trip was amazing from the diving, the snorkeling, the food, the painkillers and the bushwhackers. We highly recommend The Big Dog.
Chris V.
January 2019
The trip was fantastic!! From the time we met Terry and Ruth at the dock and boarded the Big Dog until our departure on Scrub Island nothing could have been better. The yacht was in great condition, very comfortable and well stocked. We cruised and sailed to so many great islands and always felt safe. Terry and Ruth, they must be the best team in the BVI's!! Very professional and lots of fun. And Ruth is a great cook with a menu that couldn't have been better. And Terry's "cocktail of the day" was just great too! I can't say enough about them. We felt like friends together.

I could go on and on, on a 1-10 scale the experience was a solid 10.
We plan on doing this again in the future and hope Terry and Ruth will be available to charter us.
Thank you also for making this trip work.

Art & JoAnne

New Years 2018/19

Our family of seven had the trip of a lifetime with Ruth and Terry Ross aboard The Big Dog. The sailing was beautiful and relaxing. Our grown children enjoyed all the toys on board with water skiing, tubing, scuba diving, paddle boards and sea kayaking. Terry and Ruth are so gracious and accommodating. The food on board was 5 star gourmet. How Ruth does it in the galley kitchen is pure magic! The menus were varied and the food was delicious and plentiful. The boat is immaculately maintained with plenty of room to spread out and relax.
My only regret is that the trip ended after an amazing week in the BVI. I would highly recommend them to anyone!
Kathleen M and Family, Jan. 7th, 2019

Without a doubt we hope to do it again
The entire yacht was gleaming, welcoming, and set a great tone. The cabins and beds were slightly larger than expected. The bathrooms were well designed and had all needed equipment. Terry & Ruth did a phenomenal job keeping everything tidy and clean. Towels were changed out during the week and everything was comfortable.

There was more than enough space for all six of us to spread out and relax. The front netting was a fantastic place from which to enjoy the boat under sail. The yacht had a great mix of lounging space with each of us being able to sun or shade at will.

I was never once nervous with Terry at the helm. He was patient and explained all questions thoroughly. He was incredible when interacting with the kids!

It is very apparent Terry knows the area well. He created a good mix of secluded coves and those with more activity. The dives were well thought out, as well as the snorkeling experiences.

Ruth is a treasure! How anyone prepares five star meals in a galley that small is beyond me! She went above and beyond to make sure everyone enjoyed every meal. The desserts were also INCREDIBLE

Ruth and Terry both did a great job with the two teenagers on board. The absolute best endorsement I can share is that the sixteen year old (very social and at first not thrilled with being away from friends) didnt want to go home!!

Without a doubt we hope to do it again in the next few years but only with Terry & Ruth!
Trip of a Lifetime
Dear Ann

We had a trip of a lifetime and Terry and Ruth were absolutely brilliant. It was a great match for what we wanted and they could not have been better for us and especially the kids, who all came back having had a wonderful time in the BVIs and the sailing was fantastic, food terrific.

Unfortunately we nearly missed our flight back thanks to the terrible Liat Air who I never want to go near again! As they say time to spare, fly Liat Air

Thanks for all the help
David and Elizabeth
11/12/16
To the crew of The Big Dog

After a year of looking forward to this trip, the planning, the hype, etc... The risk was we would have built things up too much. Not the case. Quite the opposite. Everything was perfect.
The cruising, snorkeling, diving, etc.. all great meals, snacks and booze all 5-star.
Thank you for taking the time to make our trip so special.
We all leave with a beautiful shared memory.

Best wishes,

Lynn & Bruce Fetter

11-5-2016 to 11-12-2016
Big Dog, huge fun! Thanks for a great sail and awesome meals.
If anyone asked us to describe "The Big Dog" experience in one word, it would be INDULGENT.
Thank you for every detail, It was the BEST!

Karl & Cindy Danielson

Sneed Yacht Charters.