Sneed Yacht Charters.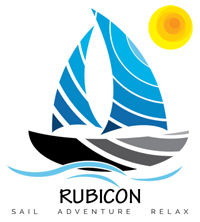 CREW PROFILES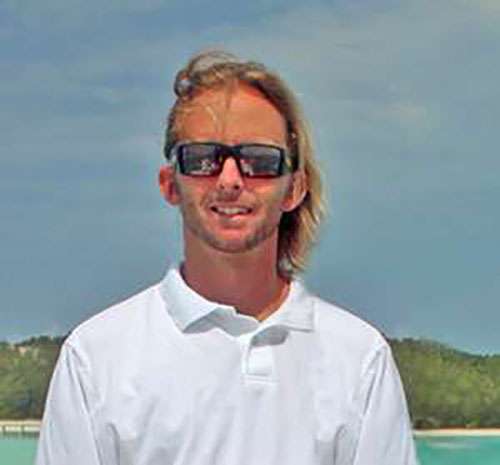 Title
Name
Nation
Born
Licenses
Captain
Adam Dreffin
US
1986
MCA Master of Yachts 200 Tons
Chef/Hostess
Sophie Difilippo
US
0
USCG Captain's licence
Number of Crew: 2
Languages: English and conversational Spanish (Adam)
Crew Profiles:
CAPTAIN: ADAM DREFFIN
Adam was born in the Exumas aboard the boat of his parents. He was a real water baby. He shot his first lobster at age 6. As a youth, Adam would disappear into hidden coves with his brother, trolling for fish while handling a sailing dinghy. He explored everywhere and is familiar with every island. His passion for the Bahamas is evident.

Adam's parents, along with his younger brother Warren, all set off for a world cruise on their sailing boat once the boys reached teenage years, so Adam is also very widely travelled to many exotic parts of the world. When they reached Australia the boys went to school and college there, whilst their parents continued their cruise back home to the Bahamas.

Summers during school, Adam captained catamarans for Broadreach Sailing School in the French West Indies with high school kids aboard. He's also captained large yachts in New England and delivered vessels from the Mediterranean. He has run charters aboard Rubicon for several years in Exumas, Bahamas.

Adam holds an MCA Master of Yachts 200 Tons. In addition to being a highly skilled captain, he is an avid sportsman on the water. He kite-surfs, windsurfs and relishes catching game fish while trolling between islands. He is also certified as a Sivananda yoga instructor.

CHEF/HOSTESS SOPHIE DIFILIPPO
Sophie is highly skilled , both as a chef and a captain holding a USCG Master license. She has a magnetic smile, an endearing personality and radiates the kind of happy that rubs off on everyone around her. Maybe that's because she grew up on a small farm outside of Philadelphia with three, doting older brothers. Loving, fun yet challenging, a lot like yachting.

Sophie says, "Growing up I always had a strong passion for the ocean. I always waited with excitement for Friday after school to race down to the beach so I could go sailing. I was always outside, snowboarding in winter and in summer fishing and playing in the creek behind our house. On summer weekends my Dad and I would head to the beach to sail, racing most Wednesday nights on the Chesapeake."

It was also thanks to Dad that Sophie became such an excellent chef. He taught her his Great Grandmother's Italian recipes and she grew up cooking for the family. When she was just 14 years old she began working in an Italian restaurant and by 17 she was working on sailboats as a chef/mate. She quickly achieved her captain's license and worked as a delivery skipper. For the last two years she's been delighting guests as chef/mate aboard a charter yacht in the Exumas, Bahamas.

Favorites meals to prepare: Italian dishes, fresh fish, and Greek dishes. Friends and guests especially rave about her sauces. Sophie is also adept at special meals, kids' menus and restricted diets. Her motto: "Do what you love and love what you do." Cooking and eating well top the charts!!

Sneed Yacht Charters.