Sneed Yacht Charters.



NIRVANA (POWER CAT) GUESTS COMMENTS
Feb 2014 St. Martin
23rd February, 2014
We spent 2 days and a night aboard the Nirvana. It was an unbelievable experience! Captain Pierre and Alex were amazing. The sights were breathtaking and the food on-board was unforgettable. We had 3 teen age boys on the trip and Captain Pierre made sure they were entertained. Well, that reef shark near St. Barts was a little scary. We will definitely be back and take a longer trip.
Mark K
St Martin 2013
What an amazing day. A group of us who were in St. Maarten for the day on a cruise, chartered the Nirvana for the day. We had Captain and crew taking care of us for the day and they were an absolute delight! The trip surpassed all expectations. From the moment we got on, we were in charge...and they did everything they could to please us. From coming around in the dinghy with drinks while we were floating around the water on our noodles...to making sure all were enjoying themselves throughout the day...I simply couldn't have asked for more. We had such a good time, we are planning on returning for a longer charter...cause one day simply wasn't enough. Truly the best day I have spent in the Caribbean. Would recommend to all!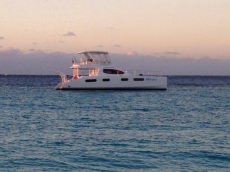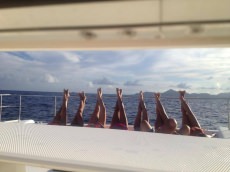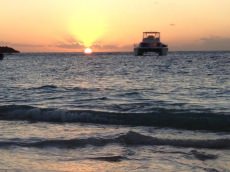 St Maarten
Captain and crew on Nirvana are very personable people, pleasant, and fun loving. We went to Anguilla on one of our trips to the Cusinart resort for lunch. Fabulous time. Went to other surrounding islands like Prickly Pear. The yacht is clean, well maintained, beautiful. We enjoyed our time on the yacht and our stops along the way. Got to say it was a wonderful adventure and an unforgettable experience. Would do it again when in St Maarten and would highly recommend to do this once in a lifetime adventure. I cannot say enough great things about them.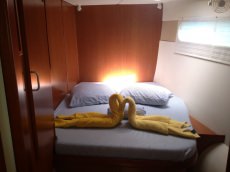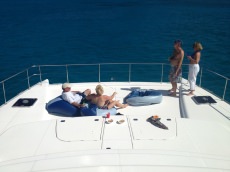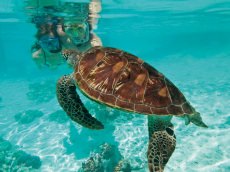 March 2013
My girlfriend and I chartered a boat for two days to explore the surrounding islands. Captain Pierre was incredibly helpful, knowledgeable and friendly. When we wanted time to just relax or spend to ourselves he would simply step away and we would let him know when we needed anything. It was a wonderful two days, the highlight of our week. KG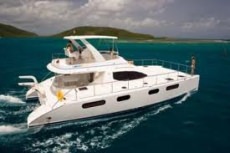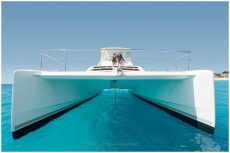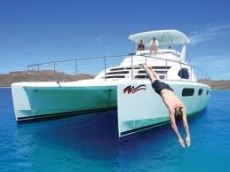 St Maarten and Anguilla 2013
We chartered Nirvana with our children and grandchildren, and it was a dream from the first moment we stepped on the boat. The boat was clean, well maintained, spacious and the crew did everything possible to ensure we were taken care of. This was our first time for an adventure like this and I will NEVER miss the opportunity to do a charter in the future. I assure you that my children and grandchildren will NEVER forget the experience, from sitting on the front bow riding the waves, to the spectacular lunch experience, swimming, snorkeling, simply enjoying life to it's fullest. I can't encourage you enough to embrace the opportunity to do this with family and friends. It was an over the top experience, full of precious memories, laughter and loaded with WOW factor. Don't miss this......it is truly a memory of a lifetime. Worth every penny!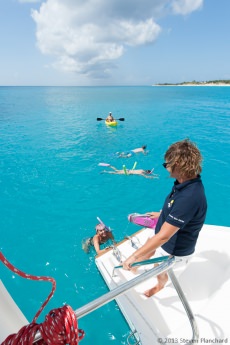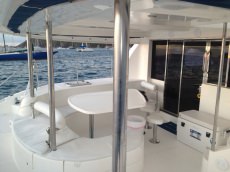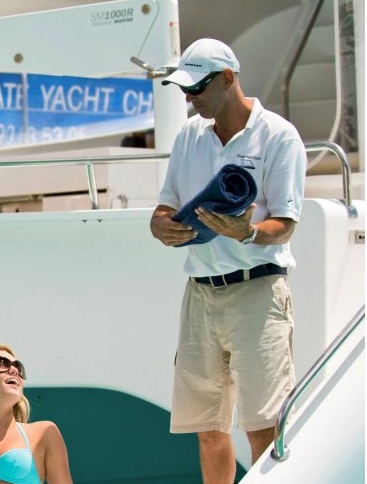 28th April 2012
We have not only had the luxury of sailing with Pierre, we now become life long friends with Pierre and his wife Marilyn and their young son Lucien. We first sailed with Pierre over 5 years ago, We are experienced travelers and are lucky enough to have the money to go anywhere in the world. We still rank sailing with Pierre as one of the best trips that we have ever taken to this day. In fact we are booking our third sailing this weekend to sail again in July, with the best of the best when it comes to a sailing vacation . He and his staff are world class. When you factor in you can eat on the YACHT/CATAMARAN, and we have sailed both. It is actually cheaper than a hotel and ten times more fun. We consider Pierre now as a life long friend and you will feel the same way once you have this experience. Pierre is the master of the ocean and gives you the opportunity to feel like a king, even if your bank account does not look like one.
Paula and Troy, Knoxville, TN
Sneed Yacht Charters.