Sneed Yacht Charters.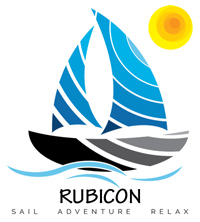 Availability
| Start Date | End Date | Details |
| --- | --- | --- |
| Sep 26, 2021 | Sep 28, 2021 | Booked: George Town, Bahamas* to George Town, Bahamas* |
| Oct 29, 2021 | Dec 10, 2021 | Unavailable: George Town, Bahamas* to George Town, Bahamas* |
| Jan 04, 2022 | Jan 09, 2022 | Booked: George Town, Bahamas* to George Town, Bahamas* |
Rates
High Rate:


14,250 USD per week
Low Rate:


10,250 USD per week
MCA Compliant: N/A
Rates are Inclusive
Taxes, re-location fees, cruising permits and licenses may be extra. Please verify with clearing house.
Cruising Permit: Paid by Boat Licenses: Paid by Client
Seasonal/Individual Rates

Currency
Terms
2 Pax
3 Pax
4 Pax
5 Pax

Winter 2021/2022

US Dollars
(Caribbean Terms) Inclusive
$10,250
$11,250
$12,250
$13,250

Summer 2022

US Dollars
(Caribbean Terms) Inclusive
$10,250
$11,250
$12,250
$13,250

Winter 2022/2023

US Dollars
(Caribbean Terms) Inclusive
$10,250
$11,250
$12,250
$13,250


Captain Only Rates:
$8,000 + 4% tax + expenses (usually just fuel as clients would be catering for themselves)

Additional Rate Details:
Christmas Week: $14,575
New Years Week: $15,240
No Captain only for Christmas or New Years

DAY CHARTER rate is $2,070.00 + 4% tax for 6 pax; or $2,400.00 + 4% tax for 8 pax.
(Please ask for day charter rates up to 12 pax)

Special for weekly charters:
One Child $250 Discount per charter- aged 6 and under.
Repeat clients 5% discount

Please add 4% Port Authority Tax to charter rates
All inclusive Cruises of 7 days require 1 dinner ashore.

All rates are for 7 nights, 8 days. To prorate these rates:
For 6 nights divide weekly rate by 7 and multiply by 6
For 5 nights or less divide weekly rate by 6 then multiply by number of nights.

Bottled waters are not included in the rates, as Rubicon has a charcoal filtered Reverse Osmosis water which is high quality. Rubicon is supporting eco-friendly "green" options by avoiding use of plastic bottles where possible.

REQUIRE 48 HOUR TURNAROUND BETWEEN CHARTERS IN EXUMAS
Yacht Relocation fees:
$2,000 Nassau each way
$1,700 Normans Cay each way
$1,000 Staniel Cay each way

A typical charter starting and finishing in Georgetown would be spending time around different islands each day. Lee Stocking for snorkeling, beach walk at Williams Cay along with SUP in a quiet bay. Snorkeling blue holes, enjoying quiet beaches and anchorages when not sailing.
Other islands to stop at would be Glass Cay, Stocking Island, White Bay Cay, Square Rock Cay.

Kitesurfing charters:
Kitesurfing lessons are additional, with a customized instruction rate ranges between $100 and $175 per person per hour, depending on experience.
For kitesurfing guests who know how to ride, and do not require tuition, the normal charter rate applies.

Locations if clients prefer to be dockside in the evenings: Exuma Yacht club, George Town. Emerald Bay Marina, Exuma, Cave Cay, Farmer's Cay, Staniel Cay. Clients will need to pay dockage fees.

Summer Base Port: Georgetown, Exumas
Summer Operating Area: Bahamas
Winter Base Port: Georgetown, Exumas
Winter Operating Area: Bahamas
Location Details:
Experience the beautiful Exuma Cays and outlying islands of the Bahamas. There are several transportation options to get here:

Option 1: DIRECT FLIGHTS into Georgetown, Great Exuma (GGT) from Miami/Ft Lauderdale:
Bahamasair
Silver Airways
American Airlines
Reggies Air

Option 2: DIRECT FLIGHTS Nassau to Georgetown (GGT):
Jet Blue
Bahamasaire

Option 3: DIRECT FLIGHTS from Nassau into Normans Cay or Staniel Cay, saving a full day to/from Great Exuma:
Sky Bahamas
Bahamasaire
Golden Wings offers private charter flights between Nassau and Normans Cay or Staniel Cay (or reverse) for up to 6 guests. The 20 minute flight is $580 total.

Option 4: Scheduled flights, sold by the seat, ideal for a small group are offered by the following carriers:
Watermakers Air - daily scheduled flights between Ft. Lauderdale and Staniel Cay (+/- $235 each way per person)
Flamingo Air - daily scheduled 40 minute flights between Nassau and Staniel Cay (+/- $110 each way per person)
ROLAND SMITH (PISTACHIO) 242-355-2013 Flights from Staniel Cay to Nassau and Exuma (+/- $100/person from Staniel to Exuma)

Rubicon is based at anchor at Stocking Island, a short dinghy ride across Elizabeth Harbor to Georgetown. Meeting place is Exuma Yachtclub, so guests should take a taxi there and Adam will be there to meet and greet and usually picks up guests in the 15' second tender.
Sneed Yacht Charters.