Sneed Yacht Charters.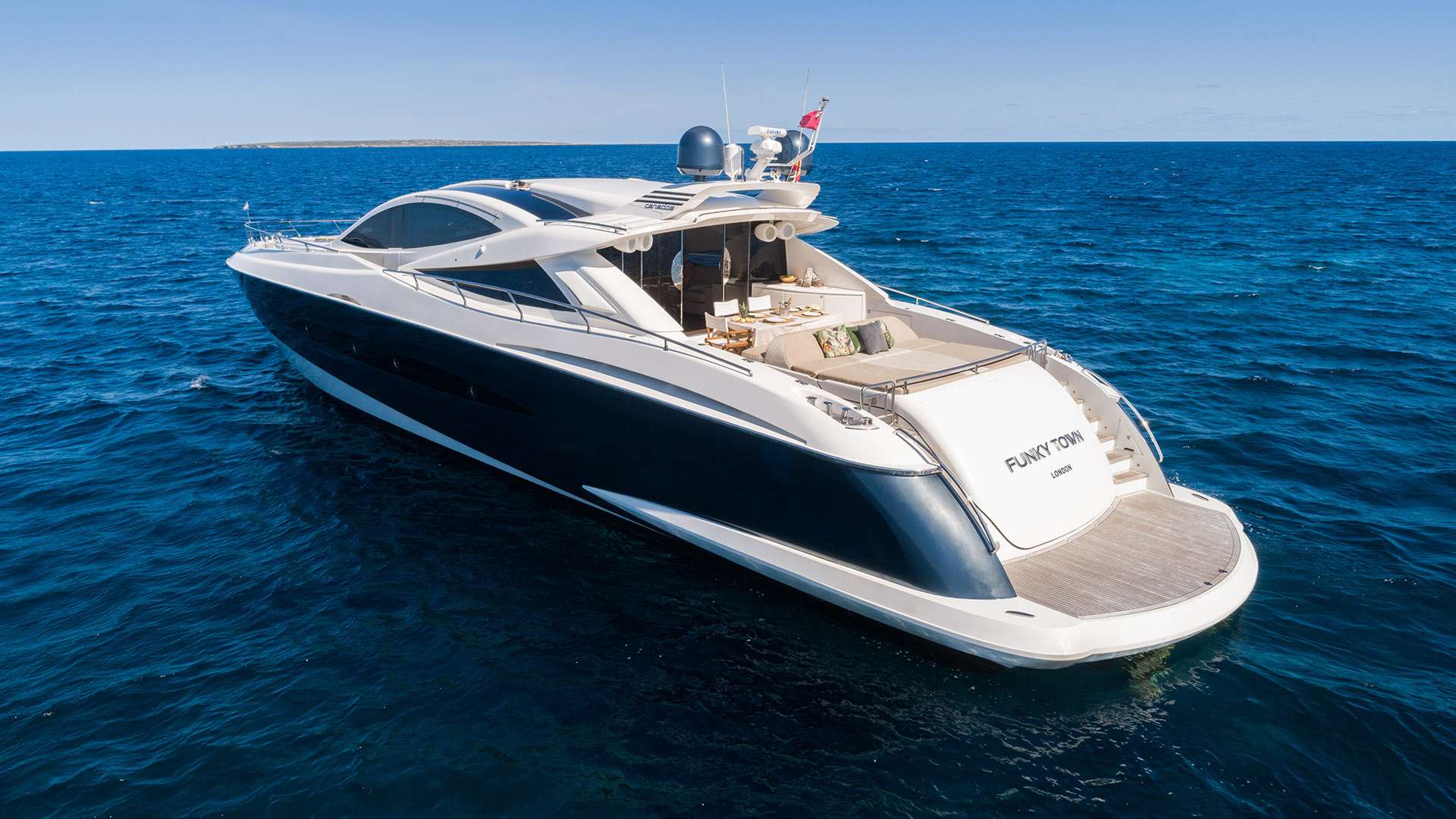 Step aboard Funky Town, the 27.5m Canados Open 90 yacht that guarantees that you'll be seen, heard, and remembered.

Experience the vibrant rhythm of the Balearic Islands with a touch of elegance.
As you and your friends gracefully make your entrance to bustling harbors, watch as the lively parties come to a halt, with all attention diverted to your magnificent yacht.

In a fascinating dance of sensuality, speed, and grace, her sleek exterior effortlessly embraces her carefully crafted interior, where dark wood floors and fresh black and white leather intertwine in seamless harmony, leaving no detail unnoticed and evoking an irresistible feeling of luxury.

But she is more than just the looks.
Equipped with a club-level sound system, you'll be able to play your favorite music at the greatest volume while you glide across the gorgeous Mediterranean countryside, finding yourself lost in a symphony that perfectly compliments the spectacular views and reflects the experience.
In addition she has a Seakeeper Gyro stabilizer to provide added comfort to guests both at anchor and cruising.

Need a break from the festivities?
Relax and recharge on the spacious sun deck, basking in the warm Mediterranean sun. Let the gentle sea breeze whisk away any remnants of last night's adventures. And as the sun sets, indulge in a delectable dining experience on the spacious aft deck, savoring exquisite cuisine while the vibrant colors of the sky paint the perfect backdrop.

Funky Town is not just a yacht, it's an experience that will stay with you forever.
So come aboard, embrace the relaxed vibes, and get ready to make memories that will last a lifetime on this extraordinary floating paradise.
Sneed Yacht Charters.