Sneed Yacht Charters.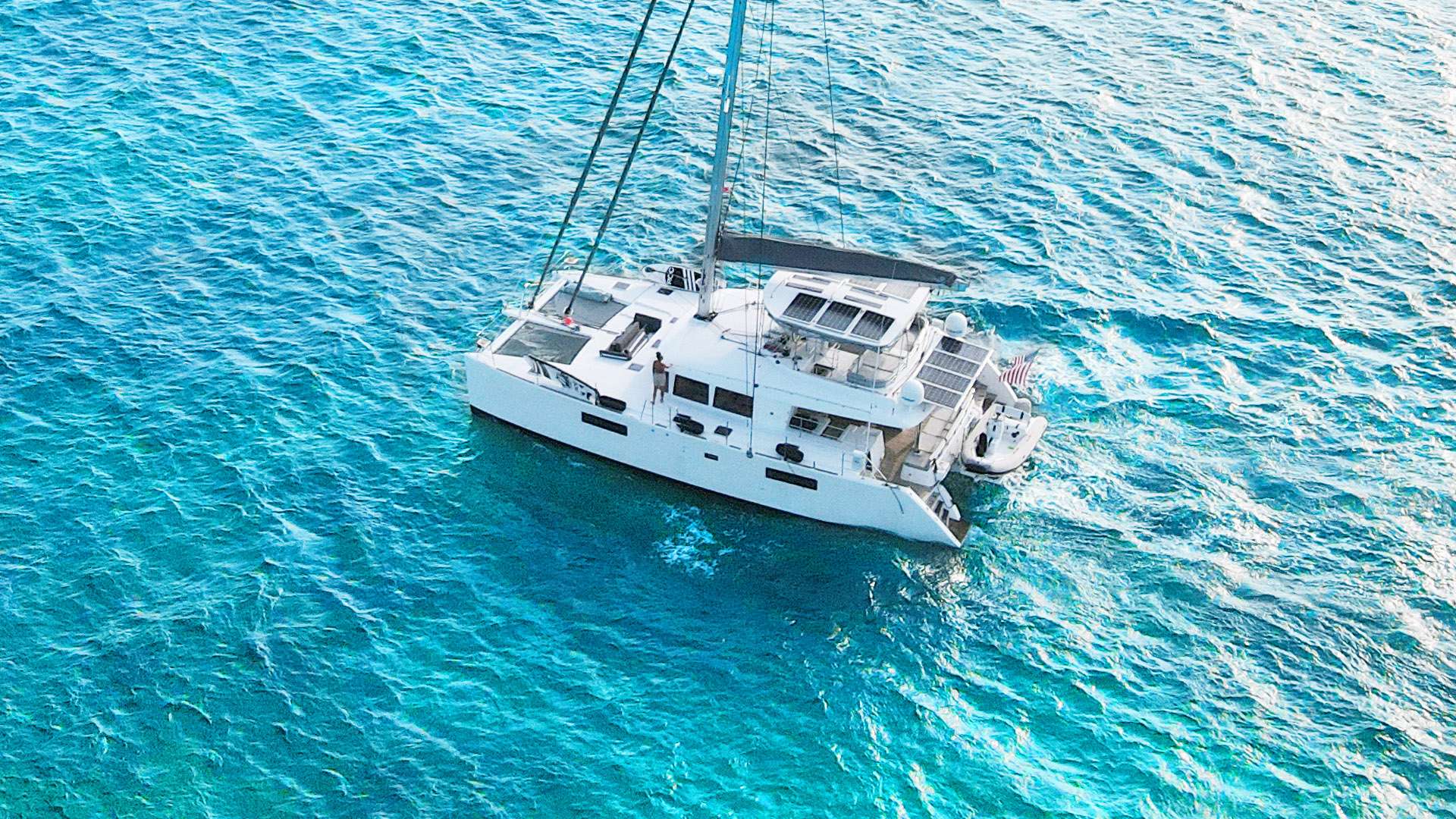 Accommodations:
Every room is equipped with a private bathroom with shower, TV, a walk around queen bed with 2 night stands, lots of drawers and a hanging closet. Below deck are 4 bedrooms and 4 bathrooms, the smallest one is reserved for the Captain and Chef.

The main level has the salon with seating for 8 and the galley. There is plenty of outdoor seating on this level with the rear cockpit area with a dining table for 8 as well as the transom seating for 8. The front lounge area has another seating area for 8. The top level is a flybridge with the helm but also has covered seating for 8. Under sail the boat should average around 9 nautical miles per hour.
Sneed Yacht Charters.