Sneed Yacht Charters.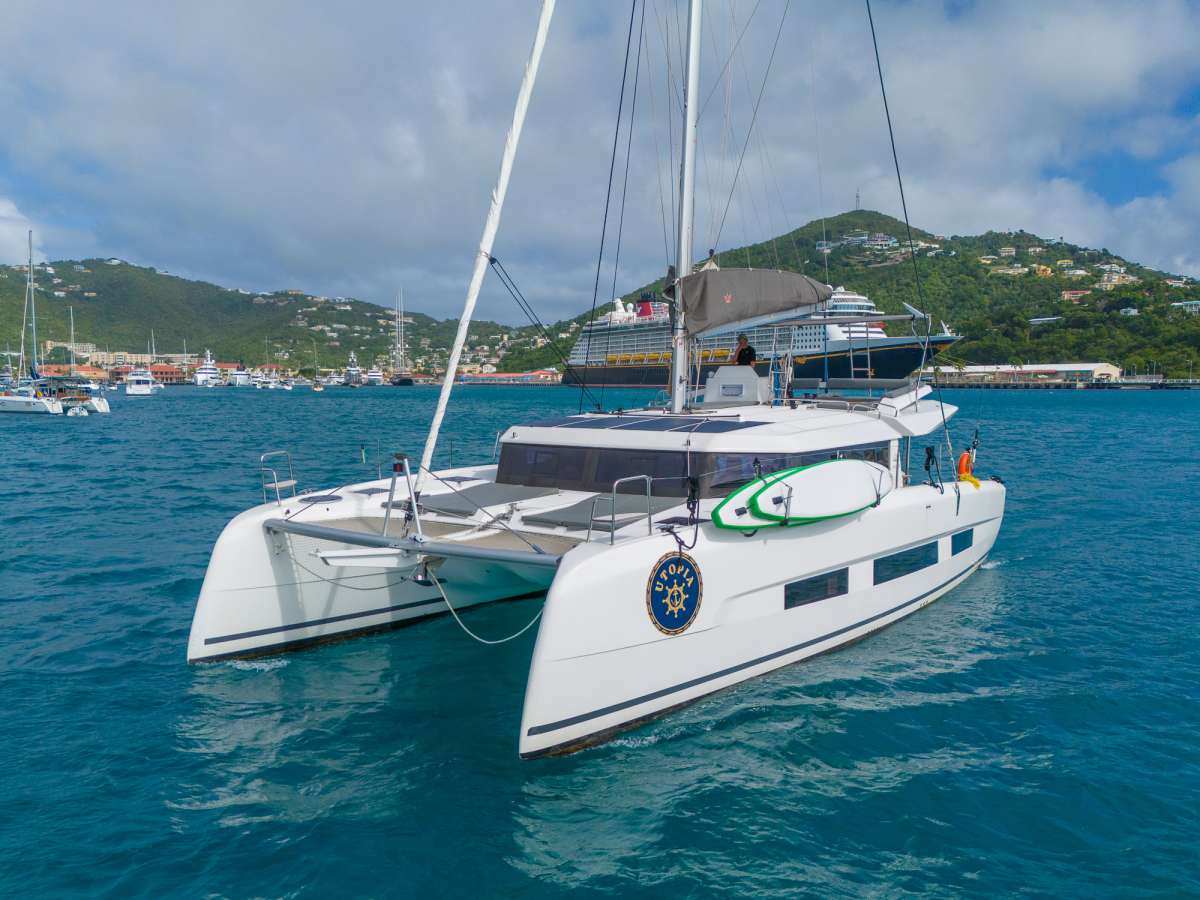 Utopia - your perfect charter option boasting a new, clean cut model and stylish interior and exterior design. Utopia is equipped with three queen sized cabins, and one twin cabin for guests to use - all with en-suite facilities and AC.

This new model of Catamaran has an abundance of interior and exterior space with multiple sunbathing decks and an open plan layout. Serenity is ideal for relaxing with privacy and socialising on board.
Accommodations:
Utopia is equipped with x3 queen cabins and x1 twin bunk cabin for guests to use. The 3 queen cabins have en suite bathrooms and the bunk cabin has its own bathroom but it is just outside the cabin door in the hallway. Guests do not share a bathroom with crew.
Sneed Yacht Charters.