Sneed Yacht Charters.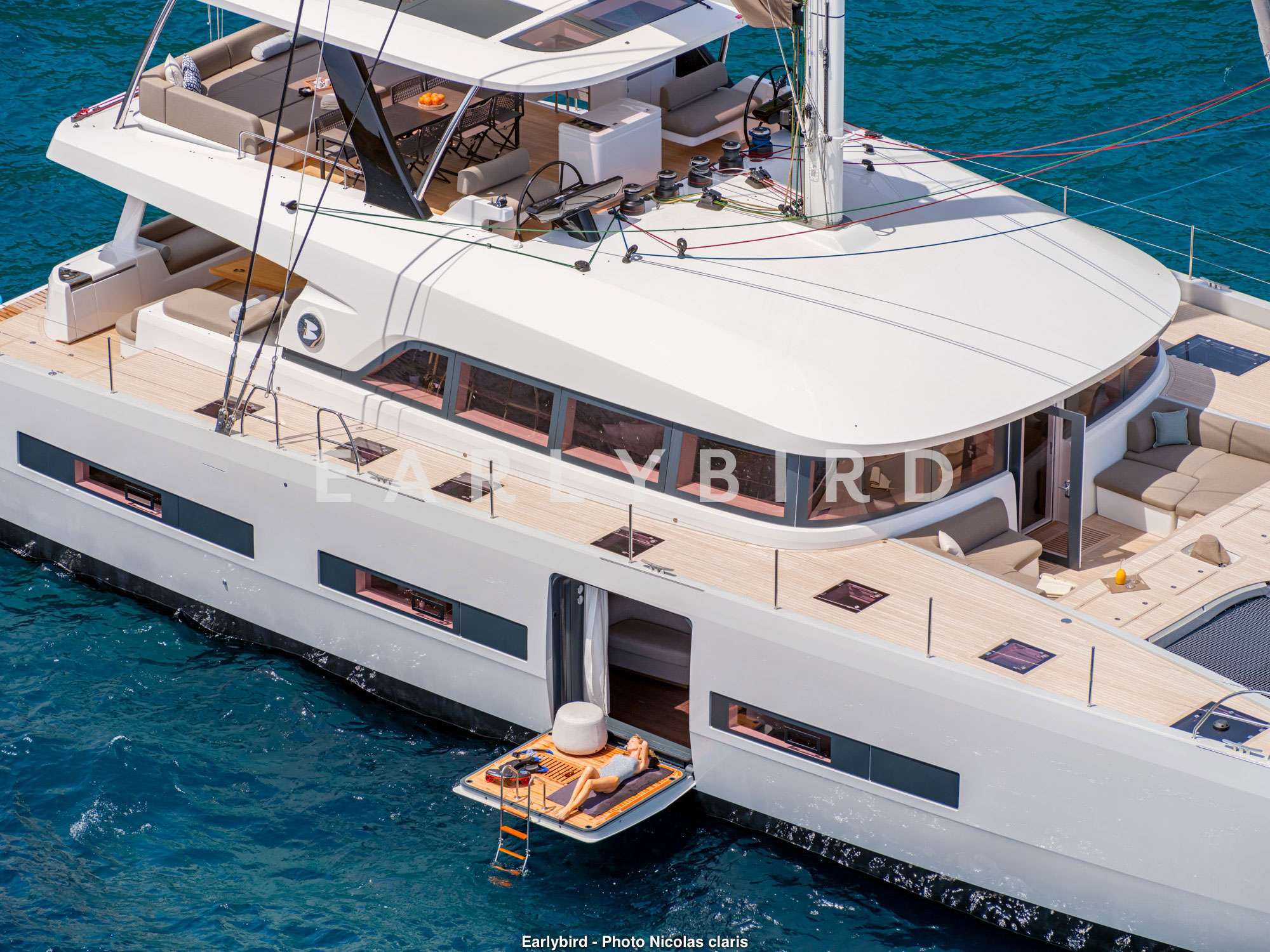 Earlybird is launching in Spring 2021

All photos are of sister ship

Photo Credit Nicolas Claris
Accommodations:
1 master cabin with the private balcony feature, 2 double and 1 twin cabin, galley is forward in the port hull with crew accommodation forward of it.
Sneed Yacht Charters.