Sneed Yacht Charters.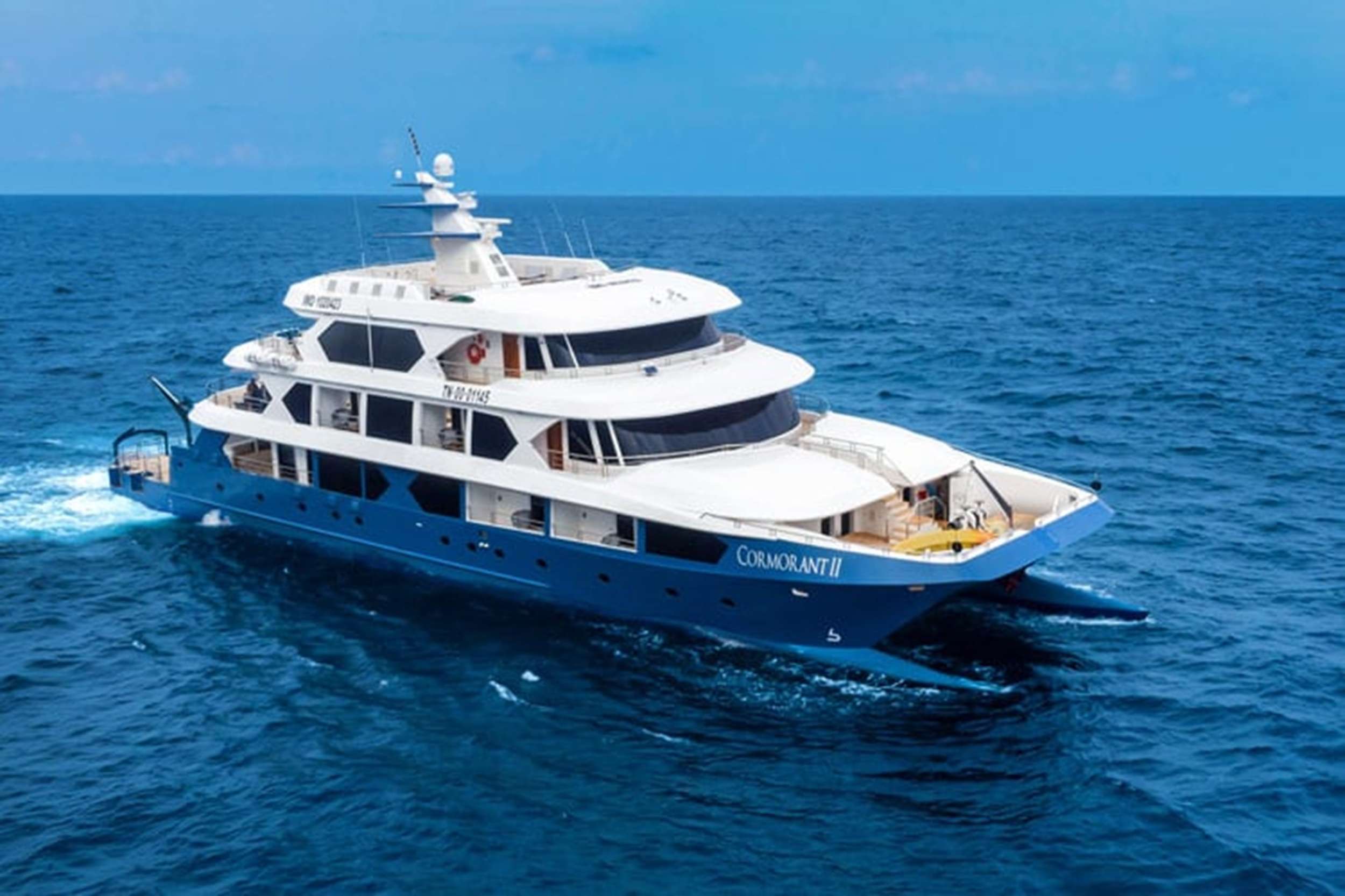 Royal Galapagos is proud to announce the inclusion of the mega catamaran M/C Cormorant II to the Royal Galapagos fleet. Will be in Galapagos on December 2021.

The Cormorant II mega-catamaran was thought to be eco-friendly, secure, comfortable and noiseless bringing to joy amenities like 180° view lounge, onboard satellite Internet service, floor to roof windows, and the best itineraries lead by our cruise director and the knowledgeable bilingual naturalist guides.

Our Galapagos advisors have the required expertise to help you live a once in a lifetime journey to the Enchanted Islands. Contact us and start planning your Galapagos cruise vacation
Accommodations:
Main Deck: 4 Suites (two of 592ft²/ 55m² and two of 560ft²/ 52m²)
Upper Deck: 6 Suites (four of 334ft²/ 31m² and two of 370ft²/ 34m²)
Sun Deck: Jacuzzi (Please check with your Guide and Cruise Director for our Jacuzzi schedules.)
*All cabins with private balconies, private bathrooms, hot water and air-conditioning. Cabin size includes balcony
Sneed Yacht Charters.