Sneed Yacht Charters.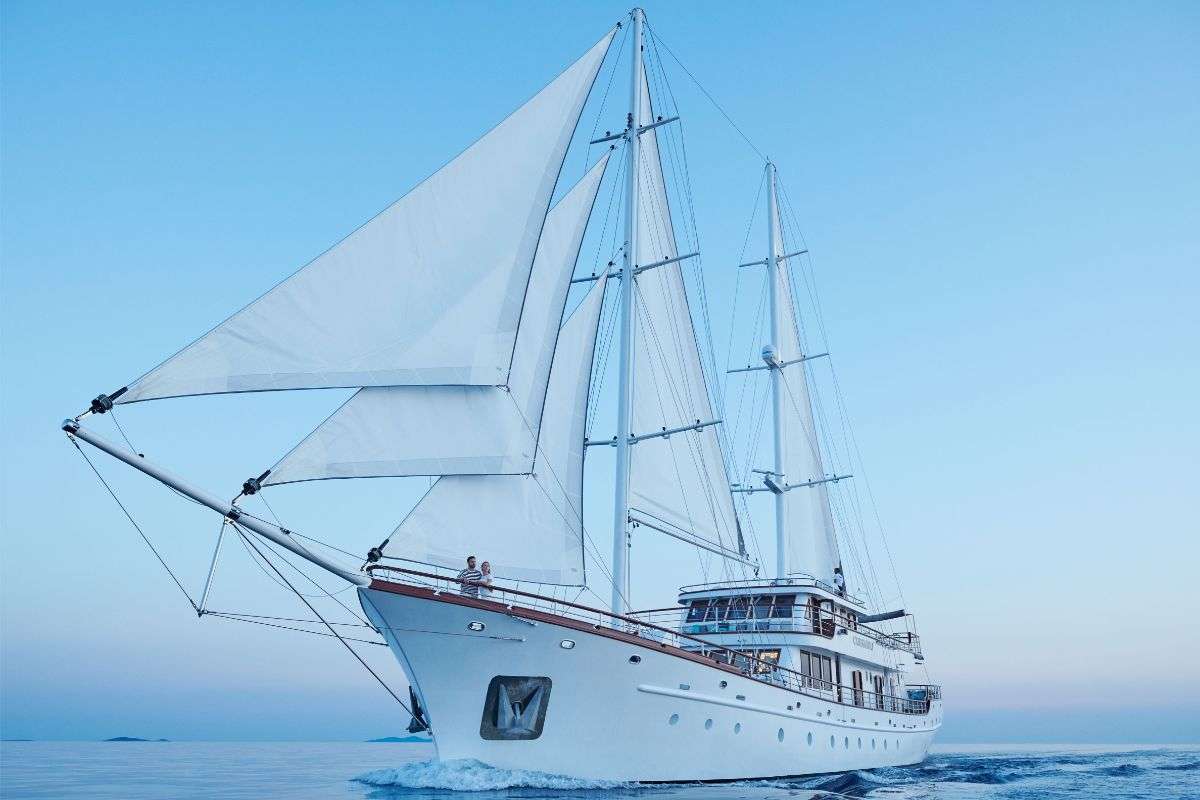 With six beautifully decorated cabins, it accommodates 12 guests. Vip and Master cabin, with underfloor bathroom heating, provides an excellent atmosphere for those staying pre-season and post-season. All rooms are equipped with all the safety features that allow for peace of mind while traveling, and there is an intercom system, flat-screen TV, audio surround system, and mini bar. Each room has Wi-Fi access and room service.

Corsario's main deck is spacious and comfortable, with guests' indoor and outdoor dining options. Modern furniture that creates a sense of elegance and aesthetically pleasing large windows makes for an attractive space inside! The interior includes two lounge zones so that while the adults enjoy their favorite movie or socialize over drinks, the children have fun playing PlayStation in the second lounge area.
The large deck with CORSARIO flybridge has plenty of outdoor sunbathing space and a jacuzzi that will make any day at sea seem like paradise! You can also take advantage when it's not warm enough outside by trying out the onboard sauna.
(Corsario flybridge has plenty of outdoor sunbathing space if you want to enjoy the great outdoors. An onboard jacuzzi that will keep anyone happy during the summer months and a sauna if sun heat isn't enough.)

Accommodations:
1 master cabin, 1 VIP cabin, 2 double and 2 twin cabins). Each cabin is equipped with air conditioning, a private bath, flat screen TV, audio surround system, WiFi and a safe box.
Sneed Yacht Charters.