Sneed Yacht Charters.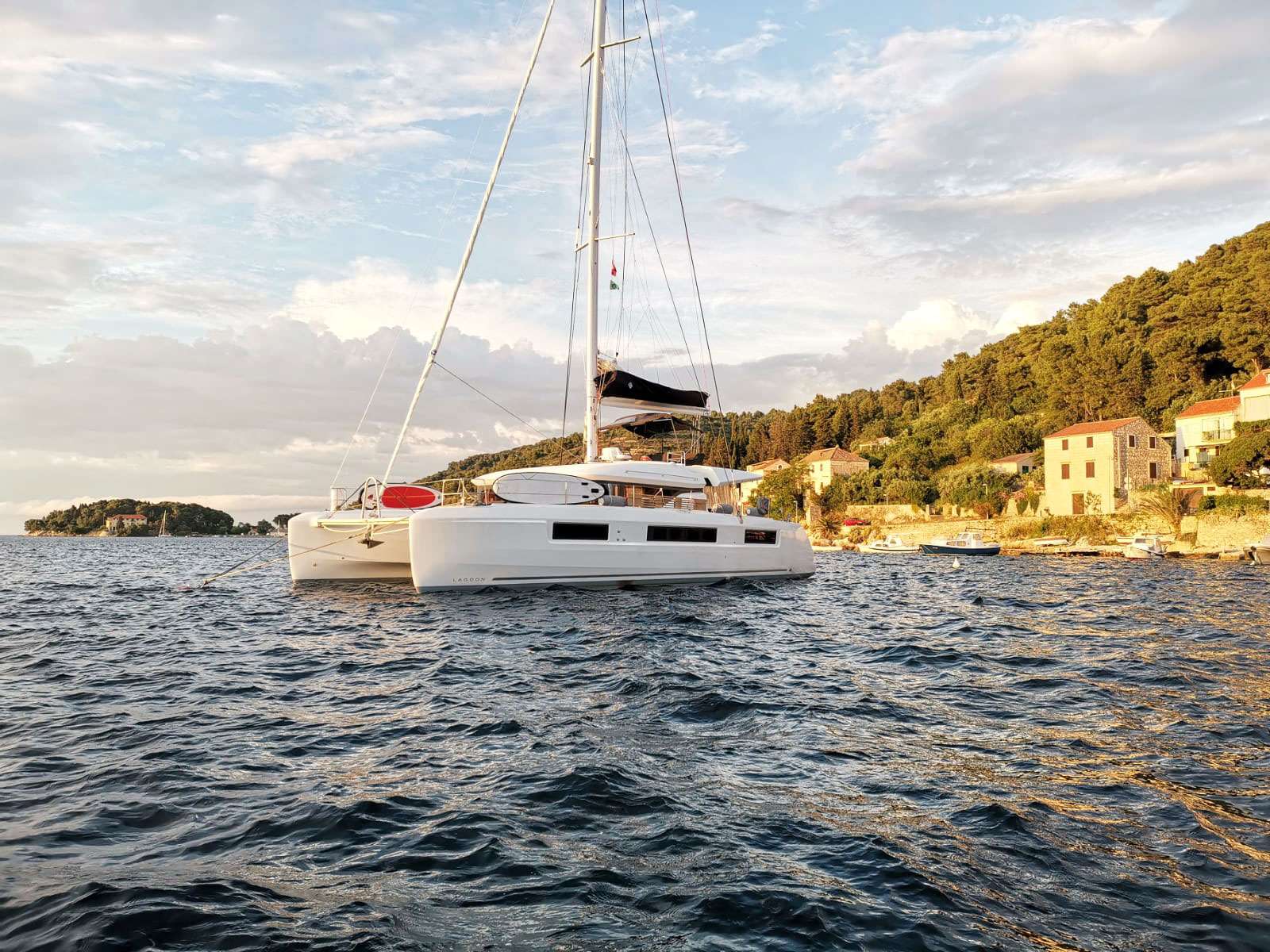 This luxurious, powerful, exceptional and modern way designed fast-cruising catamaran is ideal for clients who enjoy the comfort of spacious catamaran cabins & luxury of the equipment.
Accommodations:
Berths: 12 + 1
Cabins: 6 +1
WC / Shower: 4 (4+1)
Please note: middle cabins on catamaran have following bed sizes: 135 cm x 195 cm
Sneed Yacht Charters.