Sneed Yacht Charters.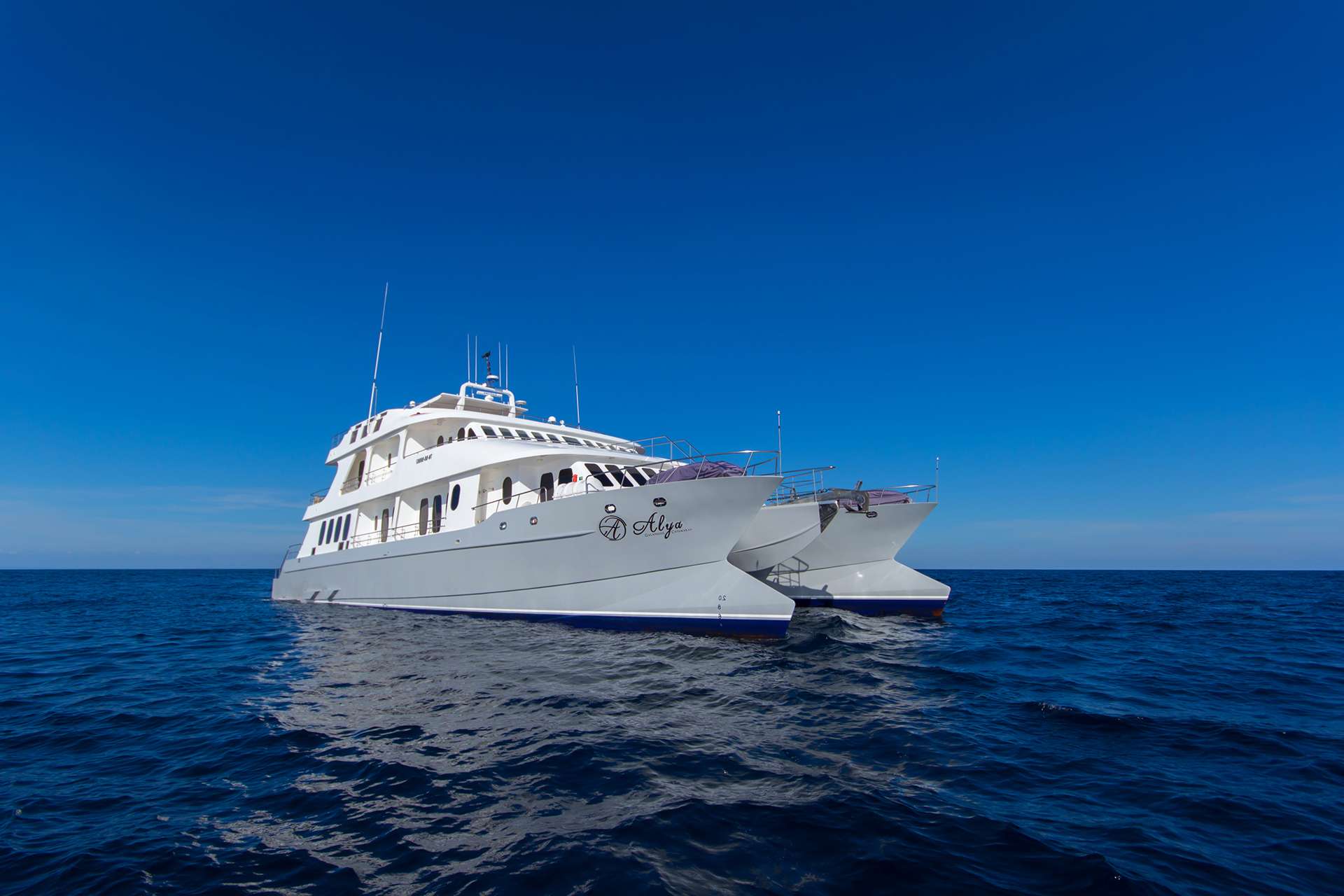 Built in the USA, the Integrity has state of the art systems to ensure the highest standards of security and navigation.

Each stateroom has large picture windows, individual climate control, satellite telephone, a stocked refrigerator, and an entertainment center with CD/DVD and LCD monitor. The decor is refreshed annually and bathroom facilities are en suite with a full-size shower, lavatory and toilet.

The comfortable salon is bathed in natural light, perfect for reading or listening to lectures on Galápagos natural history, geology and tomorrow's encounters. A wide-screen media center is available for viewing your day's images as well as for your guide's informative presentations.

On the sundeck, you'll find a spa, bar, barbecue and comfortable chaise lounges. Itis a place to relax, enjoy a beverage or snooze in the gentle breezes.
Sneed Yacht Charters.