Sneed Yacht Charters.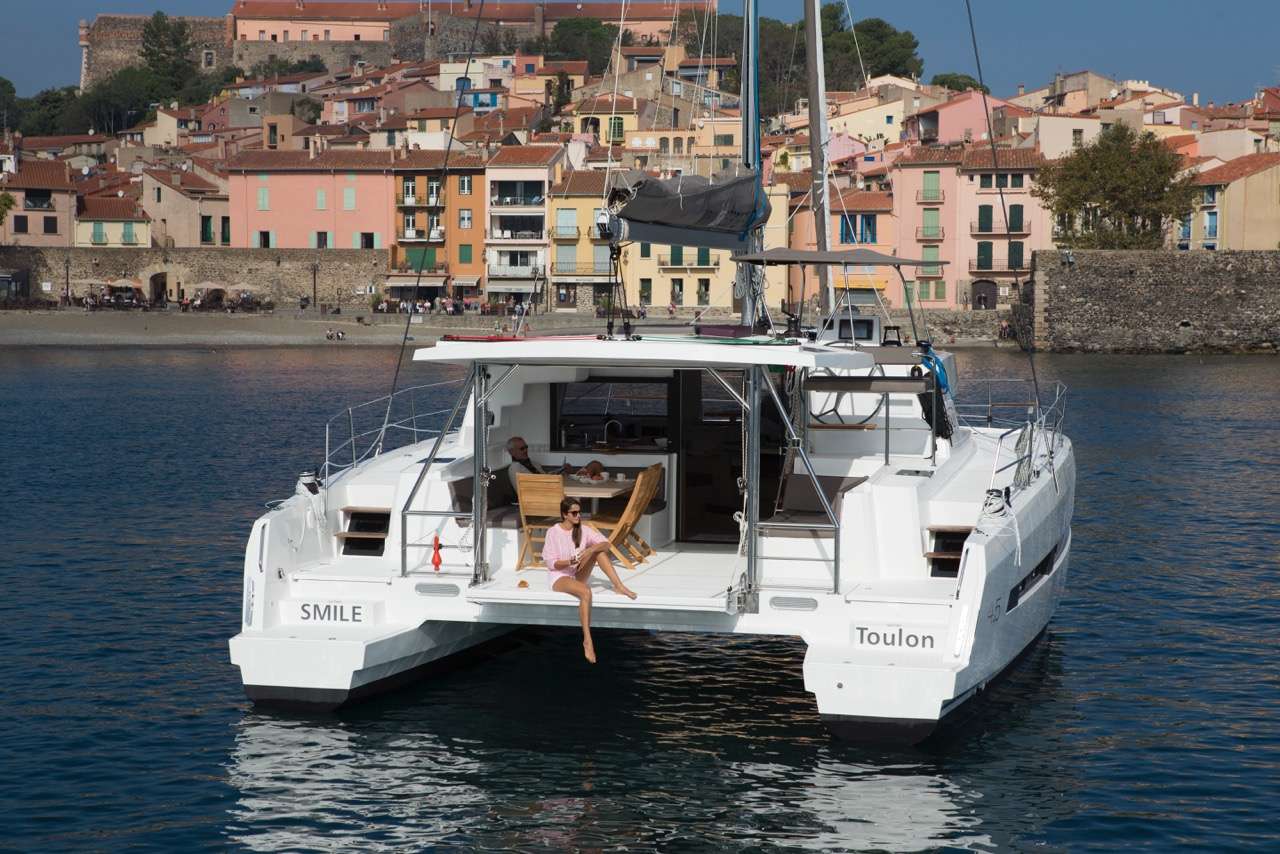 BALI 4.5 SAIL in OPEN SPACE MODE
Coming from the R&D department of the CATANA yard, the Bali 4.5 tempts you to the pleasure of sailing in Open Space.
Outside the norms, the Bali 4.5 is simply an innovation: panoramic views, exceptional natural ventilation, a vat forward cockpit with removable tables and sunbathing area, sleek design and décor, huge interior and exterior living spaces, a level of self-sufficiency unique in its class for comfort at sea and unrivaled sea-keeping qualities !
Not to mention the performance and safety you would expect from CATANA.
Accommodations:
Guest Accommodations:
4 double cabins for guest - 8 guest sleeping
Crew Accommodations:
2 single cabins for crew
Sneed Yacht Charters.