Sneed Yacht Charters.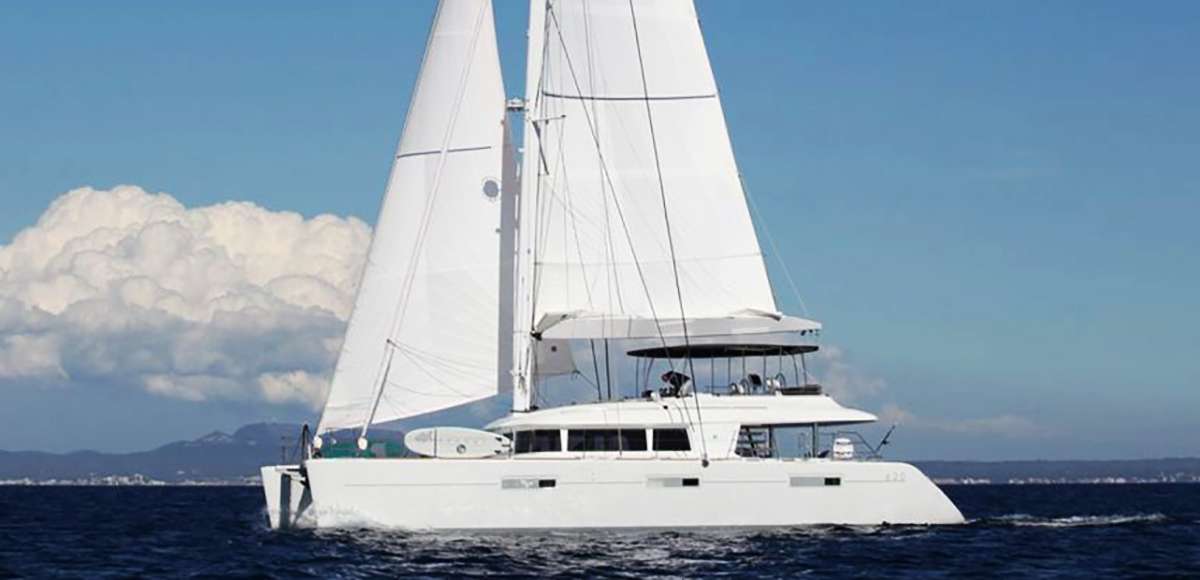 Lady M is a Lagoon 620 which first set sail in 2016. With its large interior and exterior space, you will travel in unparalleled comfort and elegance.

Designed with 2 double/queen cabins, Lady M has a bathroom with a separate shower in each cabin. Private access from the cockpit, private lounge, large shower: the king master suite is a masterpiece where you will enjoy relaxing. Opening onto the cockpit, the wardroom offers a luxury living room port side and a double dining table on the starboard side, all in a large, clear space surrounded by big vertical windows, which create a great spot for meals and relaxing. On the outside, you can choose between sitting in the act cockpit with a view over its two large skirts, on the spacious, flybridge which can be completely shut, where you can enjoy a 360 degree view, or behind, on the large trampolines, whilst sunbathing.
Accommodations:
Discover Lady M, a Lagoon 620 catamaran, renowned for its unusual living space that it offers both inside and outside:

- a large wardroom with a relaxation area, dining area and home cinema,
- a flybridge which can be completely closed which offers an extra living area,
- a master cabin with a private living room, and direct access onto the cockpit,
- bathrooms with a separate shower in each cabin, which is particularly spacious in the master cabin,
- large windows which let in an incomparable amount of light


Sneed Yacht Charters.