Sneed Yacht Charters.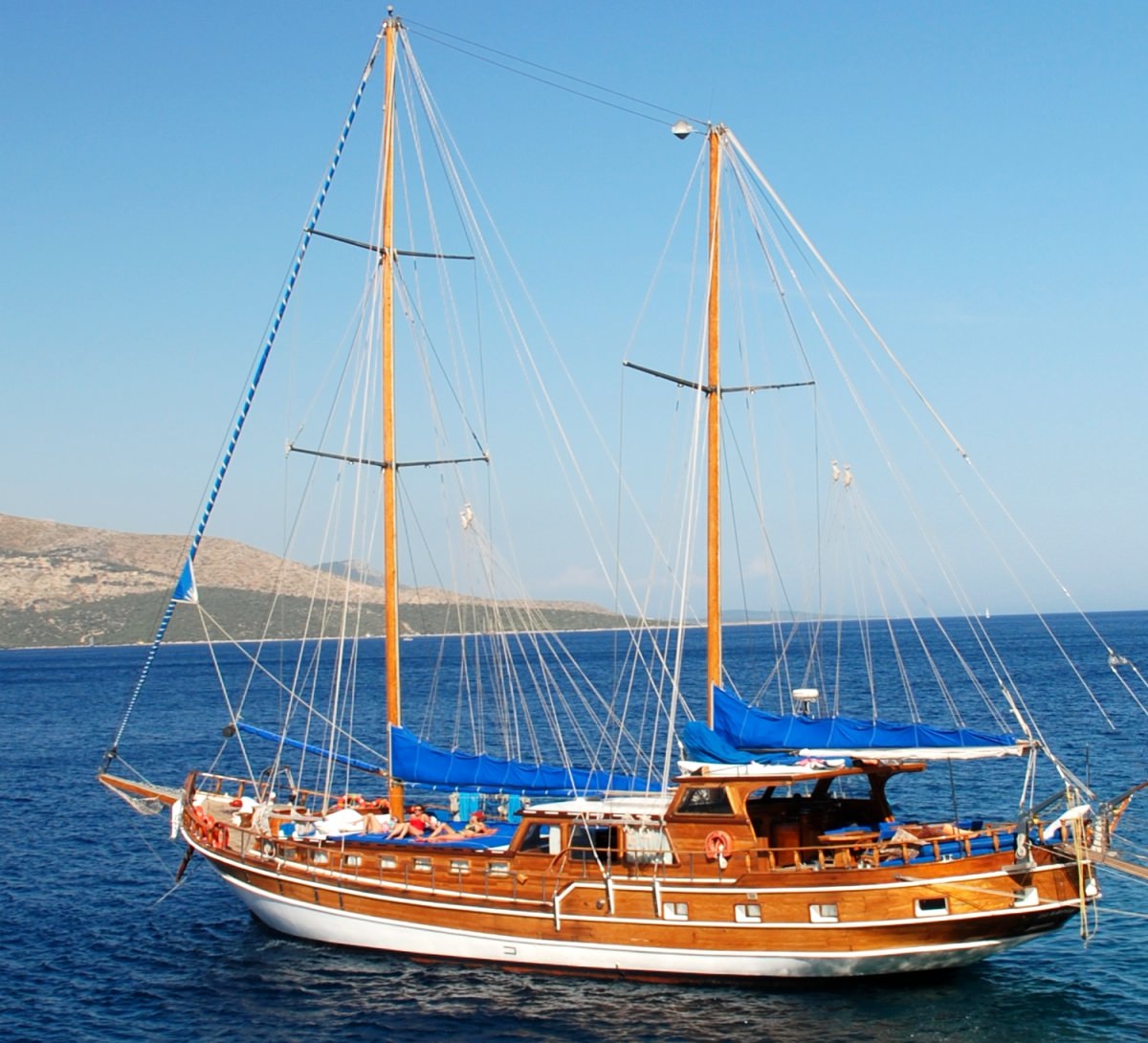 This traditional yacht is one of the 3 owned by one French-Greek family, and the Captain is the son Themistocles. On the yacht "logo" is written the motto of the family coat of arms, old French noble family. This yacht is not a "super-yacht", and there is only 3 crew including the Captain, with a family spirit on board. Our formula has advantages (relaxed atmosphere "as his own boat", access to small coves and fishing villages, authenticity), but everyone can have a small participation and there is no "hotel service". The half-board (usualy breakfast and lunch) is provided by the crew and the evenings you can enjoy the local specialties on the Greek islands.
Accommodations:
6 cabins
Sneed Yacht Charters.