Sneed Yacht Charters.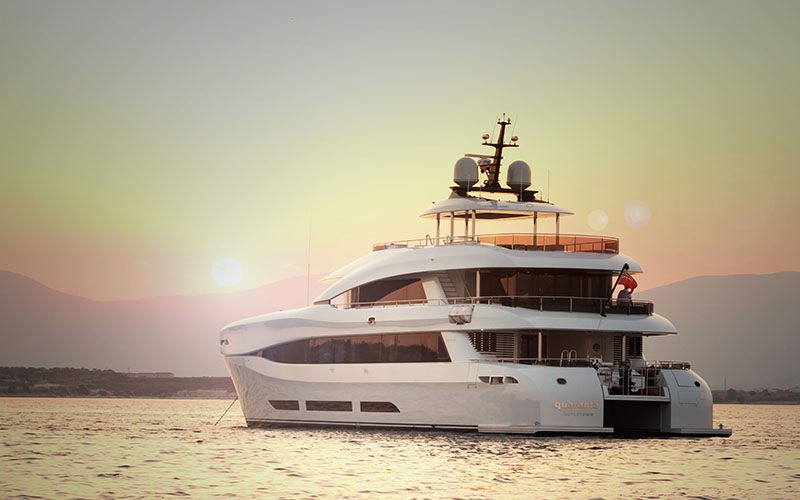 Accommodations:
These six spacious double cabins, each with 2.75m x 0.96m windows for maximum natural light and panoramic views.

All cabins can be rearranged and combined to a variety of different layouts to specifically cater to the client's needs. Double cabins, twin cabins, triple cabins are all possible. In total, there are over 20 different layouts.
Sneed Yacht Charters.