Sneed Yacht Charters.


Previously named TELLSTAR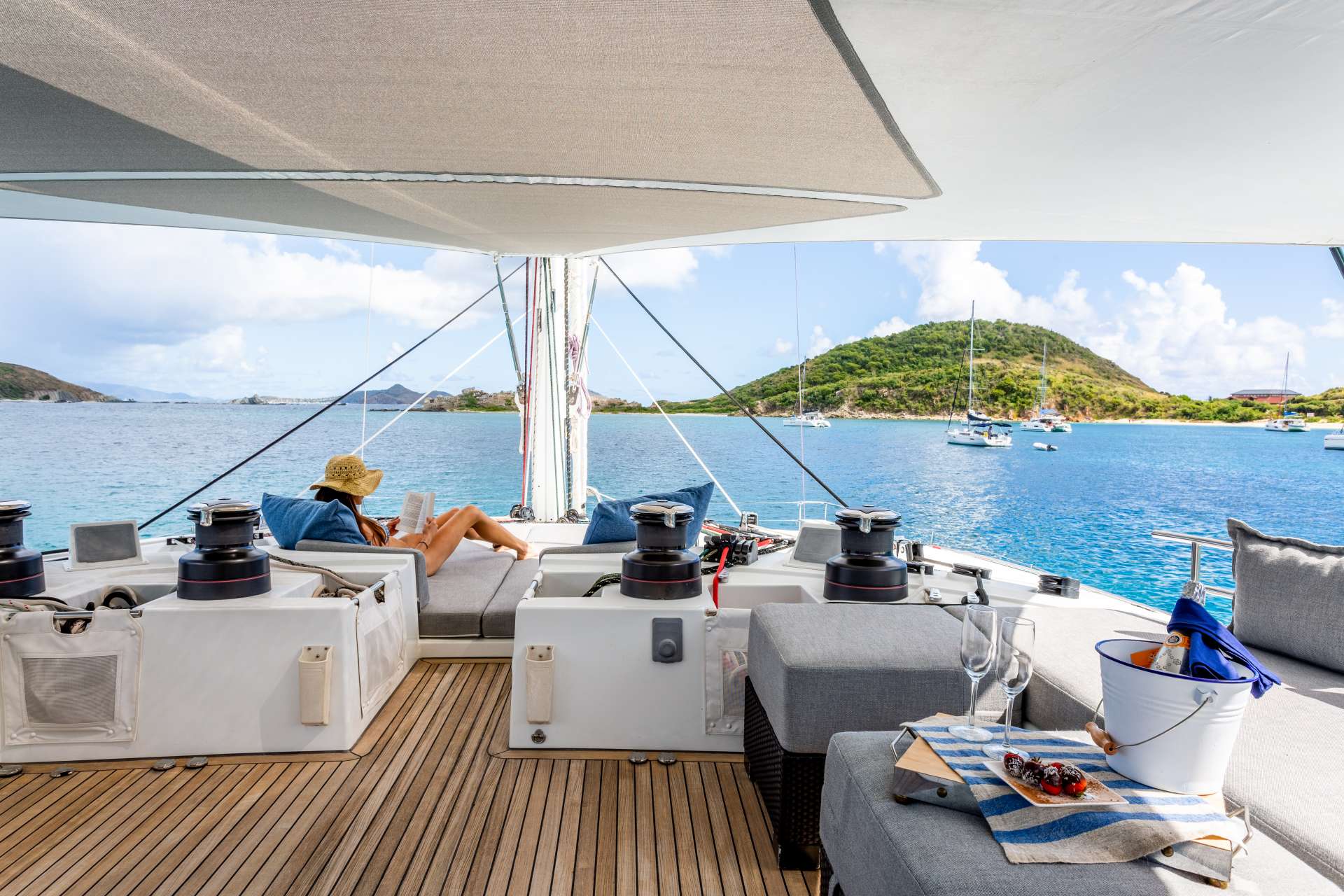 Accommodations:
This luxury catamaran accommodates 6 guests in 3 queens. The crew can swap 1 twin cabin for a queen if required. Each cabin has an individual shower, head, A/C control, and TV. The master suite is oversized with extra storage, twin sinks, and private entry.
Sneed Yacht Charters.